Illustration
Illustration is a powerful visual language which defies boundaries and extends across all art and design disciplines. Traditionally it was mainly associated with bringing words to life in the publishing industries and in advertising campaigns, however, through the explosion of new technologies and media, illustration has never enjoyed such currency and is now encountered in every aspect of our daily lives.
In a culturally-rich and dynamic environment, students will be encouraged to develop their image-making skills and problem-solving abilities throughout the programme; whilst constantly being challenged to create original work that is strong in content and aesthetically engaging. Thorough research is an on-going necessity so that students will be able to respond to diverse and demanding project briefs, guided by enthusiastic and experienced staff.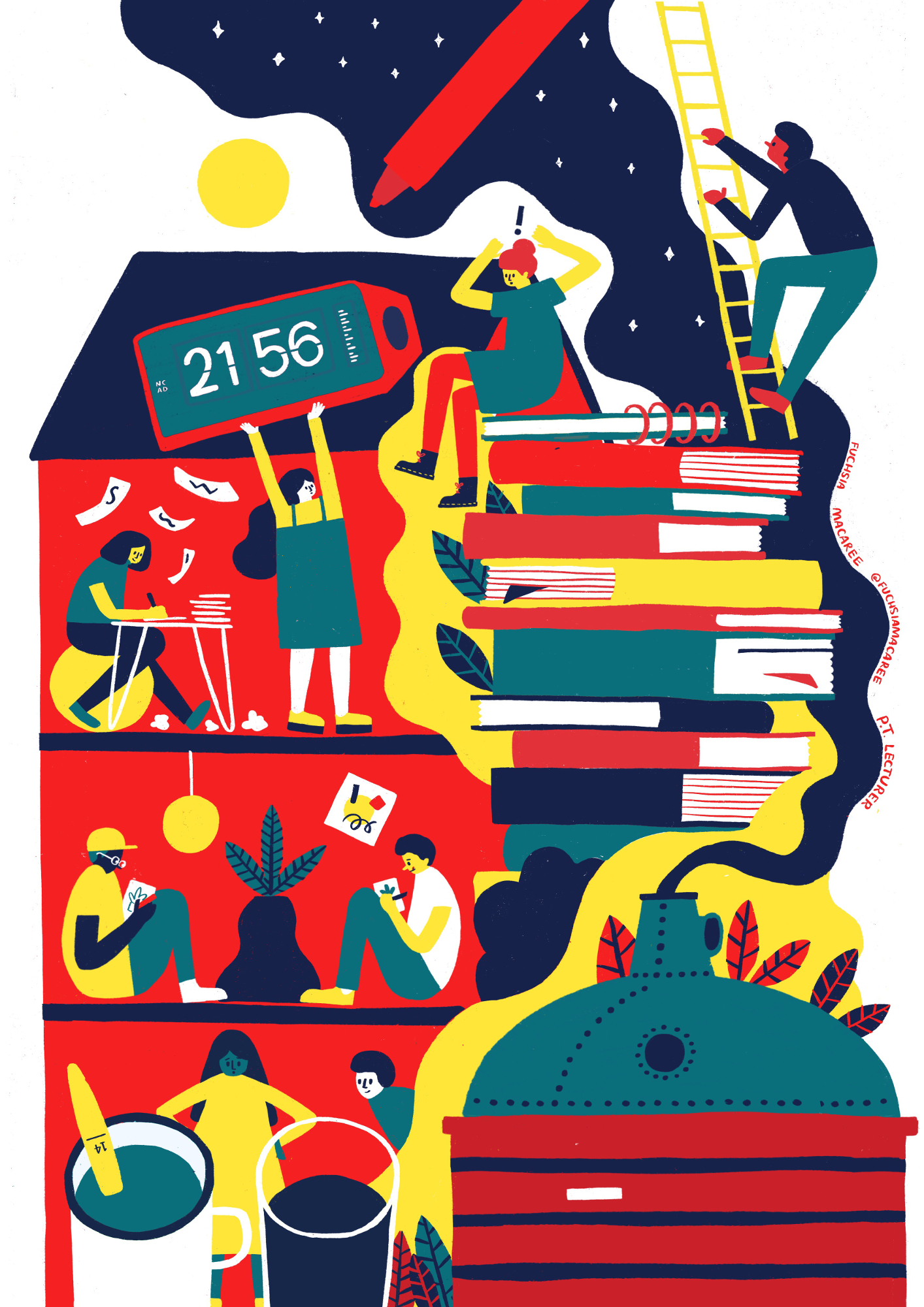 Year 1
See First Year
Year 2
The fundamentals of illustration, drawing, printing, composition, narrative and sequence are studied through intensive research and development strategies. Students will begin to harness a wide range of techniques and methodologies, through an exploration of image-based visual language. Projects include: 'real-world' commissions; opportunities to collaborate with students from other disciplines; and an extended visual research study trip.
Year 3: Studio + & International
Studio+ is an optional year open to all Design students allowing you to engage with the world beyond NCAD by gaining practical work experience in the form of internships and industry placements on live commercial, social or community projects. Studio+ can also include a work placement abroad or a study abroad period through the Erasmus programme with internationally recognised art and design faculties partnered with NCAD.
Final Year
Building on the experience acquired in Year 2, students will be well-placed to devise their own programme of study. They will also be required to participate in live competition briefs from leading international organisations; and consolidate their awareness of working methods and practices within the creative industries with particular reference to contemporary illustration. This year culminates in a substantial body of work primed for exhibition at the degree show and a portfolio ready to be presented to prospective employers and clients.
How will I be assessed
Coursework, essays, practical design projects and assessments take place at key points throughout the programme. Formal assessment results are issued at the end of each academic year.
Opportunities to engage
Although illustrators generally execute their actual artwork individually, they very rarely work alone in its origination and application. The best illustrators have a solid working knowledge of the general principles of graphic design (typography, layout and colour, in print, screen, 3D and interactive) so there are many opportunities to engage with the Graphic Design degree programme, as these principles are an industry requirement; as well as options to work with students from other disciplines and utilise the technical facilities that these departments offer.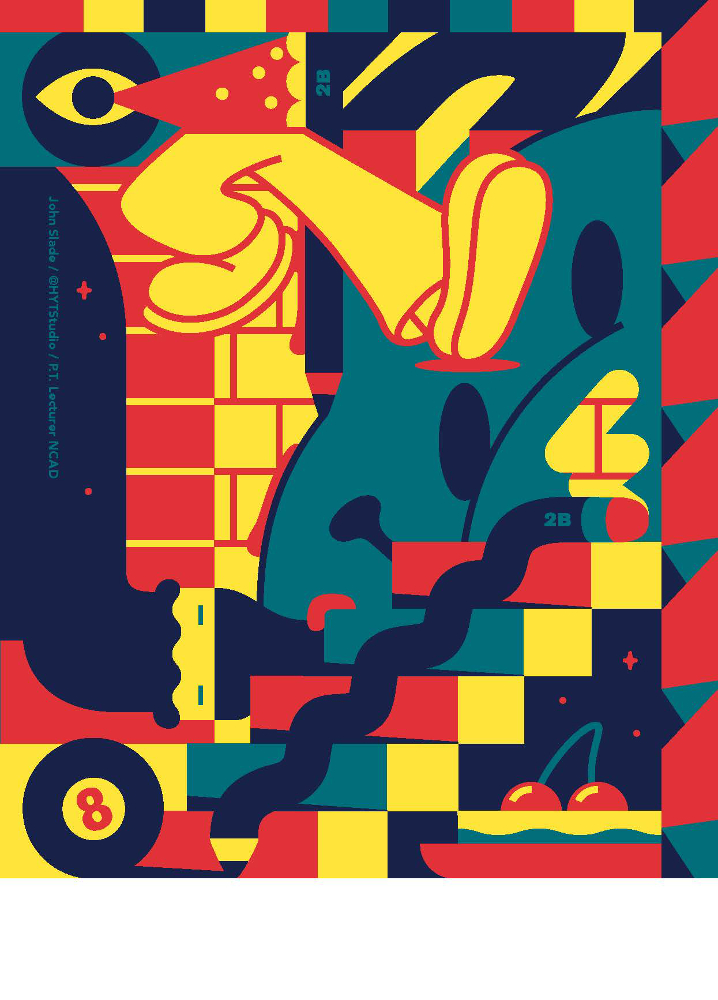 The applications of illustration are now infinite! Illustrators work: as freelancers; with design studios; in advertising agencies; alongside website developers; in animation studios; with publishers; and indeed contribute to all sections of the creative industries. Illustrations are required everywhere from: tiny postage stamps to giant advertising hoardings; album covers to zines; food packaging to film titles; animation to book covers; art galleries to gifs. New possibilities are constantly evolving and the harder students work on this programme the more prepared they will be for rewarding careers in illustration or better equipped for the creation of their own as-yet undiscovered spheres.
Increasingly graduates progress to further study at postgraduate level to refine their creative abilities and approach. The School of Design offers a range of innovative masters programmes, as well as a practice-based PhD programme. Students who reach the appropriate standard may stay on for a further two years of postgraduate study and leave with an MFA Design: Communication Design.
Please see the Study at NCAD section for full application details.
Duration
3/4 Years BA
Places
25
Applications

CAO Course Codes:

AD217 Illustration

CAO AD101 First Year Art & Design (Common Entry)

Entry Requirements

Leaving Cert: 6 Subjects (2 X H5 and 4 X O6/H7)

Subjects must include English, Irish and one of the following: a third language or Art or Design & Communication Graphics (DCG)


FETAC: 5 Distinctions Full Award

Portfolio Requirement

Degree Awarded
BA Illustration /BA Design & Visual Culture / BA Design (International)
All Undergraduate applications for Year 1 entry and Year 2 Advanced entry are through the
CAO
.
Brendon Deacy and John Slade, with support from visiting practitioners and educators with international reputations.
For further Information please contact:
School Secretary
David Bramley
E-mail: bramleyd@ncad.ie