Home »
Advanced Entry - Undergraduate
Advanced Entry - Undergraduate
NCAD considers applications from candidates who wish to gain Advanced Entry to the second or subsequent year of an undergraduate degree. Applications for 2023 entry are now open.
NCAD accepts applications for Advanced Entry to all of our studio based undergraduate degree programmes as well as to AD215 BA Visual Culture. The BA in Visual Culture provides an opportunity to study the history of art and design in a creative art school setting. This programme does not require a portfolio submission. For more information about the programmes see the
School of Visual Culture section
.
School of Design

Submission of Portfolio is Required when applying to this programme.

AD212 Product Design
Submission of Portfolio is Required when applying to this programme.
AD222 Interaction Design
Submission of Portfolio is Required when applying to this programme.

School of Fine Art

AD105 Applied Art (which is a choice of either...)
-Textile Art & Artefact
-Ceramics & Glass

Submission of Portfolio is Required when applying to these courses.

Applicants must indicate their preferred pathway from this list. You can apply for up to two pathways.

School of Visual Culture

Portfolio is not required for BA Visual Culture
Any questions?
Please contact Shane in Admissions with any questions about Advanced Entry
admissions@staff.ncad.ie
Non EU Applicants
If you are not a citizen of the EU/EFTA who has been living in the EU for 3 of the last 5 years then you will apply directly to NCAD via our website. The application Process is the same as applying to Year 1. You will select Year 2 when you are making your application. If you are a Non-EU applicant then you can visit this Link Here. If you are unsure if you are if you should apply as a Non EU applicant please contact feesandgrants@staff.ncad.ie
EU Applicants
All Advanced Entry applications to NCAD should be made online through the Central Application Office (CAO) www.cao.ie. On the CAO application form you are asked to indicate the year and programme you are applying into and to provide details of your previous education including School Leaving exam results as well as any Further or Higher Education you may have completed. You are also asked to provide details of any previous work or other experience that may be relevant to the programme you are applying for and asked to provide a reference from a tutor or other person.
You may put a choice of up to nine programmes on the CAO Advanced Entry application form, these can be from a mixture of NCAD and other HEI programmes. When considering which programmes at NCAD to apply for you are advised to study the NCAD Prospectus carefully and to consider how your previous educational and other experiences relate to the programme of study you are applying for.
Entry Requirements
Entry to year 2/3 of a programme is on a case-by-case basis; there is no automatic entry based on any specific previous qualification; all applications are reviewed individually. Advanced Entry Applicants will submit details of previous education and other relevant information as well as a small portfolio displaying samples of their work. Some programmes may require applicants to have professional experience in the relevant field/industry.
Supporting documents
All Supporting documents should be sent by post to CAO. Make sure to include your CAO number on each document. Staff at CAO wil scan your socuments and upload them to your application. This can include transcripts, certificates, CV, personal statement to the CAO at the address below:
Adanced Entry, Central Applications Office,
Tower House, Eglinton Street,
Galway, Ireland
Note on applying to AD204 Fine Art
If applying to AD204 Fine Art, you MUST indicate a choice of either one or two preferences within the Fine Art pathways (Painting, Sculpture, Print, Media, or Applied Art).
After you make your application please email us admissions@ncad.ie telling us
Your CAO Application Number
Your one or two preferences
We will email you back to acknowledge your email.
Results
All Correspondence on Advanced Entry Offers will come from the CAO by email. NCAD do not send notice of offers/rejections by email or post. Unlike applying to Year 1, there are no set dates for when you can expect offers. You will find that each College set their own deadlines and corrspondence can come at different times throughout the year.
We may invite you for an Interview as part of your application to NCAD. These usually take place in April/May and will take place over Zoom. Interviews for Year 3 may take place later in
You will know the outcome of your application soon after the interview in May/June. Course offers are made based on merit and the number of places available on a course. You may be placed on a waiting list and receive an offer later in the year.
For further information on making an Advanced Entry application please contact Shane:
CAO Deadline
Please make your applciation on www.cao.ie by 31st March.
Portfolio Submission Deadline (Not applicable for AD215 Visual Culture)
14th April 2023
NCAD may operate a rolling closing date for Advanced Entry applications. This would mean that Applications may be accepted after the original closing date. Where places are limited, preference will go to successful applicants who have applied before the original closing dates.
Applicants are required to submit a Portoflio if applying for any of our Studio Programmes
What to include?
10 images/videos of your work
500 words to accompany your portfolio, in PDF.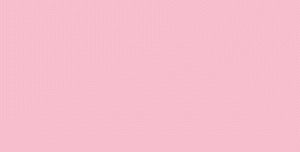 Please click the link below to submit your portfolio