Home »
Creative Futures Academy
Creative Futures Academy
Creative Futures Academy (CFA) is a ground-breaking partnership between three leading creative institutions: The National College of Art and Design, University College Dublin, and the Institute of Art, Design + Technology. Together we offer new skills, fresh networks and opportunities for learning throughout your life and career.

Thinkers and leaders from academia, the creative arts and industry have come together to create new programmes and fully accredited micro courses, putting you in control of your choices. Our short and long courses are tailored to fit your needs, whether you're just starting out or an experienced creative professional. With access to expertise and networks across NCAD, IADT and UCD, you can learn and grow wherever your creative career takes you.
NCAD- Creative Futures Academy Programmes
For Masters Programmes you can visit this page
For Professional Development & Short Courses you can visit this page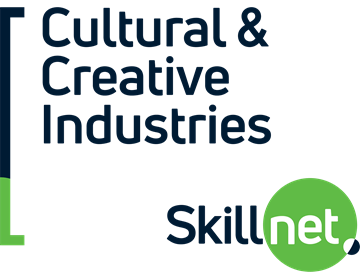 Creative Futures Academy is excited to announce our collaboration with Cultural & Creative Industries Skillnet to offer a special partnership rate for a range of upcoming courses. This support means we can offer a partnership rate to successful applicants (employed / freelance / sole traders that are ROI residents) for the below NCAD courses:

Part Time MA in Art and Social Action – NCAD

Professional Diploma in Service Design – NCAD
Applicants must be resident in the Republic of Ireland to qualify for the Cultural & Creative Industries Skillnet opportunity and not in receipt of:

a) a bursary
b) a Scholarship or
c) grant aid

Further information here

Supported by The Human Capital Initiative, an initiative of the Higher Education Authority, Future Jobs Ireland and the Programme for Government.