Home »
Student Conversation - Genevieve Howard
Student Conversation - Genevieve Howard
"I think I've grown as a person and matured a lot since I started in NCAD."

On her design approach
I came into NCAD not knowing exactly what I wanted to do. I actually started off doing ceramics after first year. I had done it for my Leaving Cert, but I just found it different in college to the way it was in school. It was more conceptual and I have a more logical design focus. I play music, I've played my whole life and both my parents are musicians. I've been playing the piano since I was four. My mum's a music teacher and my dad's a classical guitarist so there's always music in my house. I always wanted to try and find a way to bring music into my art.
On music's inspiration
I was sitting at the piano one day reading a score of music and I thought maybe I could use the scores of music and make graphic representations of them. I could make music visual and wearable. So I drew over the scores to get graphic shapes and then laser cut the shapes.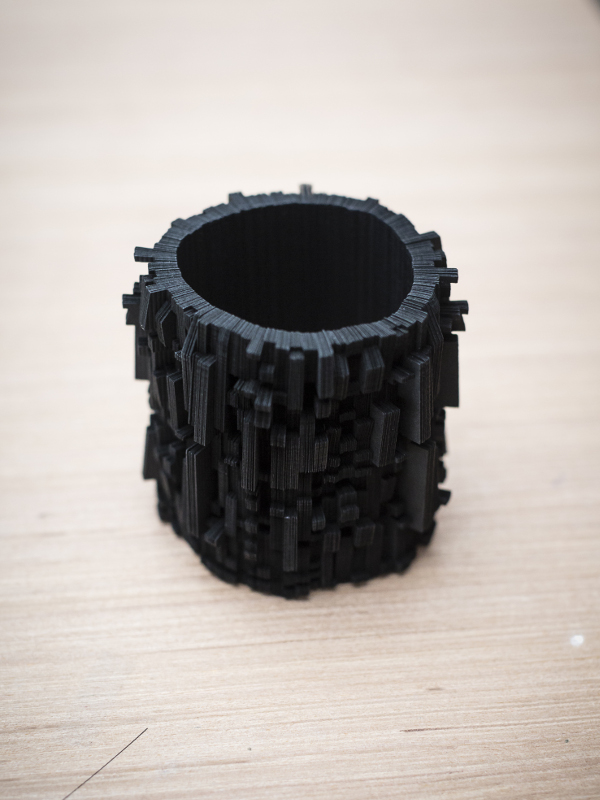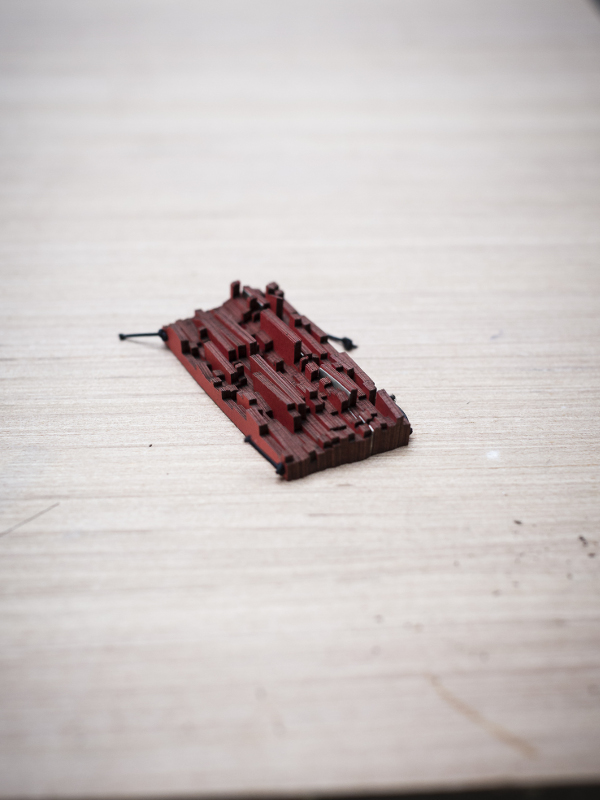 On material research
Angela, my tutor, suggested I use paper as my material. I never thought of it before but then it made sense because the music is printed on paper. When it's all packed together tightly, it resembles fabric. I used this black Japanese linen paper and it just looked really rich and it just made sense to me. I learned a lot from my thesis. It was on how visual art has inspired my music and synaesthesia and that kind of stuff.
On future possibilities
I 'm not going to stop at this because I think it's a language and there's so many possibilities. I can experiment with different types of music, stage visuals, installations… I definitely could see them on a bigger scale, definitely. For now, I'm hoping my degree show will be a collection of bangles and brooches and neck pieces.
On NCAD
I went on Erasmus to Budapest which was a really good experience. They have real attention to detail over there. I found myself paying more attention and finishing things better when I returned. I definitely get a lot of inspiration from being away. I think I've grown as a person and matured a lot since I started in NCAD. It's such a vibrant college and is totally different from any other college campus in Dublin, it's beautiful.