Red Week, NCAD 100 Thomas St. Dublin 8. 6-10th of November 2018
Red Week was 5 days of small scale events, lectures and exhibitions around the campus of NCAD marking the centenary of the big world event of the Bolshevik Revolution.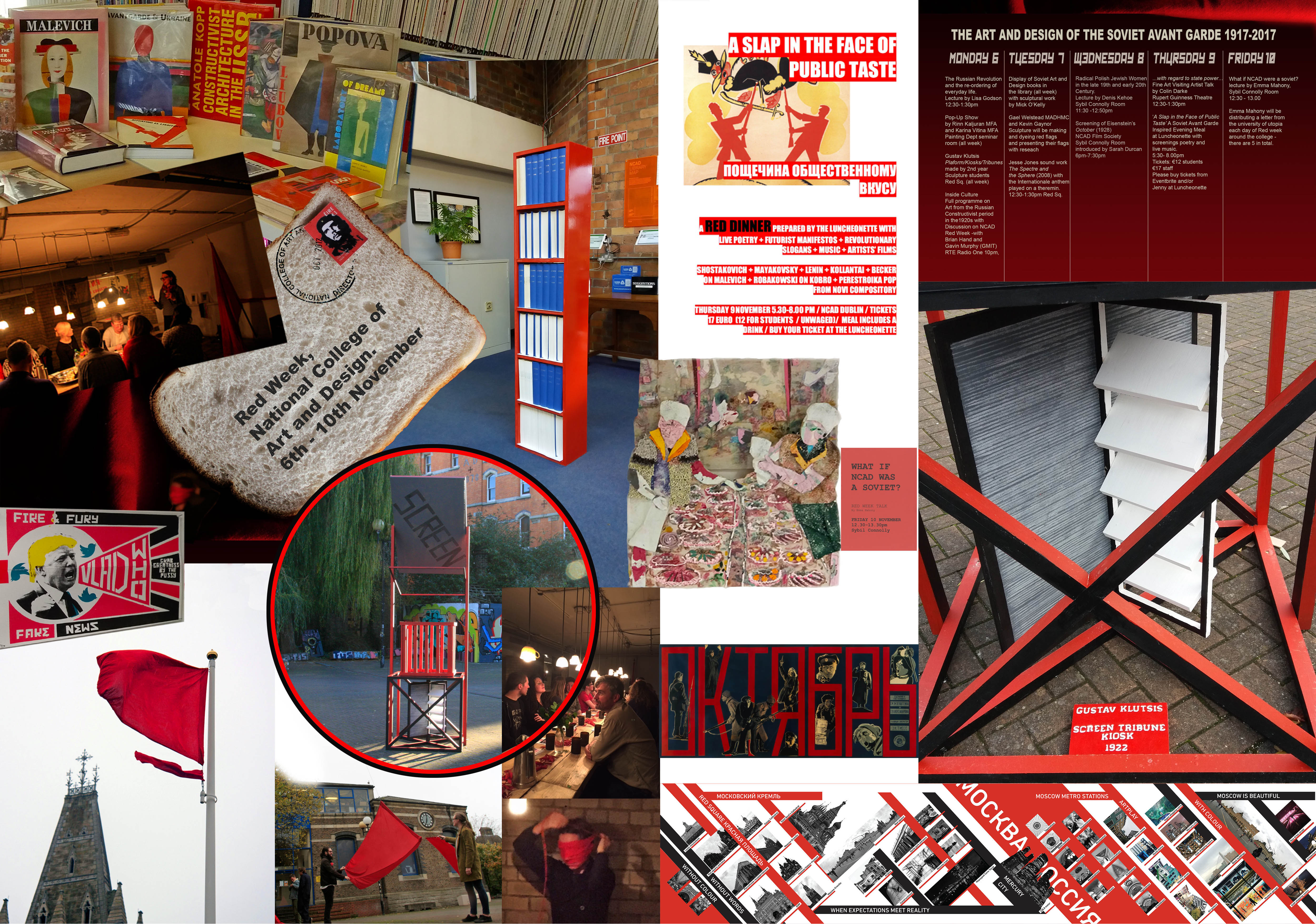 Staff and students from across undergraduate and post graduate courses and from schools of Design, Fine Art and Visual Culture came together and engaged with the art and design of the Russian Avant Garde from this dynamic period in history.
A red flag was raised over the college's own Red Square, and sculpture students constructed a screen-tribune kiosk according to a design of Latvian constructivist Gustav Klutsis. One highlight of the week was a Red Dinner hosted by Luncheonette where Russian food was prepared and served in NCAD's vault like canteen and students, staff and guests enjoyed an evening of readings of revolutionary poems and manifestos, performances by artists Anne Ebeling and Varvara Shavrova, and screenings of rare artists' films. Inside Culture Radio show covered Red Week and you can listen by following this link.
Anne Ebeling performing 'The Red Line' (photos by Ciana Spelman)