Prize-winning research by NCAD Design History MA student
NCAD Design History and Material Culture MA graduate Alison Mac Cormaic has been awarded the 2017 Design History Society prize for the best essay by a postgraduate student.

Judged against work from around the world, Alison's investigation into the handicraft made by prisoners in Long Kesh/Maze Prison in Belfast during the Troubles stood out for its originality and research, with the judges praising Alison for the breadth and accomplishment of her study.
Combining interviews with ex-prisoners and their families, time in the archives as well as careful attention to the wooden Celtic crosses and harps and other artefacts made by the prisoners during their incarceration, Alison shows how these modest objects functioned as powerful, political identifiers of family ties and comradeship, and, as gifts, materialised close ties in Republican communities. Thirty or more years later, the status of these objects has shifted – somewhere between, as she says, 'personal attachment and fashionable home décor'.
'As with the best work undertaken by researchers on the Design History and Material Culture MA' says MA co-ordinator Dr Lisa Godson, 'Alison's study combines extensive primary research with a sophisticated conceptual framework … While most work on material culture in Northern Ireland has tended to focus on public display, through tracing the production and circulation and after-life of prison handicrafts, Alison offers new insights into the ways familial and community relationships were sustained, and political identity embedded at a domestic level.'
This is not the first time Alison's research has attracted attention. Last summer, she was invited to share her pioneering research with the readers of The Irish Times in this article. She has been invited to Oslo to receive her Design History Society prize in person in September at the organisation's international conference.
For further details on the MA Design History and Material Culture at NCAD, please contact Lisa Godson at godsonl@staff.ncad.ie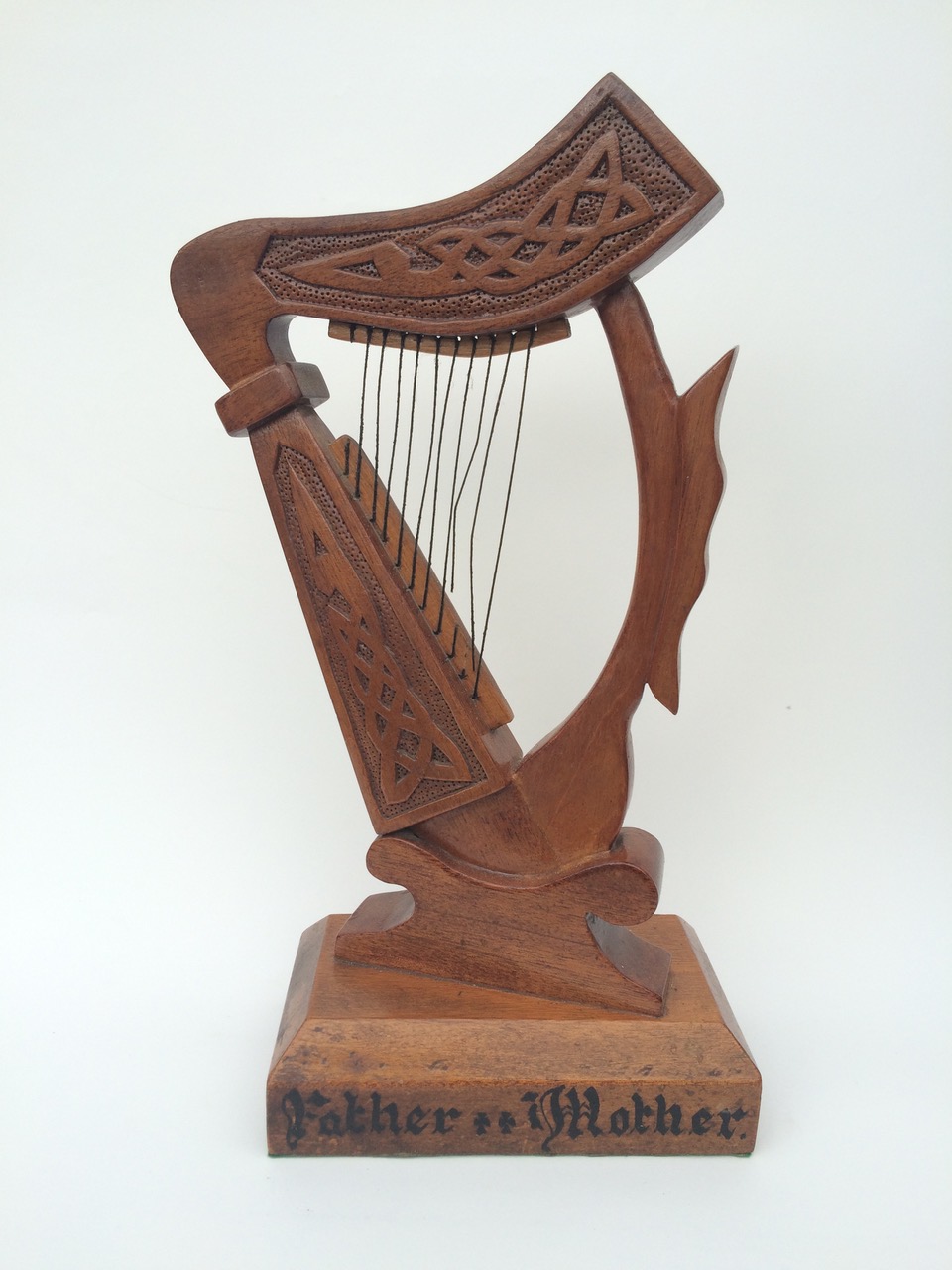 Long Kesh/Maze harp made in19823/3 by Gino for his Aunt Roisin
(private Collection / photo Alison Mac Cormaic)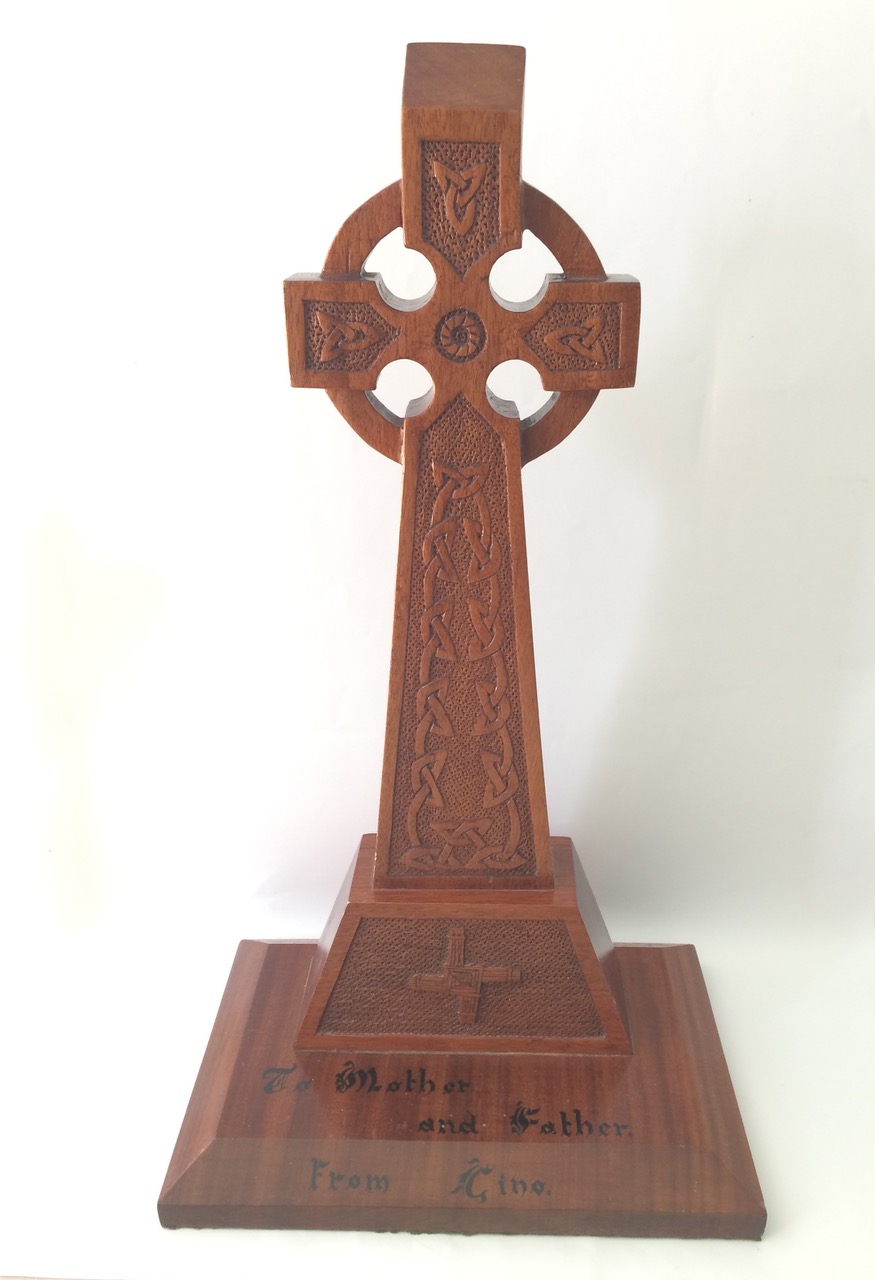 Long Kesh/Maze Celtic cross made in 1982-3 by Gino for his mother and father (private collection / photo Alison Mac Cormaic).