Press Release - NCAD and The Rediscovery Centre in Ballymun Creative Lab Showcase
Innovative student multimedia project takes place in Ballymun
Thursday 14th July 2016
A two-week collaborative pilot project developed by the National College of Art & Design (NCAD) and The Rediscovery Centre in Ballymun, an environmental social enterprise, culminates tomorrow (15.07.16) with an exhibition of work in the Axis Arts Centre by the 15 secondary school students involved.
The project, entitled 'Creative Lab', has been running since 4th July with students from five schools across North Dublin: St Michael's Holy Faith; Rosmini Community School; Newcross College; St Kevin's College and Margaret Aylward Community School. The pilot project set out to develop a creative model of engagement with young people from the North Dublin community, while also introducing them to the concept of zero waste and circular economy thinking.
For the past two weeks, the teenagers have worked with a team of artists, designers, sustainability experts, and film-makers in a Creative Lab located in the Axis Arts Centre, Ballymun. These include: artist, Sinead McDonald, who currently has an exhibition in the Axis Centre; Sophia Vigne-Welsh, a graduate of NCAD Fine Art Media; and Carrie Ann Moran, a tutor in fashion design from the Rediscovery Centre.
The community based learning project teaches creative exploration and conceptual expression. The programme features a series of introductory 'taster' skills based workshops, including multi-media, coding, computing, photography, up-cycling, fashion design, art presentation and exhibition curation.
Commenting today, Finola McTernan, NCAD Access Officer said: "We are really excited to have developed this pilot project with the Rediscovery Centre in Ballymun which aims to engage young people, to deliver new skills and to raise awareness about opportunities for further education.
"Last month, the students visited the NCAD Graduate Showcase and met with the Rediscover Fashion team in preparation for Creative Lab. This helped hugely in raising awareness of use of materials, conceptual and artistic expression, as well as design sustainability. This is the first year of the project and we hope that we can build on its success in the future."
A selection of the projects showcased at the Creative Lab exhibition include:
• A personal short film by Shannon Jury, exploring alternative paths that the filmmaker's life could have taken. The story is told through the depiction of old family photographs and personal text.
• Chelsea Burke and Antoinette Farrell have repurposed a vintage dress incorporating futuristic recycled materials that will be modelled, photographed and included in a mocked-up glossy fashion magazine.
• Liam Dunne, Glen McCormack and Sam Harrison will screen a short comedy film and display several print pieces mixing cultural references from Pokemon and The Simpsons to Lord of the Rings.
Derek McGarry, Head of Innovation and Engagement at NCAD added: "Having worked together for nearly a decade on a wide range of collaborations, NCAD and the Rediscovery Centre are developing a series of research and partnership projects.
"Next year, the Rediscovery Centre will relocate to the Ballymun Boiler House to open a state of the art education and training facility to promote sustainability and the circular economy. This facility is funded by the European Union Life + programme and is known as the WISER Life project (working with industrial spaces to exemplify reuse). NCAD will work with the Rediscovery Centre on the development of a 3D Textbook to maximise the opportunities that the WISER Life project now presents."
Commenting on the project, CEO and WISER LIFE + Project Manager, Dr Sarah Miller highlighted: "The education programme is just one of a series of collaborative life-long learning events developed under the WISER Life project which is aimed at demonstrating low carbon living and encouraging positive behavioural change with respect to the environment."
The 'Creative Lab' showcase will take place from 2pm to 3pm, on Friday, 15th July in the Gallery Room of the Axis Arts Centre on Main Street, Ballymun, Dublin 9.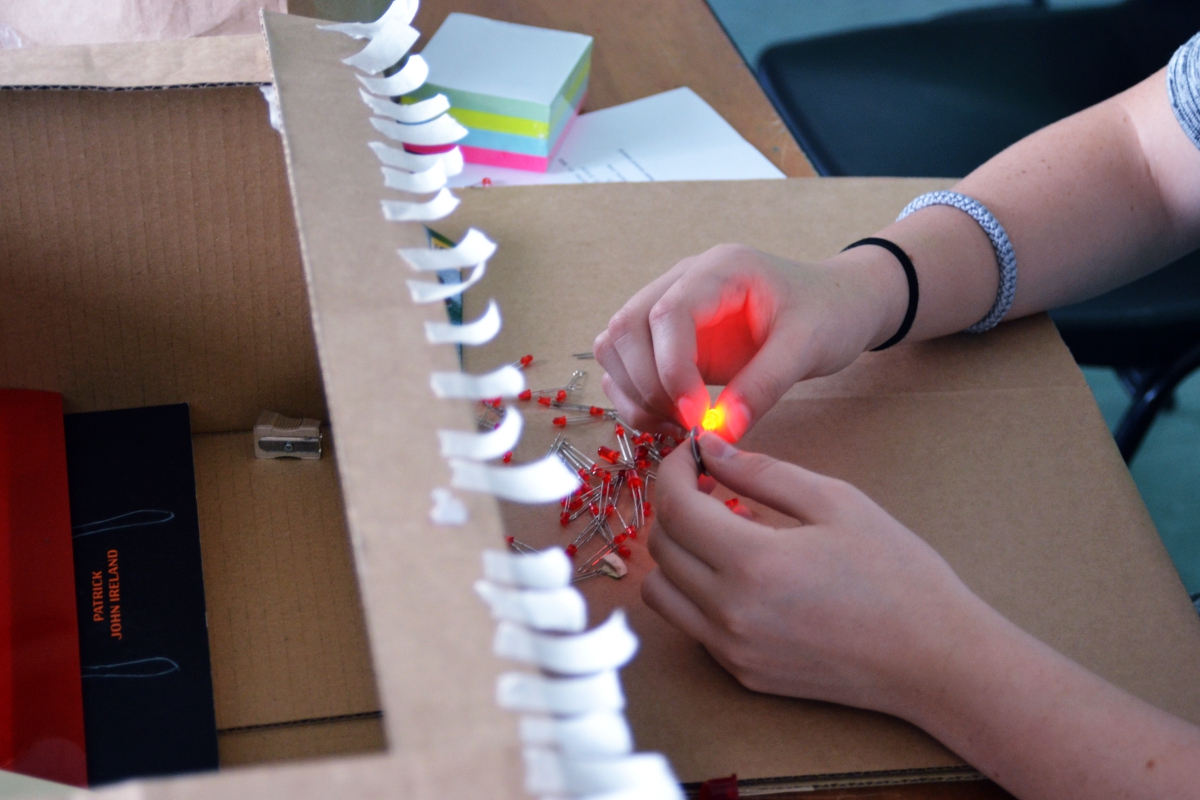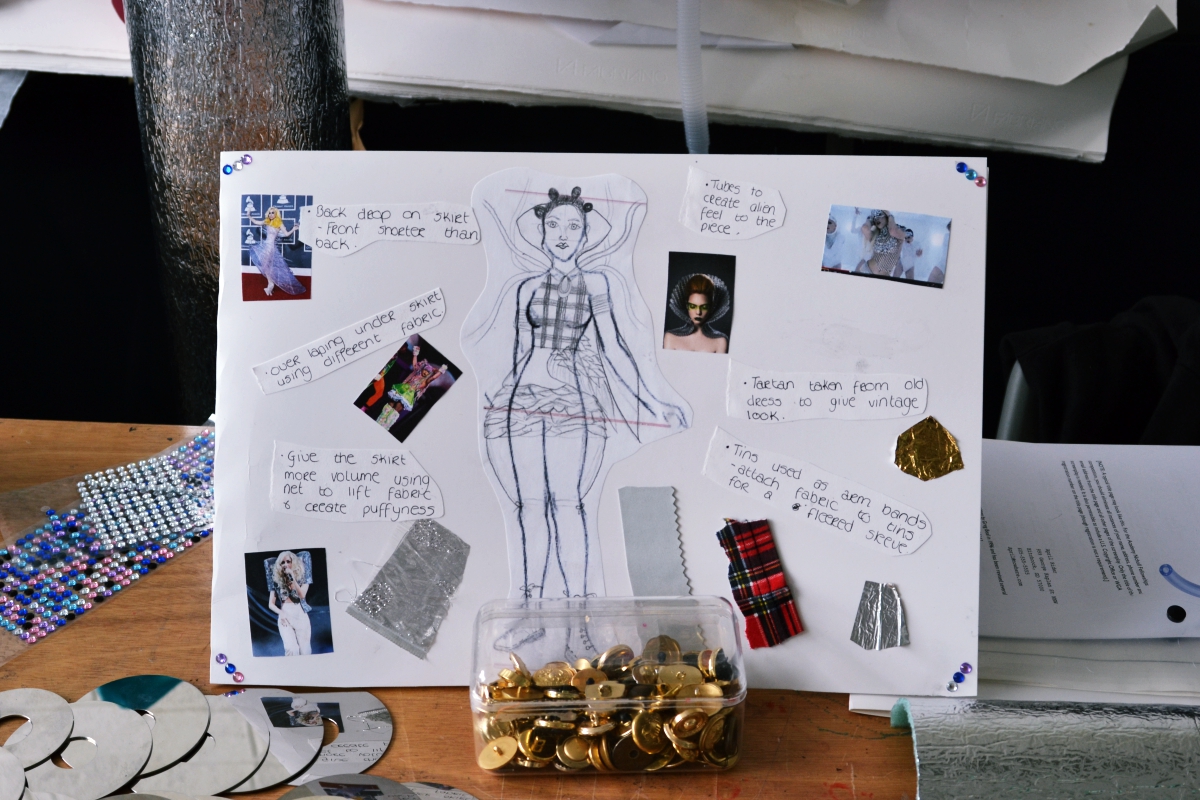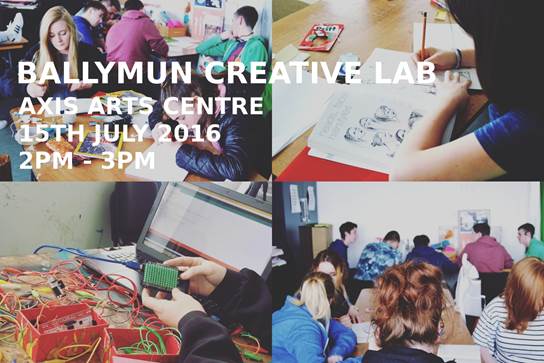 ENDS
---
Contact: Sarah Harte / Laura Harmon, DHR Communications, Tel: 01-4200580 / 087-9858259/ 086-1738455
Note for Editors:
• Interviews available on request.
• The Axis Centre is located on Main Street, Ballymun, Dublin 9. For more information on the Axis Arts Centre: www.axisballymun.ie
About NCAD
The National College of Art and Design occupies a unique position in art and design education in Ireland. It offers the largest range of Art and Design degrees in the State at undergraduate and postgraduate level, and is the only Irish university institution specialising in Art and Design. NCAD has over 1,100 full-time students and a further 450 students who take award and non-award bearing part-time classes. Further information is available at www.ncad.ie
Follow NCAD on Twitter: @NCAD_Dublin, Instagram @ncad_dublin, or Facebook www.facebook.com/NCAD.Dublin.
About The Rediscovery Centre
The Rediscovery Centre is a unique material reuse and waste prevention centre in the heart of Ballymun whose mission is "leading change from waste to resource through reuse, redesign, research and education". The Rediscovery Centre works as an advocate for the circular economy highlighting value in waste materials and carrying out research to inform national and European policy in waste management and sustainable development. Further information is available on www.rediscoverycentre.ie
Follow the Rediscovery Centre Facebook | Twitter | LinkedIn | YouTube