Sustainability In Design Education panel discussion and Nu. ethical fashion initiative SWAP SHOP
Sustainability In Design Education panel discussion and Nu. ethical fashion initiative SWAP SHOP
Panel Discussion Event with panelists Carry Somers, Rosie O'Reilly, Kate Nolan
Tuesday, 7th March - Tuesday, 7th March 2017
The NCAD Gallery is pleased to present the panel discussion event, Sustainability In Design Education: Responding Creatively To The Task As Makers & Educators to include panelists, Carry Somers (Fashion Revolution), Rosie O'Reilly (Re-dress, We Are Islanders), Kate Nolan (Re-dress, We Are Islanders, MADE) chaired by Hilary O'Kelly (NCAD), and SWAP SHOP hosted by Nu. ethical fashion initiative. All welcome.
Panel Event: NCAD Harry Clarke Lecture Theatre, Tuesday 7 March 2017, 6pm.
SWAP SHOP hosted by Nu. ethical fashion initiative, joined by DJ Súlán O'Muirgheasa and Luncheonette refreshments served post-discussion: NCAD Gallery Foyer, Tuesday 7 March 2017, 7.15pm - 8.30pm.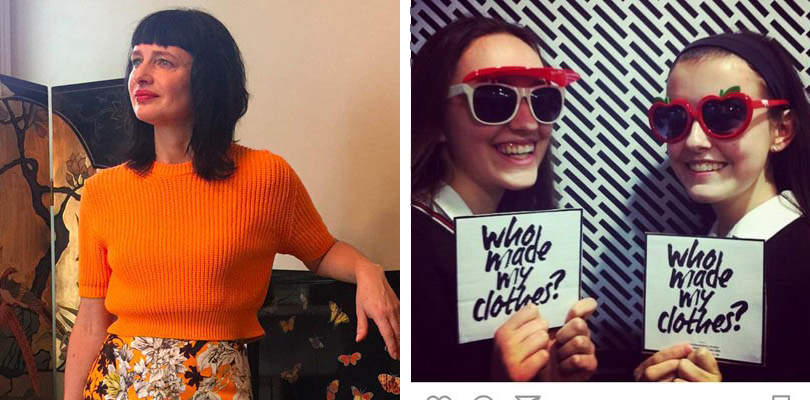 Images : Left, Carry Somers, right Re-dress

Nu. ethical fashion initiative SWAP SHOP
Nu. is an ethical fashion initiative that promotes better fashion and a sharing economy by creating a platform for you to share and swap your clothes. They run events including a monthly swap shop in Wigwam, Abbey Street, Dublin. www.nuethical.com
This is how it works:
1. Bring your good-quality, stylish clothes that don't get worn to NCAD Gallery from 5.30pm.
2. Pick up your tokens (one token per garment) after the panel discussion at 7.30pm
3. Browse our wardrobe and exchange your tokens for new items. There is a small €2 checkout per item.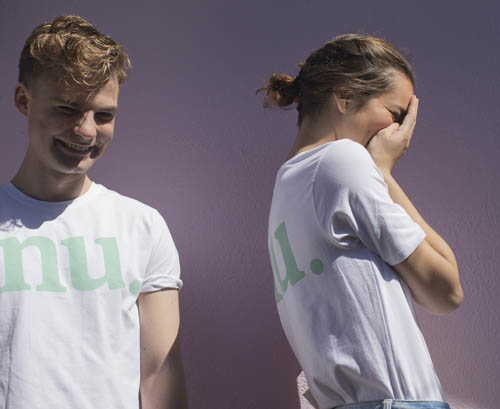 Panellist Biographies

Carry Somers
Founder of global movement Fashion Revolution, activist, fashion designer and social entrepreneur.
Somers' brand Pachacuti was the first company in the world to be WTFO Fair Trade certified and it has shown at Paris, London and Milan Fashion Weeks. She founded the Fashion Revolution movement in response to the 2013 Rana Plaza disaster in Bangladesh, when a factory collapse killed over 1,100 garment workers (the worst accident of its kind in history). A global coalition of designers, academics, writers, business leaders and parliamentarians calling for systemic reform of the fashion supply chain, Fashion Revolution Week now has teams in over 100 countries worldwide. Somers has organised debates on ethical fashion in the House of Lords, the House of Commons and at the EU HQ in Brussels. In 2016 she was named one of London's most influential people in the Progress 1000 Awards, and has even met the Queen in recognition of her significant contribution to British business. She speaks internationally on issues of fair trade, sustainability, fashion and entrepreneurship and is in Ireland this month to run workshops for second-level students on Fashion Revolution.
Rosie O'Reilly
Creative Director of ecoluxe brand We Are Islanders, co-founder of Re-Dress
In 2008 O Reilly founded ReDress along with Kate Nolan. ReDress a not-for-profit that seeks to develop a national awareness of the detrimental environmental and social impacts of the fashion industry. Re-Dress is founded on the core principle that "the fashion industry should be better, pushing aesthetic boundaries, respecting human rights and natural resources and pushing consumers, industry and governments to effect change." (O Reilly, 2013). Re-Dress host the annual Irish Better Fashion Week, run the Irish branch of the 16-country Clean Clothes Campaign, and recently created Better Fashion Schools Project to educate students and teachers about the implications of fast-fashion. In 2012 she established We Are Islanders, an art & fashion house in Dublin producing contemporary, sustainably-sourced womenswear inspired by stories of the Irish landscape using heritage craftsmanship and artistic process.

Kate Nolan
Co-Founder of Re-Dress, We Are Islanders and owner of MADE concept store.
Nolan gained direct experience of the harsh realities of garment production while working as a fashion designer for high street brands and becoming aware of the people producing her designs. As a result, she was moved to co-found Re-Dress and later became production and operations manager for We Are Islanders. In 2015 Nolan launched MADE at Powerscourt Townhouse: a concept store housing contemporary fashion, accessories, publications and art installations with a particular focus on supporting Irish and sustainably produced design.
Contact: Anne Kelly Programme Curator NCAD Gallery gallery@staff.ncad.ie
NCAD Gallery, National College of Art and Design, 100 Thomas Street, Dublin, D08 K521, Ireland.
facebook.com/NCADGallery | twitter.com/NCAD_Gallery | instagram.com/ncad_gallery