Periodical Review #5
NCAD Gallery and Pallas Projects joint exhibition curated by Mark Cullen | Daniel Jewesbury | Anne Kelly | Gavin Murphy
Friday, 11th December - Friday, 15th January 2016
Periodical Review #5 is the fifth iteration in the series of Periodical Review – a unique, yearly survey of Irish contemporary art practices that looks at commercial gallery shows, museum exhibitions, artist-led and independent projects and curatorial practices. In a joint exhibition at two locations, Pallas Projects and NCAD Gallery present Periodical Review #5 curated by Anne Kelly, Daniel Jewesbury, Gavin Murphy and Mark Cullen.
Rachael Campbell-Palmer │ Liam Crichton │ Mark Curran │ Cian Donnelly │ Caroline Doolin │ Brian Duggan │ Gabhann Dunne │ Glenn Fitzgerald │ Gemma Fitzpatrick │ Timothy Furey │ Eileen Gray │ Seán Grimes │ Siobhán Hapaska │ Jacqueline Holt │ Kevin Lindsay │ Eilis McDonald │ Lucy McKenna │ Eva Rothschild │ Gary Shaw
Exhibition opening NCAD Gallery/ Pallas Projects 6-8pm Friday 11th Dec 2015.
Exhibition continues Monday 14th Dec - Friday 15th Jan 2016
Exhibition extends to Saturday 16th January 2016 at Pallas Projects
NCAD Gallery opening hours 1-5pm, Mon- Fri.
Pallas Projects opening hours 12–6pm Thursday–Saturday (during exhibitions).
NCAD Gallery is closed Thursday 24th December 2015 and reopens Monday 4th January 2016 to normal gallery opening hours: 1-5pm.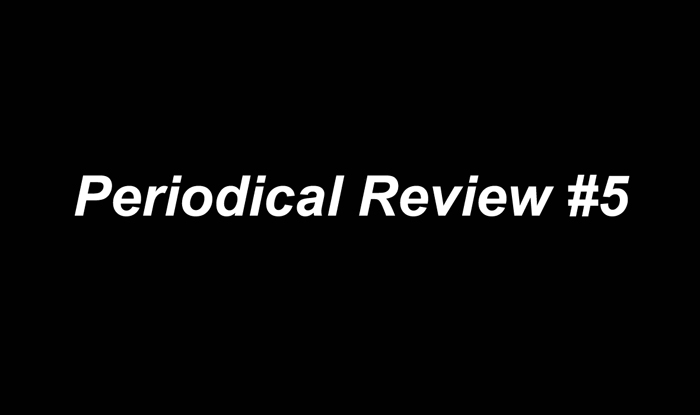 An artwork, like a book, is not made up of individual words on a page each of which with a meaning, but is instead "caught up in a system of references to other books, other texts, other sentences" †
Not a group exhibition per se, Periodical Review is a discursive action, with the gallery as a magazine-like layout of images that speak (the field talking to itself). This is the exhibition as resource, in which we invite agents within the field to engage with what were for them significant moments, practices, works, activity, objects: nodes within the network.
Periodical Review is an annual survey of recent Irish art, selected in collaboration with invited curators/peers from around Ireland. Each year, Pallas Projects invite two peers – artists, writers, educators, curators – to review and subsequently nominate a number of art practices, selected via an editorial meeting. Such a review-type exhibition within Irish art practice acts to revisit; to be a reminder, a critical appraisal and consolidation of ideas and knowledge; to facilitate and encourage collaboration, crossover and debate.
In looking at self-organized exhibitions, off-site projects, commercial gallery and museum shows, Periodical Review looks to share a spectrum of practices, creating dialogue and critical reflection to help develop and support Irish contemporary art as a whole; and to act as an accessible survey of contemporary art for a wider audience, expanding the experience of art practices from around the country.
† Michel Foucault, The Archaeology of Knowledge
Previous co-curators of Periodical Review: Mary Conlon (Ormston House) & Paul Hallahan (artist & independent curator); Matt Packer (Glucksman/Treignac/CCA) & Michele Horrigan (Askeaton Contemporary Arts); Eamonn Maxwell (Director, Lismore Castle Arts) & Padraic E. Moore (Independent curator), Ruth Carroll (RHA) & Carl Giffney (Good Hatchery).
www.pallasprojects.org Pallas Projects 115-117 The Coombe, Dublin 8, Ireland.
www.ncad.ie/about/gallery NCAD Gallery, 100 Thomas Street, Dublin 8. Ireland.


Pallas Projects/Studios is supported by the Arts Council of Ireland and Dublin City Council Arts Office. Periodical Review #5 is an initiative of Pallas Projects in collaboration with the NCAD Gallery.
Pallas Projects 2015 programme is supported by Dublin City Council.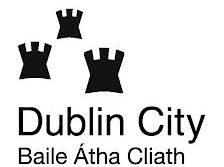 Periodical Review #5 is kindly supported by the National Visual Arts Library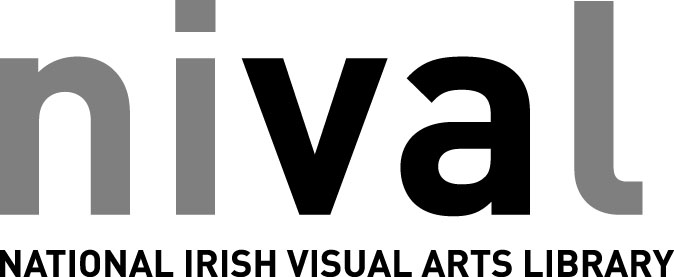 NCAD Gallery, 100 Thomas Street, Dublin, D08 K521, Ireland.
Contact: Anne Kelly, Curator NCAD Gallery Programme gallery@staff.ncad.ie
facebook.com/NCADGallery twitter.com/NCAD_Gallery instagram.com/ncad_gallery