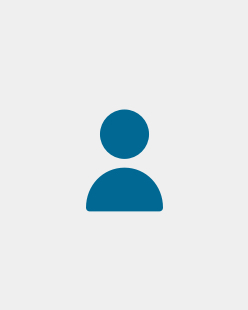 Leah Hilliard is an artist whose practice is rooted in performance
— from spoken word to digital image. She is the co-ordinator, lead researcher and writer for the MFA, Art in the Digital World at the National College of Art and Design, Dublin. Her work has been shown at the Liverpool Biennale and the Dublin Fringe Festival, and she has represented Ireland at art and performance events, both nationally and internationally. Leah continues to be active as artist, curator, researcher and public art consultant. She also found time to manage the stage production of The Alternative Miss Ireland charity event and worked for a number of years on the Festival of World Cultures. Leah was the Artistic Programme coordinator and curator of Arthouse Multimedia Centre for the Arts, creating events such as SEED, Aspidistra and FREEZE (Winter Projection Festival). An experienced event manager, Leah always carries a power drill in her handbag, just in case.
June 2016
Awarded research grant from NCAD research committee to develop performances using close captioning technology.
June 2016
Performance presentation " Homework" as part of the /Glitch festival Rua Red Tallaght Dublin.
February 2015- July 2014 - present
Part of the NCAD research and teaching team for "In Public, In Particular" funded by Creative Europe (2014-2020)
Turku University of Applied Sciences, Finland, Sveuciliste u Zagrebu Graficki fakultet, Croatia,
National College of Art and Design, Ireland and Artesis Plantijn Hogeschool Antwerpen.
In Public, In Particular (IPIP) project uses participatory art methods to
create situation specific art. The project aims to create a series of reachable, international and interesting art happenings in particular streets.
July 2014 - present
NCAD representative on the Spatial Arts and Visualisation (SAV).
UCD, NCAD and IADT collaborative project.
April 2009
Invited speaker KHiB MASTER SEMINAR 2009 Bergan National Academy for the Arts. Norway.

November 2005
"Three Preposterous Ph.D. Proposals"
Panel presentation by research group Kevin Atherton, Anthony Hobbs and I, Media Department in NCAD, at "Sensuous Knowledge" Conference in Bergen, Norway.

October 2002– June 2003
"Digital Surface within Fine Art Practice".
European collaborative project of the same name between Camberwell College of Arts, Chelsea College of Art and Design, The London Institute, The National College of Art and Design Dublin and the University of Art and Design Helsinki. Funded under Culture 2000.
2016 Room Autumn Arbour Hill Dublin

2008 Art is Good for you ISEA pre symposuim event Dublin
2006 Digital Show
 Liverpool Biennal
The Vending Machine Project Fringe Festival, Dublin

2005 NCAD at the Orphanage School Sydney, Australia
NCAD at University of W Australia Perth, Australia

2002 Tripswitch
 5th Guinness Storehouse, Dublin
Darklight
 The Digital Hub, Dublin Arthouse

2001 Vacationland
 Arthouse, Dublin

Vactionland
 Westbourne Studios, London

2000 Ascend Ballymun, Dublin
MSc Multimedia Systems Douglas Hyde Gallery, Dublin

1999 Quick Fux
 Catalyst Arts, Belfast
Grizzel

 The Pod, Dublin
Les Irlandaise(es) Performant 
 Le Web Bar, Paris
Les Irlandaise(es) Performant Galerie éof, Paris
Absolute Pavement Art
 Sandymount, Dublin
Club house
 Arthouse, Dublin

Alternative Miss Ireland
 The Redbox, Dublin