NCAD Gallery
NCAD Gallery supports contemporary practice and critical debate in the visual arts and reflects the diversity and strengths of the College by developing and promoting the future of art and design in Ireland.

Please click on the link pages below to read about our forthcoming Gallery Programme of exhibitions and events information. Thank you for visiting!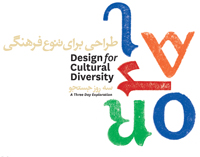 Lava and Reza, Designing for Cultural Diversity
Tuesday, 26th May - Thursday, 28th May 2009
Arts and Cultural Diversity:Diverse Designs Lecture .
View more information

Location & contact details:
NCAD Gallery 100 Thomas Street Dublin 8 email gallery@ncad.ie
t: +353(0)1 636 4390
Facebook: facebook.com/NCADGallery
Twitter: twitter.com/NCAD_Gallery