Referencing Guide
Referencing is a way of acknowledging every source used in the completion of an assignment. The details you provide for a source are normally its author, title, date and place of publication, and the name of its publisher. You may have to provide additional details, depending on what form the source takes, such as a volume number or a direct link to the source. These individual references are then collected into what's called a bibliography.
Citing is a way of briefly referencing a source within the text of your assignment, linking it to the more detailed reference in the bibliography. This is usually done when you paraphrase someone else's ideas or directly quote them. Information, facts, and dates that are considered common knowledge are not required to be referenced e.g. Dublin is the capital city of Ireland.
There are many formatting styles out there for references and citations, but the one NCAD uses is the Harvard style. This style is similar to others, but differs primarily in how it handles in-text citations. This style is often referred to as the 'author-date' style. As there is no single authority to define this style, several different versions of Harvard Referencing exist. Please refer to the guide below for the specific version used within NCAD. All students within NCAD are required to use the Harvard referencing format in their assignments.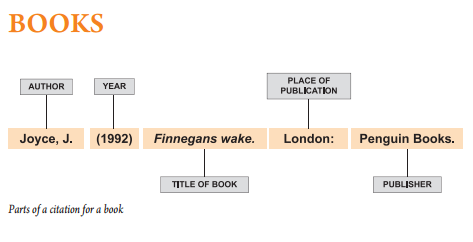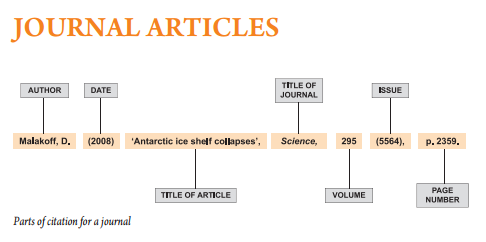 Websites

For more information and examples, refer to Pears, R. and Shields, G. (2013) Cite them right: the essential referencing guide.
(Note that other, older versions of this book are available in the library too).
A list of various source types, formatted in the Harvard style, is available here
This guide presents examples of how to reference textual sources. However if you use material from non-textual sources such as podcasts or documentaries you must also cite the source in full.
A sample bibliography in the Harvard style is available here