Visual Resources
The Visual Resources Centre is located in Edward Murphy Library
and holds a collection of Blu-Rays, DVDs, CD-Roms, and other audio/visual resources.
For equipment such as headphones and portable DVD-players, please ask at the Issue Desk.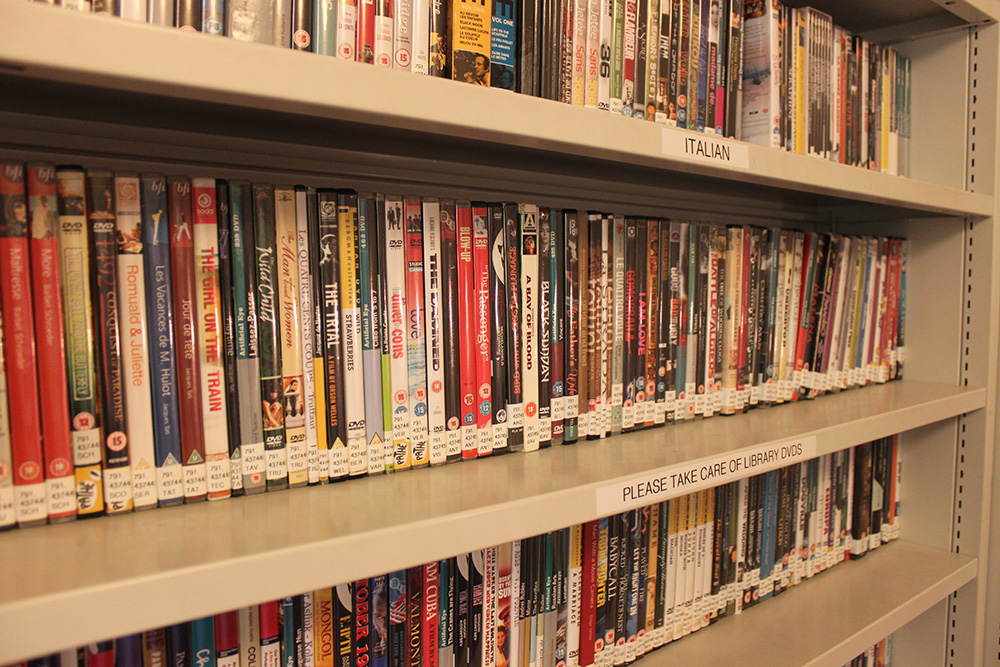 The Visual Resource Centre also offers a range of instruction sessions,
Monday-Friday, 10:00-17:00. Details of these can be found below:
| | |
| --- | --- |
| | |
| Introduction to Arstor | Logging into Artstor, searching for images, saving images into groups, downloading images, making Powerpoint presentations (optional) and understanding the metadata provided with each image. Also an intro to basic Photoshop skills (optional). |
| Introduction to Zotero citation software | Downloading the free software, set- up, saving references and file management within the Zotero program. |
| Referencing and file management | On-going advice and assistance given on citing books, articles and images; as well as basic file management for all of your college projects, on your personal computer. |
| Other services at the Visual Resources Centre | NCAD academic staff can also order images to be digitized for lectures by contacting the Visual Resources Centre staff. |
For booking:
Email mahert@staff.ncad.ie
Phone +353-1-636 4380
Drop-in service also available.