Home »
BA (Hons) Visual Culture
BA (Hons) Visual Culture
Are you fascinated by the spectrum of human creativity: art, design, architecture, film, media, aesthetics? Interested in history and the objects, processes, institutions and concepts of art and design in the contemporary world?
The BA in Visual Culture gives you an opportunity to study the histories and theories of modern and contemporary art and design practice in the setting of a leading creative art school. The programme is suitable for anyone with a broad interest in history, culture, and society. You do not have to have any prior knowledge of art and design before you start. Your study will be based around lectures, seminars, tutorials and field trips. There will be opportunities to work with studio-based students at NCAD: this engagement may take the form of critical/professional writing and publication projects, curation and event development.
You will be educated to become visually literate, expressive and articulate. On graduation you will have gained a broad range of critical and research skills associated with an arts degree. Future career opportunities in the arts for graduates of the BA in Visual Culture include exhibition curation, critical writing, journalism, publishing and arts management.
A portfolio submission is not required; places are allocated through the CAO based on Leaving Certificate points.
What is Visual Culture?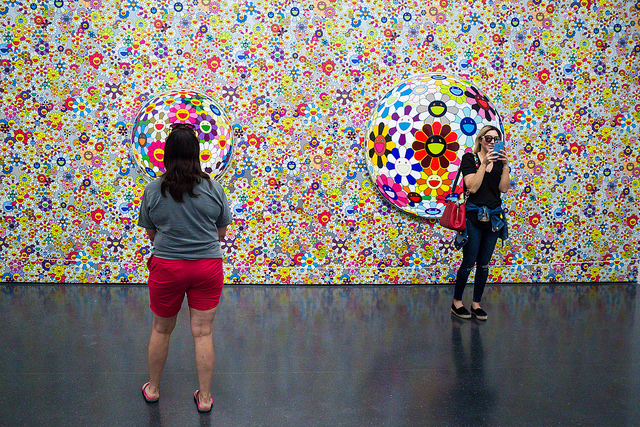 Visual Culture encompasses a wide range of subjects from Impressionist painting to mass advertising and from Bollywood cinema to underground fashion. It examines the ways in which artworks, moving and still images, spaces and objects of all kinds are shaped by society and, in turn, have marked effects on the societies that produce them.
Visual Culture is open to the study of different historical periods, but at NCAD we focus on the last two centuries, an era marked by rapid social, cultural and technical change. Visual Culture Studies has been very engaged with trying to expand our understanding of diversity in the world, as well as exploring the effects of globalisation. It is very open to the future, asking questions, for instance, about the impact of digital tools like smart phones on how the world is represented and by whom.
Visual Culture Studies has been enlivened by a deep engagement with theory: gender studies, psychoanalysis, as well as language-based theories like deconstruction as well as a fascination with materiality have all had a major impact on the way that we can understand and critique our image-saturated world.
How will I study?
The programme combines lectures, seminar (small group classes) and one-to-one tutorials. We also draw on the collections of museums and galleries in Dublin. We also turn to the expertise of the skilled artists, designers and technicians who work at NCAD to understand how and why images and objects take the form that they do. Some classes are shared with studio based students who are developing practices as artists and designers. Over the course of the degree, you will have increasing choice to select the subjects that you research and write about. We will support you to develop skills as a writer, researcher and thinker whether you chose to work on subjects closely connected to Irish culture today or matters that are more distant in time and place.
The programme is a organised as a series of 12 week modules, described in outline below.
Year 1 has been designed to introduce students to key methods and concepts in the study of Visual Culture.
Introduction to Key Concepts in Art & Design - a programme of lectures and seminars introducing students to the most pressing issues in art and design today as well as key theories and concepts used to understand them.
Histories of Visual & Material Culture - an introduction to new approaches to things and images which have been developed in the recent years.
Materials, Processes and Technology - an introduction to the forms of knowledge which are found in materials and ways of making from traditional etching to 3D printing.
Histories of Art & Design 1 - an introduction to the concepts, methods and tools employed by art historians and design historians.
Technologies of Visual Culture - an exploration of the ways in which our world is mediated through different technologies of representation.
Featuring a number of different options, Year 2 is shaped to allow you to develop your own particular interests.
Professional Practice: Institutions - a series of case studies which examines how the key factors like time and place have prompted radical changes in culture.
Professional Practice: Situations - taught in the setting of one or more of Dublin's key museums or archives, this module explores how knowledge is organised, stored and shared.
Histories of Art & Design: Modernism - an examination of the key case studies from different fields in the history of modernism to test new thinking and approaches to Visual Culture.
Understanding Digital Cultures - an exporation of the ways in which our understanding of culture is being shaped by social media and other aspects of digital culture.
Contemporary Theories & Practices - students select four seminars from a dozen or more specialist classes on current themes and issues in art, design and technology. The range of themes is extensive, spanning from information theory to the history of cross-dressing; and from documentary film to sound art.
Year 3 encourages a more independent approach to study. Students are supported to develop a major writing and research project of their own choosing and to engage in different collaborative projects with art or design organisations in the city.
Work Placement - students take on an opportunity to work with an arts organisation in Dublin or further afield.
Collaborative Practices - working in small teams, often with studio based art and design students at NCAD, Visual Culture students scope and realise a project. Past projects have included pop up shops, exhibitions and events.
Contemporary Theories & Practices - students select two seminars from a dozen or more specialist classes on current themes and issues in art, design and technology. The range of themes is extensive, spanning from information theory to the history of cross-dressing; and from documentary film to sound art.
Economies of Culture - a series of seminars exploring the ways in which economics shape the production and consumption of different cultural forms from fashion to fine art.
Professional Practice: Exhibition - the final professional practice module undertaken by Visual Culture students explores the practical and intellectual questions of making an exhibition.
Research Practices - a long format essay involving research. This might take the form of interviews with artists and designers; visits to archives (like the National Irish Visual Arts Library at NCAD); or a deep immersion in theory.
Erasmus & BA International
Visual Culture students have opportunities to study abroad through the Erasmus programme. This can be either as a semester abroad during year 2 or as a full year of international study between year 2 and the final year as part of the Visual Culture Plus offer.
How will I be assessed?
Assessed course work may include group and individual presentations, text and image essays, curatorial projects, event development, self-publishing, and the development/adaptation of online platforms.
Students can leave at the end of Year 3 with a BA (Hons) Degree or at the end of year 4 after taking up Visual Culture Plus; students who reach the appropriate standard may stay on for further postgraduate study in one of a number of MA programmes at NCAD MA:
The MA Art in the Contemporary World is a taught programme that examines contemporary art practices and their critical, theoretical, historical and social contexts.
The MA in Design History and Material Culture is a pioneering course that examines the history of design and material culture from the eighteenth century through to the present day.
NCAD offers a broad approach to the study of Visual Culture, focusing on the past, present and future of images and objects. It not only addresses works of art and design but also the ways in which they are represented in the media and through institutions like galleries and museums. As such, Visual Culture BA students acquire a broad understanding of the workings of contemporary culture. The programme offers professional practice modules in each year of study as well as meaningful opportunities to undertake placements and 'live' projects with public institutions and other partners.
As a consequence, Visual Culture graduates have a wide range of local and international opportunities open to them, including: arts administration (in contemporary and heritage contexts); publishing, journalism, critical writing; work in museums and private galleries; or pure art and design historical research and lecturing.
Graduates may also progress to further study at postgraduate level to refine their creative and critical abilities and approach. The School of Visual Culture offers a range of highly regarded Masters programmes, as well as a PhD programme.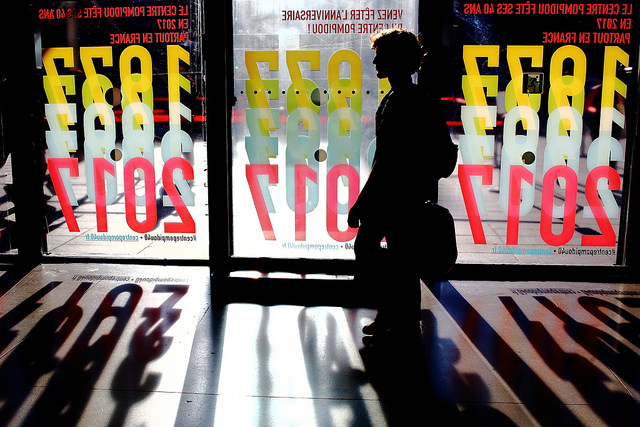 Dublin is an ideal setting for the study of Visual Culture. As the national capital, it is home to many of Ireland's major galleries and museums such as the Irish Museum of Modern Art, the National Museum of Ireland with its main specialist collection of decorative art at Collins Barracks. Major touring exhibitions from around the world come to the National Gallery of Ireland and the city's Hugh Lane Gallery.
There are also many small museums with unique collections and lively exhibition programmes such as the Little Museum of Dublin and 14 Henrietta Street, a museum which takes visitors on historicaj journey through everyday life of the rich and the poor in the city in the last two centuries. The Visual Culture programme has strong links with these institutions and our students are encouraged to research their collections. Many also provide placement opportunities.
There is a thriving arts scene in the city with openings and talks every week in its many galleries and artists run spaces (many of whom are graduates of NCAD). The curatorial programmes of the Project Arts Centre and the Douglas Hyde Gallery regularly feature the work of major international artists. NCAD contributes to this lively community with its own gallery and public talks. Key publications are also published in the city including Paper Visual Art.
Specialist cinemas screen the best films from around the world including the Irish Film Institute, also home of the Irish Film Archives. Based in Dublin AEMI supports artists' moving image work.
Design is also well served in Dublin by professional groups who organise talks and other social events including the Irish Architecture Foundation and the Offset conference. The city's Science Gallery has been an important host of design exhibitions in recent years, many exploring mind-stretching themes like the future of food or the design of homes for life in inhospitable environments like space.
Please see the Study at NCAD section for full application details.
Duration
3/4 Years BA
Places
20
Applications

CAO Course Code

AD215 Visual Culture

Entry requirements

Leaving Cert: 6 Subjects (2 X H5 and 4 X O6/H7)

Subjects must include English, Irish and one of the following: a third language or Art or Design & Communication Graphics (DCG)

FETAC: 5 Distinctions Full Award

CAO Points 2016
325
Portfolio requirement
None
Degree awarded
BA Visual Culture / BA Visual Culture ( International)
All Undergraduate applications for Year 1 entry and Advanced entry through the CAO.
Year 2+ Advanced Entry Application Information