I CAN TEACH
I CAN TEACH: Free Portfolio Preparation Workshops, introduction to art teaching as a career and CAO Information workshops.
Are you interested in becoming an art teacher? Do you want to be an artist or designer, work as an art educator and inspire others to be creative? NCAD are offering 14 free places on the day-time Summer Portfolio Preparation course (S PRE) to assist students with applying to third level Art & Design courses.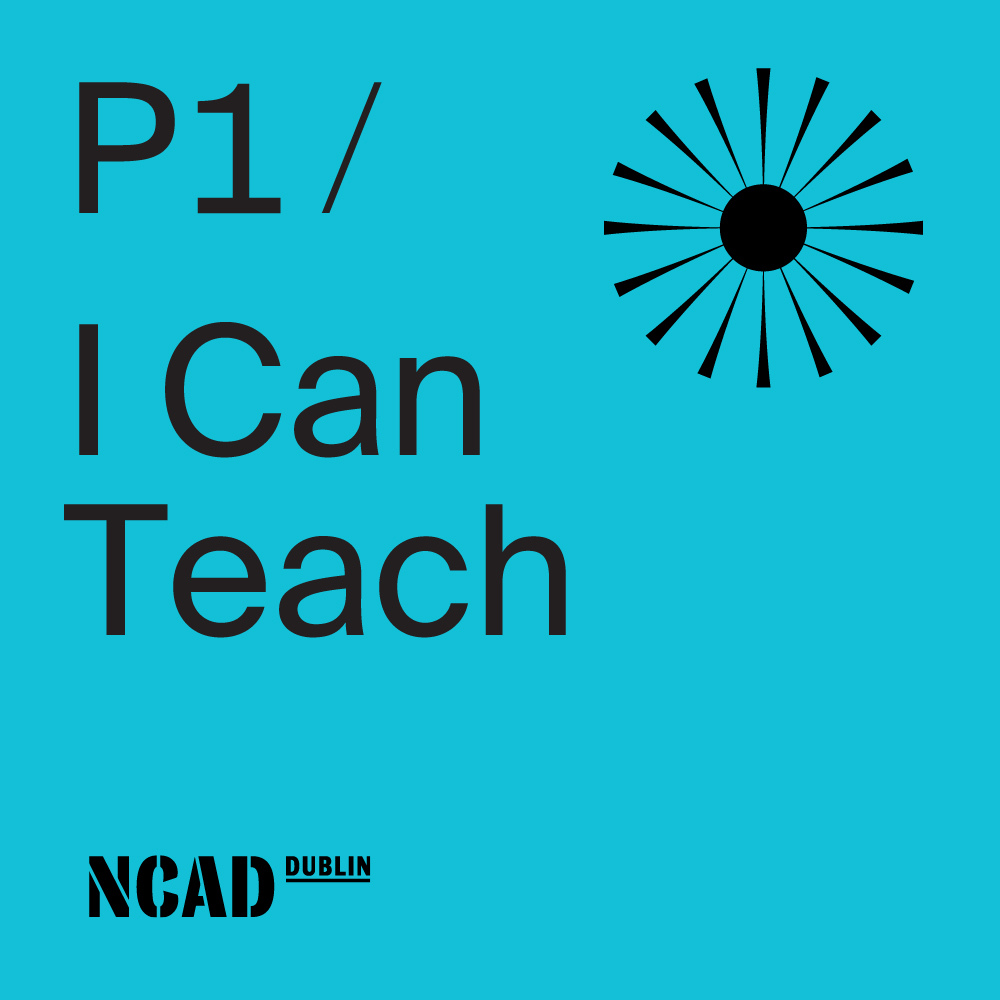 WHO IS ELIGIBLE TO APPLY FOR THESE PLACES?
This opportunity is open to applicants from the following equity groups:
Individuals from low socio-economic backgrounds or a community from where there is a low progression to higher education
People with disabilities
Mature and first to college
Lone parents
Ethnic minorities
Members of the traveller community
Students who attend DEIS band schools
PORTFOLIO PREPARATION (S PRE) COURSE DETAILS:
Duration: 13 days over 3 weeks
Dates: 21st June - 8th July
This course is suitable for individuals (both school leavers and mature students) preparing a portfolio for entry into third level art and design colleges. Portfolio preparation focuses on the development of visual ideas and skills leading to the creation of a body of work suitable for application to first year art/design studies. Emphasis will be placed on the development of drawing and observational skills through studio and location work.
Participants are obliged to undertake personal projects outside of course hours and these will be monitored on a day-to-day basis. Tutors skilled and experienced in portfolio teaching deliver this course. Our period of study is a preparatory programme only. Students should not assume that attending this course would give them an advantage over others who wish to access the NCAD full time degree courses.
For more information please email icanteach@staff.ncad.ie You can apply at the link below.