Assistive Technology Service
The Assistive Technology (AT) service in NCAD provides students with software, IT facilities, advice and training to assist them with writing and research.


Third Level Access is co-funded by the Department of Education and Skills and the European Social Fund as part of the ESF Programme for Employability, Inclusion and Learning 2014-2020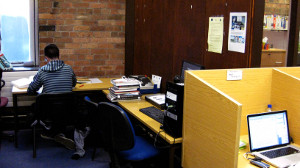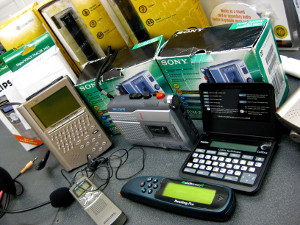 All software complements the supports given by the Student Learning Support Service.
Specialised software is available for students with specific learning difficulties or disabilities.
Examples of software include:
Mind mapping programs for planning essays and projects
Text to Speech programs which read text aloud through a computer
Software which converts a page of printed text (i.e. a library book) to editable digital text in Microsoft word
Speech recognition software – type faster by speaking into a mic.
Proofreading software
Help with thesis formatting and computer skills training can also be availed of through the AT service.
Check out the NCAD Assistive Technology blog: http://www.ncadat.blogspot.ie/
To make an appointment with Mark Jones:
Email - assistivetechnology@staff.ncad.ie
Tel - 01 636 4314
Call in - Room G16, Ground Floor, School of Design