Home »
Path Open Learning
Path Open Learning
NCAD and the NCAD PATH Programme are delighted to be part of the Dublin Learning City Virtual Festival, taking place from Monday 22nd to Wednesday 24th March 2021.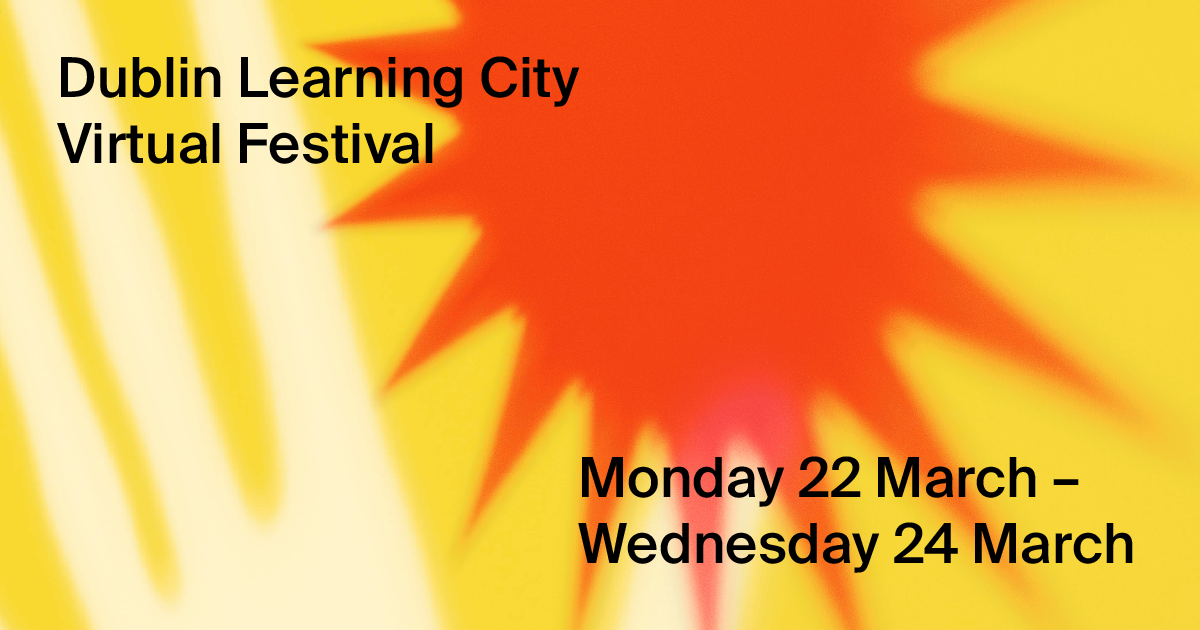 Dublin is learning. Learning for Work. Learning for Life. Learning for Fun.
All events for the Dublin Learning City Festival are free and open to all learners.
Sign up for free NCAD festival events:
Sense of Place

Mon, 22 March 2021, 14:00 – 15:30 GMT.
Join NCAD student teacher and sculptor Katie Kenny in a fun and experimental drawing lesson.
I Can Teach

Tue, 23 March 2021, 11:30 – 13:00 GMT.
I Can Teach Path project offers a practical workshop to students interested in submitting a portfolio to college to become an art teacher.
The Celts

Tue, 23 March, 14:00 – 15:00 GMT.
This talk, presented by Shane McIntyre final year Education and Design student at NCAD, is organised by the School of Education NCAD.
The Philosophy of Art Education Today

Wed, 24 March 2021, 14:30 – 16:00 GMT.
Hosted by Andrew Wall, sociology lecturer in the School of Education, NCAD.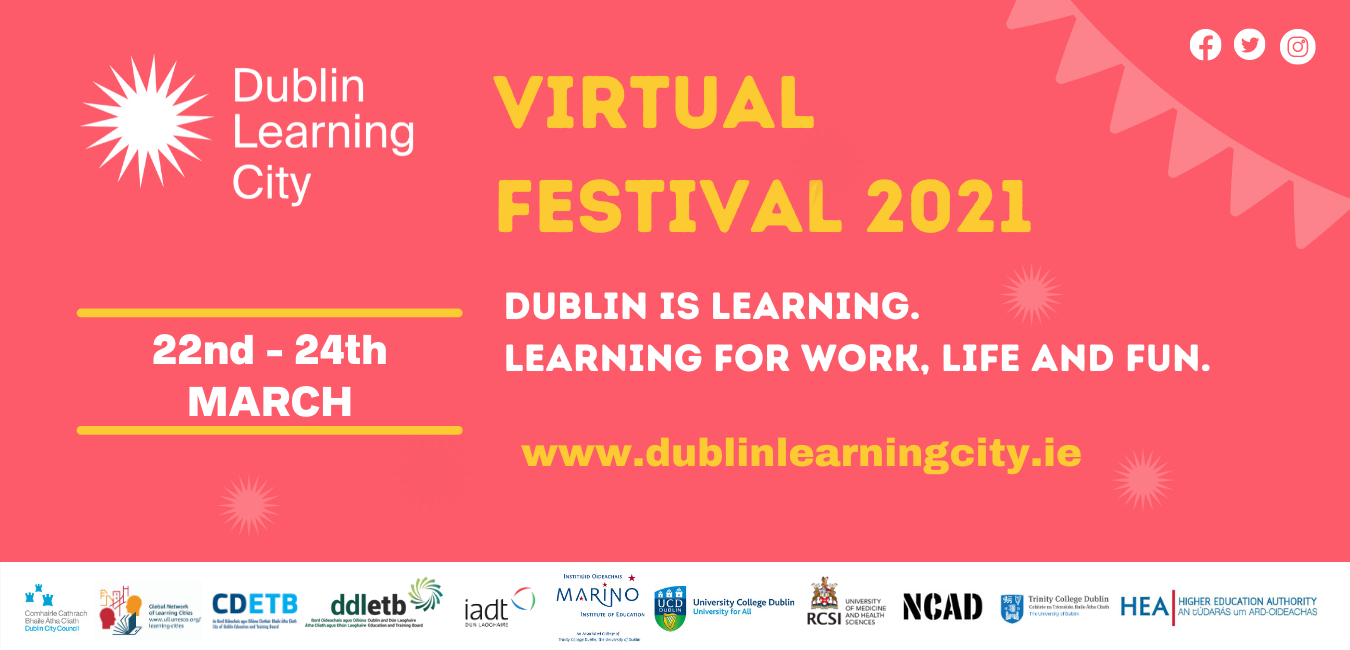 Find out more about the Dublin Learning City Festival:
https://www.dublinlearningcity.ie/home/
Find out more about studying at NCAD: https://www.ncad.ie/study-at-ncad
Follow NCAD
NCAD Twitter @NCAD_Dublin
NCAD Instagram @ncad_dublin
NCAD Facebook @NCAD.Dublin
Contact NCAD