Irish Glass Biennale 2023 featured in NEUES GLAS magazine
'Let's Talk about Glass'. Irish Glass Biennale 2023
We are thrilled to be featured in the newest issue of Neues Glas. Huge thanks to contributing writer Frances McDonald and contratulations to all our artists.
NEUES GLAS – NEW GLASS: art & architecture reports on current exhibitions in museums, competitions, and awards worldwide. It provides portraits on artists and introduces projects in the area of architecture that make the artistic use of glass in modernism visible.The publication appearing > four times a year: February, May, August, and November.
Source: www.neuesglas-newglass.com
'Let's Talk about Glass' - The Ireland Glass Biennale 2023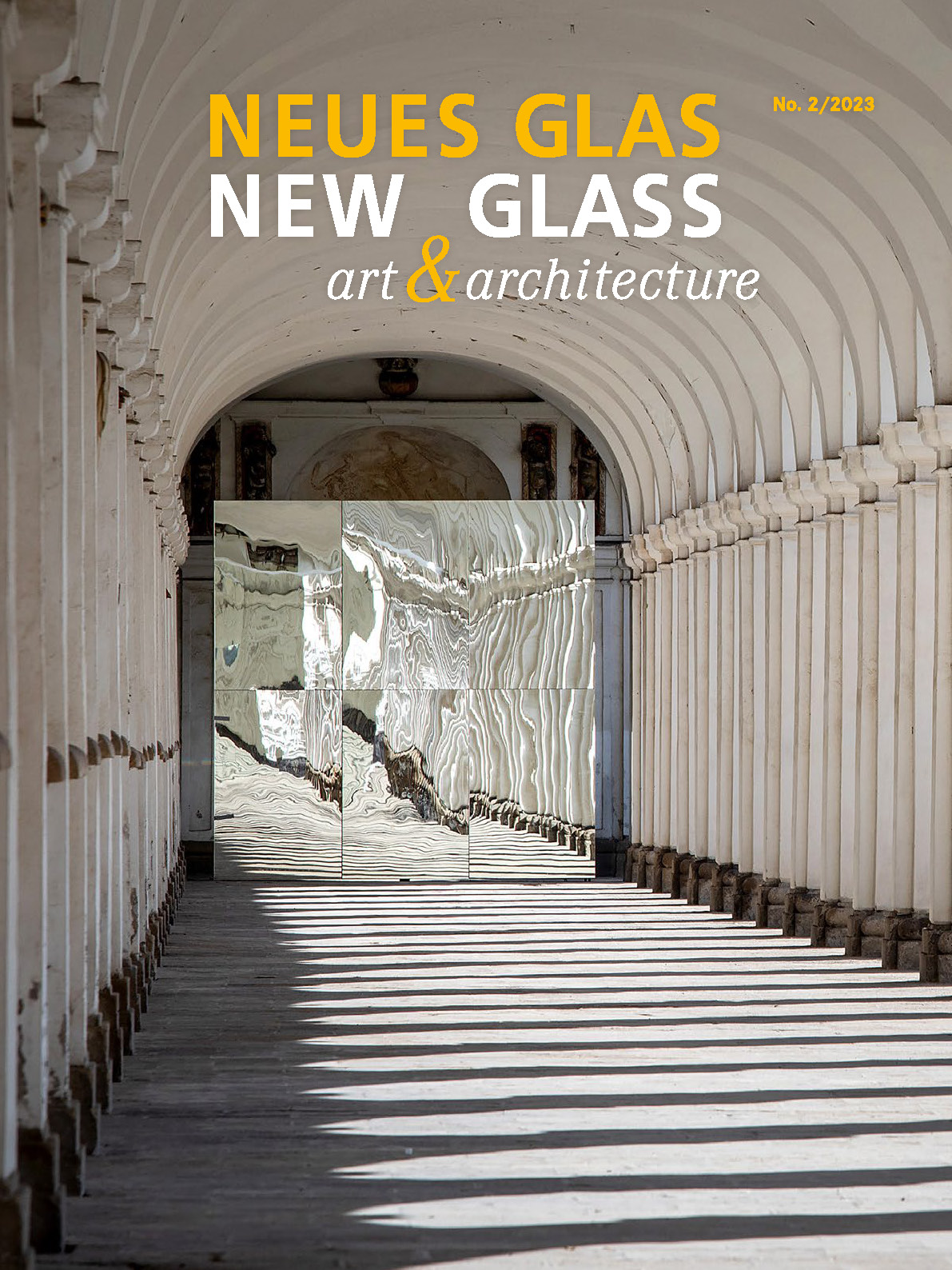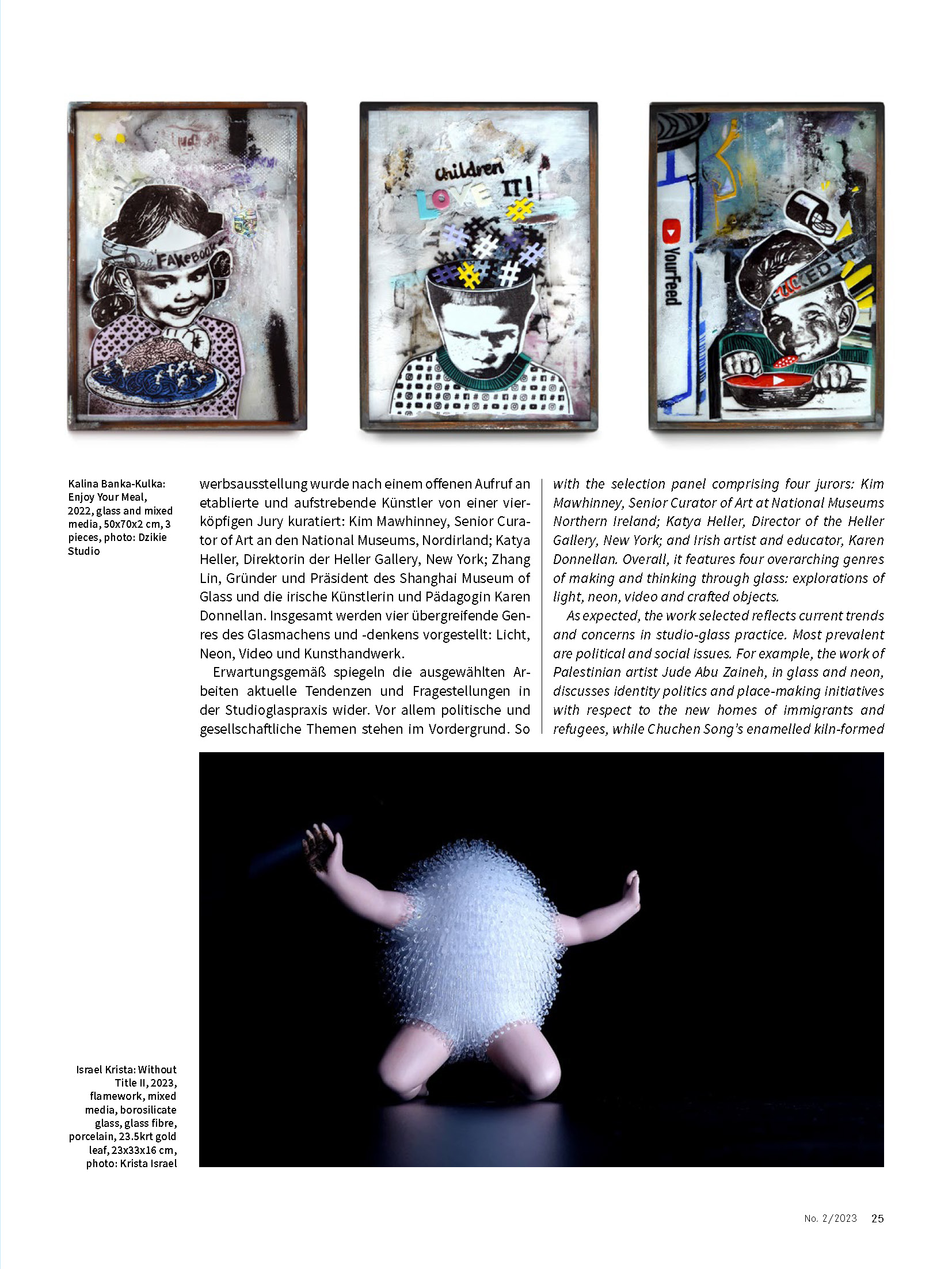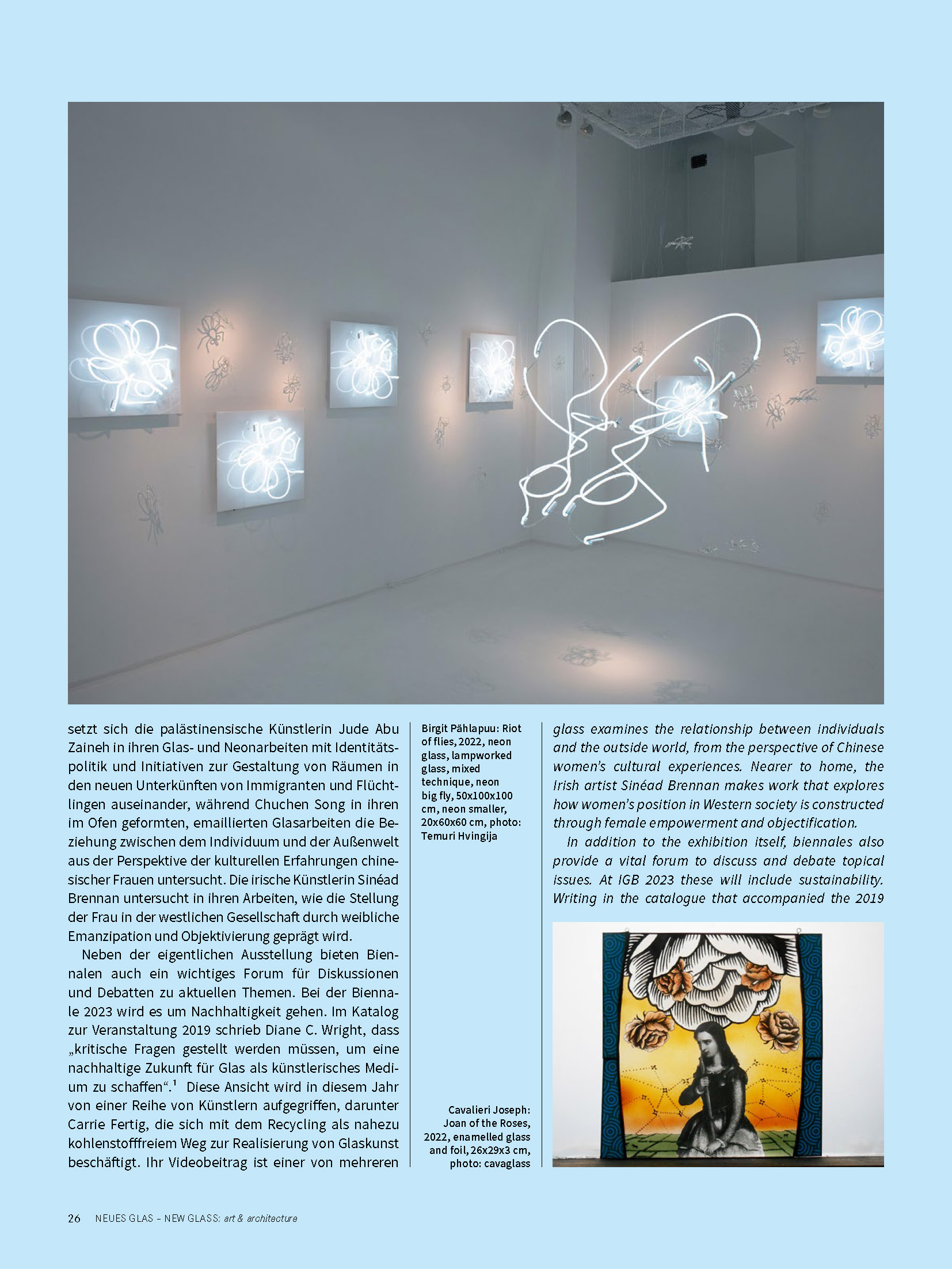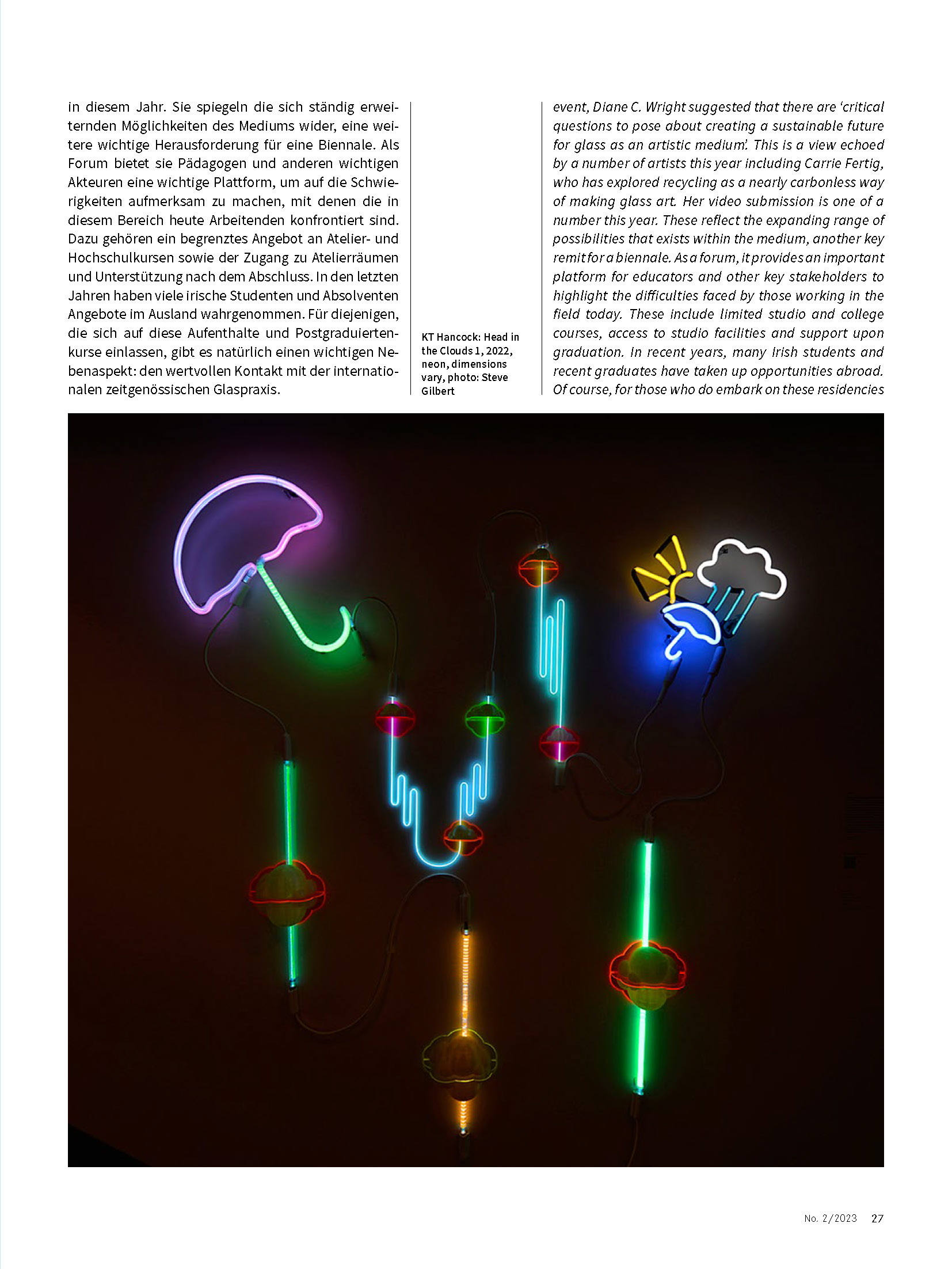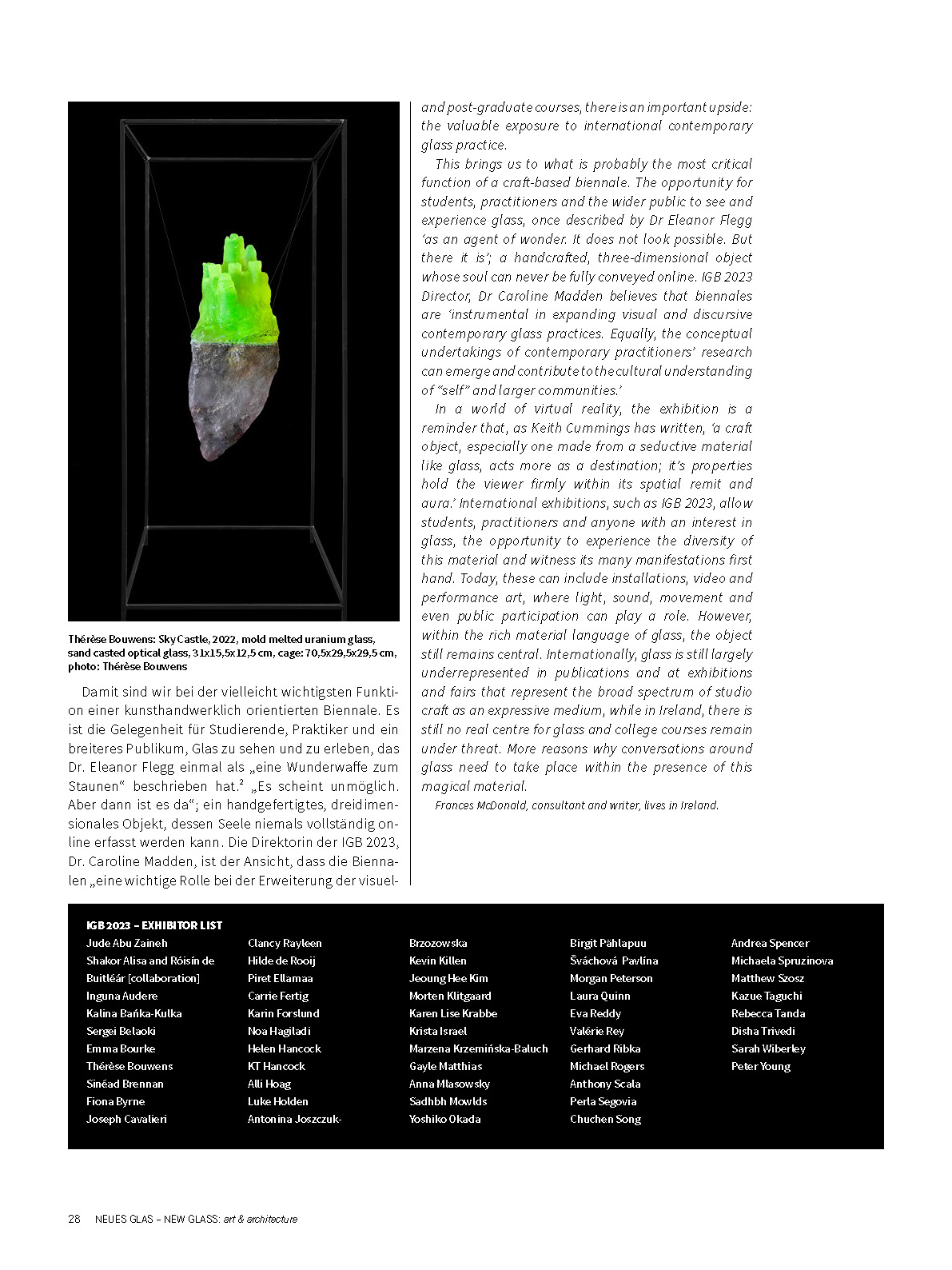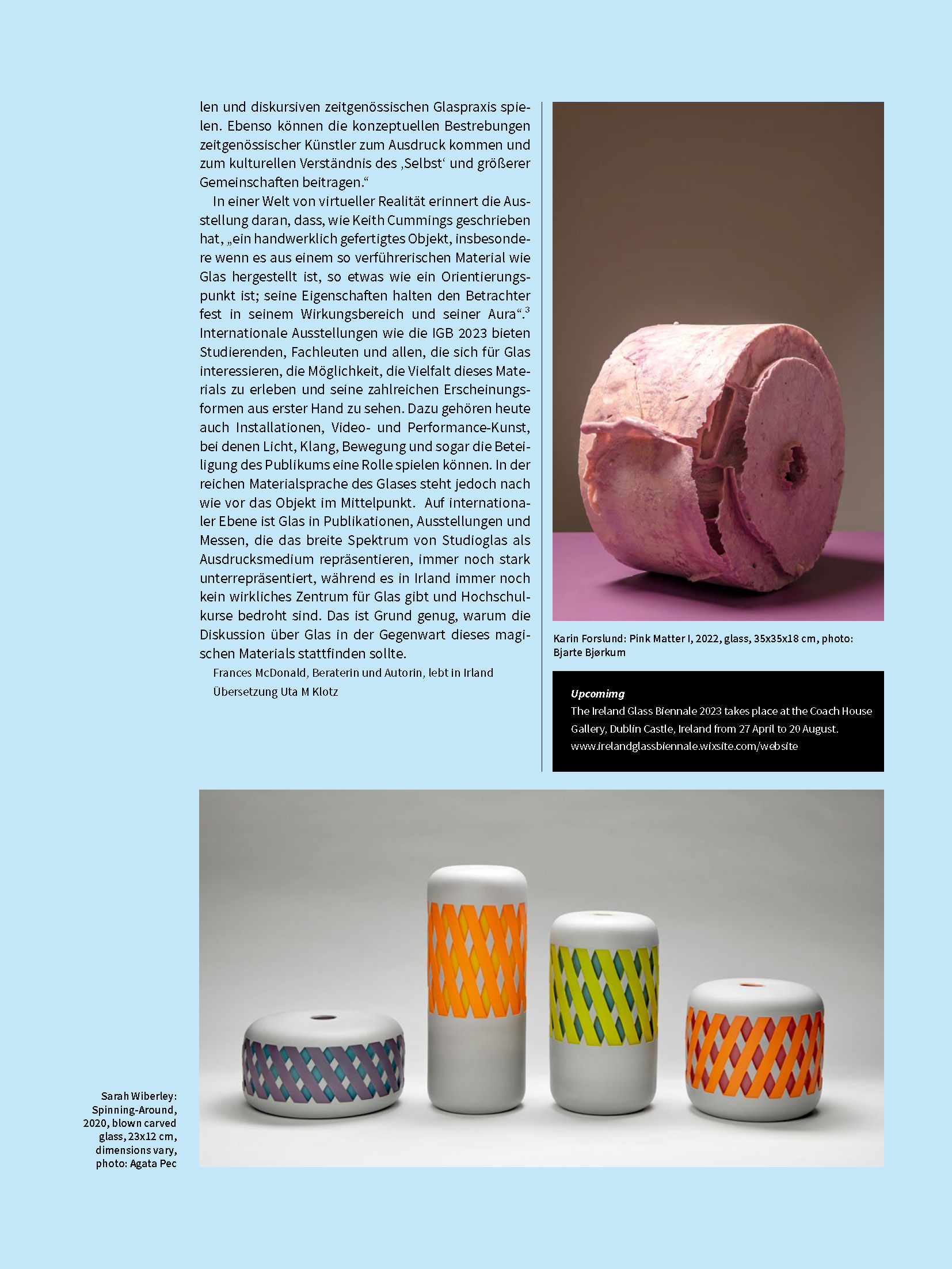 Download the PDF here.