Ceramics / Glass
Are you a creative person who thrives on making things and exploring ideas? Would you like to design and make innovative high quality artefacts using ceramics or glass?
Located within NCAD's Department of Applied Materials in the School of Fine Art, Ceramics / Glass at NCAD embraces different types of creative practice, from design for manufacture to unique crafted art objects and architectural framing of ceramics, glass and related materials. Work occurs at intimate and architectural scale challenging our relationships to object, surface, transparency, light and space. This course supports you to develop your artistic and creative sensibilities with skills in the studio and workshops. This is complemented by experience drawn from real world encounters and engagements.
The programme takes the position that creating from a deep and sensitive knowledge of materials provides you with a basis to engage in a particular creative field and to contribute to interdisciplinary debate with others.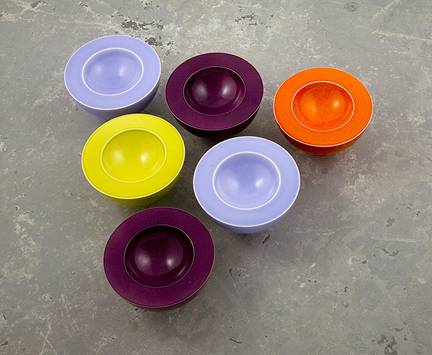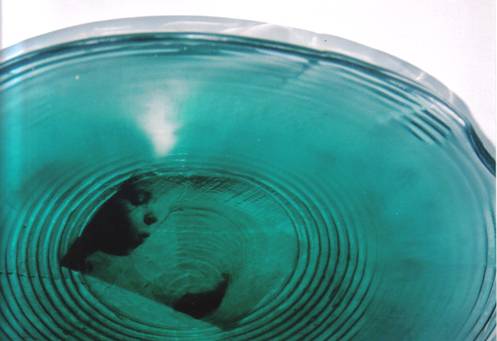 In developing your knowledge by ongoing practical studio work, you learn a suite of fundamental and contemporary skills with the vital and complimentary ability to connect your work to audiences and contemporary culture. With individual bench spaces, machine workshops and studio space, the programme provides the perfect environment to experiment and explore personal and public dimensions of making and communicating new material considerations now and for the future. Students develop a personal creative identity and proficiency in design and technique, and learn through a mixture of workshops, lectures, tutorials how others professionally approach the creative field through new relationships to making and presenting their work.
Year 1
See First Year
Year 2
The focus in the second year is on developing a personal visual language and the skills necessary to translate this into successful ceramics and glass practice. You will also focus on researching and defining a specific audience and developing a market and gallery understanding through professional practice.
Year 3: Studio + & International
Studio+ is an optional year between the second and final year of your degree. Open to all Fine Art students, it offers the opportunity to gain experience in a range of social and cultural contexts in the world beyond NCAD. This experience will be gained through work with different organisations with links to the School of Fine Art and will help you to build your skills as an artist. Studio+ can also include a period of study abroad through the Erasmus programme with internationally recognised art faculties partnered with NCAD.
Final Year
In the final year students are ready to develop their own programme of study, which reflects each individual's skills and interests within ceramics and/or glass. This will culminate in a substantial body of work for assessment and display at degree shows, exhibitions and events.

Students can leave at the end of Year 3 with a BA (Hons) Degree; students who reach the appropriate standard may stay on for a further two years of postgraduate study and leave with an MFA Ceramics or Glass.
Years 4 and 5
The two year taught Masters programme provides a scholarly framework for students who wish to master their design discipline. A major objective of the masters is to provide an environment that is broad, yet with enough rigour and focus to enable students to engage with the challenges of contemporary creative practice. The programme encourages students to integrate research, creative practice and contemporary cultural theory within and beyond their chosen discipline, leading to a body of work that positions the student on an international stage.
How will I be Assessed?
Assessment throughout the programme, in both your studio practice and in Visual Culture, will be on a continuous basis, at the end of each completed module and at the end of each semester (half-year). Formal assessment results will be issued at the end of each academic year. Modes of assessment will include practical and written assignments, oral and visual presentations, portfolios and exhibitions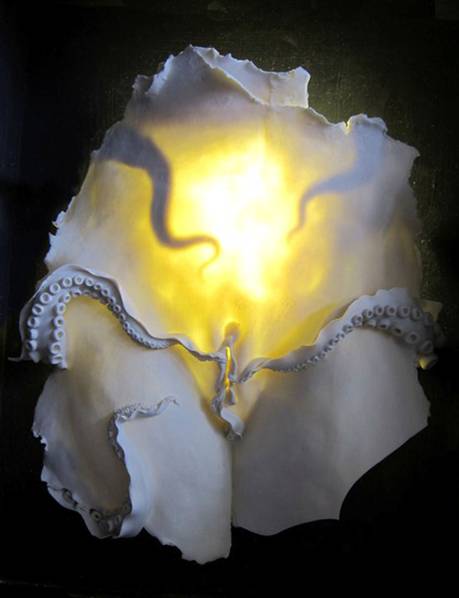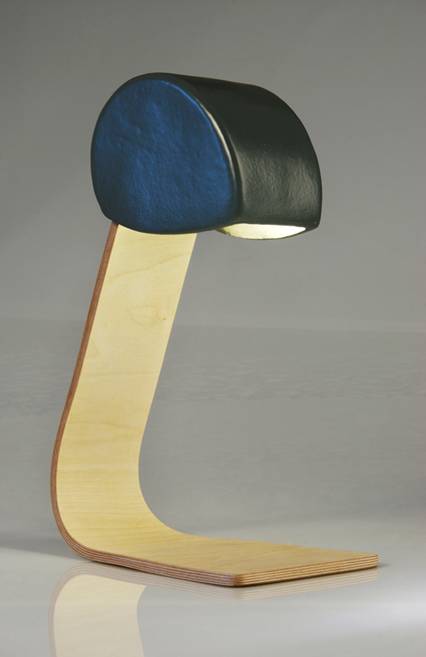 As a consequence of the skills acquired, Ceramics / Glass graduates have a wide range of local and global opportunities open to them, from designer maker, to artist, educator and creative entrepreneur. Increasingly graduates progress to further study at postgraduate level to refine their creative abilities and approach. The School of Fine Art offers a range of innovative masters programmes, as well as a practice-based PhD. Students can leave at the end of Year 3 with a BA (Hons) Degree. Students who reach the appropriate standard may stay on for a further two years of postgraduate study and leave with an MFA Ceramics or Glass.
Please see the Study at NCAD section for full application details.
Duration
3 /4 Years BA
Places
15
Applications

CAO Course Codes:

AD204 Fine Art

AD101 First Year Art & Design (Common Entry)

Entry Requirements

Leaving Cert: 6 Subjects (2 X H5 and 4 X O6/H7)

Subjects must include English, Irish and one of the following: a third language or Art or Design & Communication Graphics (DCG)


FETAC: 5 Distinctions Full Award

Portfolio Requirement
NCAD Portfolio Submission
Degree Awarded
BA Fine Art / BA Fine Art & Visual Culture / BA Fine Art (International)
All Undergraduate applications for Year 1 entry and Advanced entry through the
CAO
.
Academic Ceramics and Glass department staff