Home »
Alumni Stories - Shane Holland
Alumni Stories - Shane Holland
'My final year major degree project was a magnesium guitar. It was the most challenging task. It meant that I had to collaborate with a lot external people, including electronics experts in DCU, using workshop facilities in University of Limerick and also Krups manufacturing'
Name: Shane Holland
Current Career: Industrial designer and sculptor, producing awards and sculptures.
Graduation Year: 1989
Discipline: Industrial design.
Location: Dublin.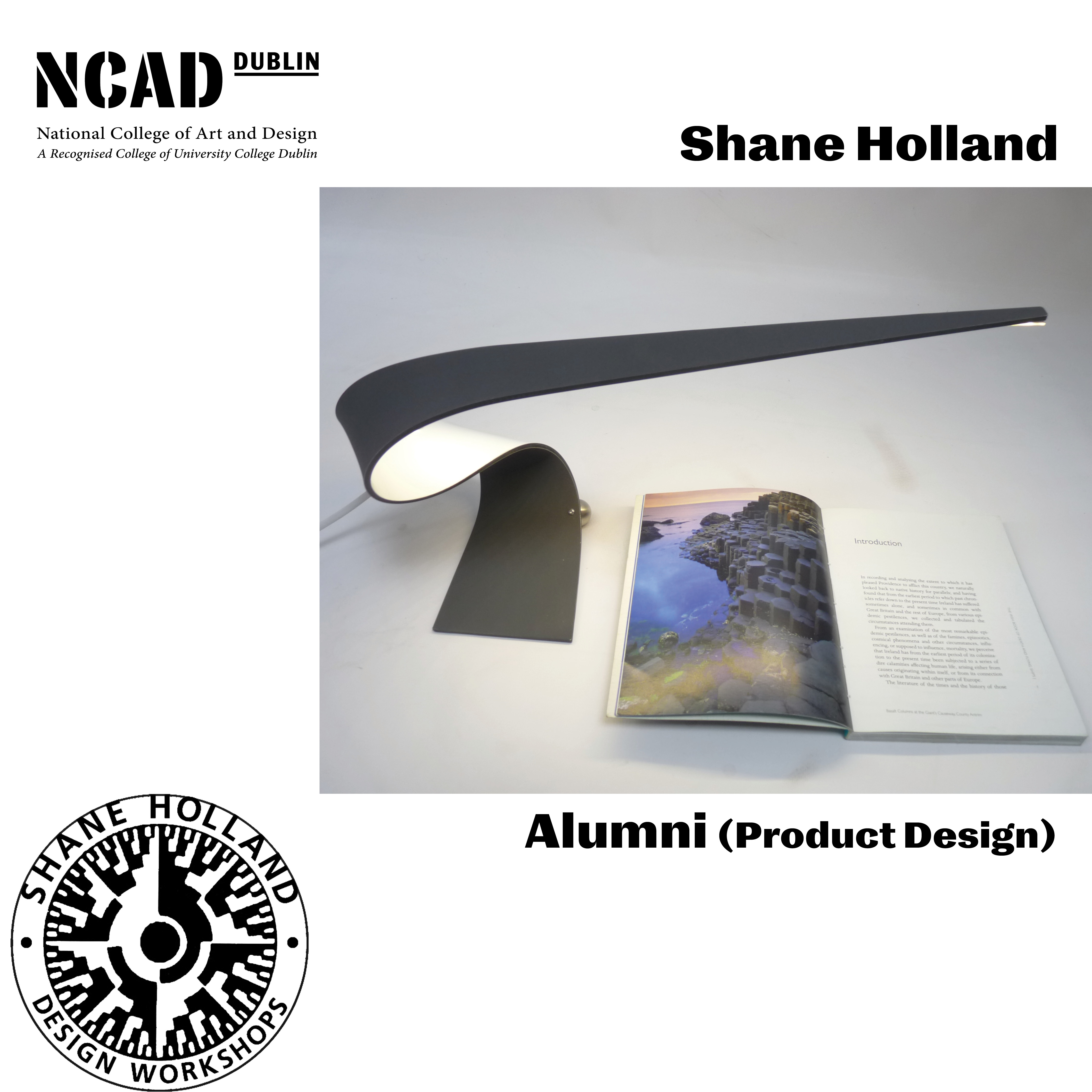 What career path did you want to follow as a child?
Musician, photographer or designer/maker.
Why did you decide to study at National College of Art & Design?
It was the closest product design course at the time.
How did you develop your career towards your current job / practice?
I was hired by NCAD in 1989 as a technician. Shane Holland Design Workshops was started in 1991. From the start, I specialised in technical work, model making and prototyping for design companies. Both working in NCAD and being in that specialist design consultancy environment helped me set up and develop my business.
What is the one experience – during your time at NCAD – that has informed you most in your career / work to date?
My final year major degree project was a magnesium guitar. It was the most challenging task. It meant that I had to collaborate with a lot external people, including electronics experts in DCU, using workshop facilities in University of Limerick and also Krups manufacturing. I attempted to link with the Edge of U2 for investment. This was ambitious, but not successful.
If you were chatting with current NCAD students today, what is the one piece of advice you would offer?
Ask lots of questions. Record and photograph your work properly.
Given the global turmoil and change, accelerated by the COVID-19 pandemic, what – in your opinion – are the opportunities for those in creative industries?
The three months of lockdown so far has allowed for a lot of rethinking and time to make more artistic work. I have been involved in designing and making PPE medical visors. This is for a not-for-profit entity and my opportunity to give back to society.
Portfolio Links: https://www.instagram.com/shanehollanddesignworkshops/?hl=en
Follow NCAD
NCAD Twitter @NCAD_Dublin
NCAD Instagram @ncad_dublin
NCAD Facebook @NCAD.Dublin
Contact NCAD