Home »
Alumni Stories - Karen Donnellan
Alumni Stories - Karen Donnellan
'I think I really thrived in that smaller, community atmosphere.'
Name: Karen Donnellan
Current Career: Artist / Academic
Graduation Year: 2009
Discipline: BDes (Hons) in Craft Design (Glass)
Location: New York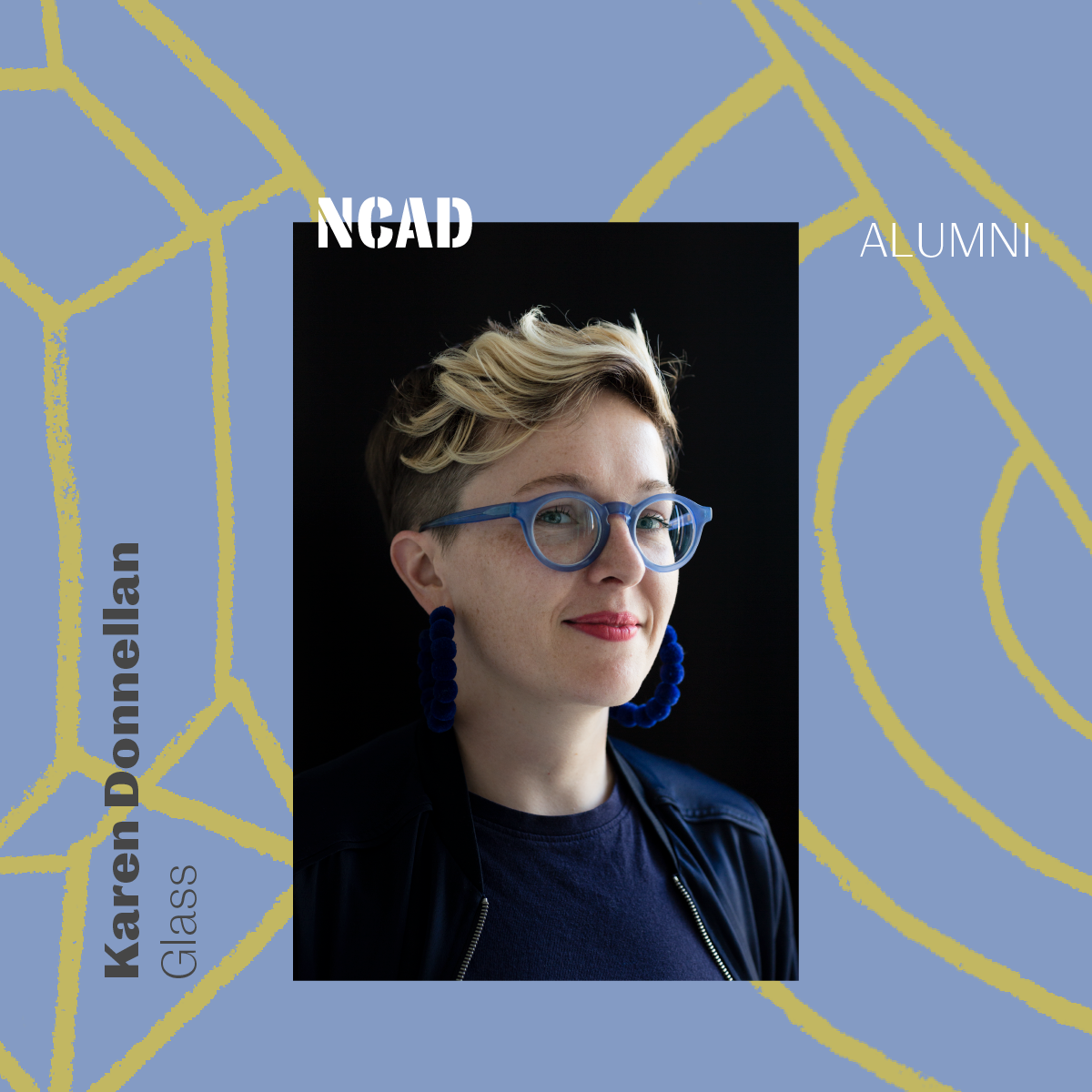 What career path did you want to follow as a child?
At different points throughout my childhood, I wanted to be a hairdresser, interior designer, jewellery designer, fashion designer, stylist or artist, anything creative really. I just loved it.
Why did you decide to study at National College of Art & Design?
I had always wanted to go to NCAD because it had the most course options. I loved the possibility of doing a core year and being able to try out different things before committing to one discipline. I also knew the college had a great reputation, and I liked that it was in the centre of Dublin. When I visited the campus, I just loved the vibe.
How did you develop your career towards your current practice?
I kept following what was most exciting to me, which is what I still do. I tried to stay open to all the opportunities that came my way. That has included plenty of trial and error. Past lecturers, as well as supportive peers and mentors, were a big part of that development. I'm a life-long learner and have taken workshops and classes every year since graduating. I try to stay curious and keep building on my skills.
I also spent quite a few years writing for various print publications — mostly artist interviews and exhibition reviews. I worked on reigniting the Glass Society of Ireland back in 2008/9 and served on the Glass Art Society Board of Directors. I enjoyed it and learned a lot through the work, but it was also a way of giving back to the community and making connections. In turn, that strengthened my applications for teaching positions.
What is the one experience during your time at NCAD that has informed you most in your work to date?
I have to say that it was a combination of the support and brilliance of my main lecturer, Dr Caroline Madden, as well as my peers in the glass area. I really thrived in that smaller, community atmosphere.
If you were chatting with current NCAD students today what is the one piece of advice you would offer?
Keep an open mind, quieten your inner critic, and just go for it and definitely make the most of the studio access!
Given the global turmoil and change accelerated by the COVID-19 pandemic, what in your opinion are the opportunities for those in creative industries?
More gallery talks, lectures, demonstrations and workshops are being made available online for free. So, learning from or "meeting" people on the other side of the world is so much more accessible. In some ways it's levelling the playing field.

Portfolio Links:
Follow NCAD
NCAD Twitter @NCAD_Dublin
NCAD Instagram @ncad_dublin
NCAD Facebook @NCAD.Dublin
Contact NCAD