Home »
Alumni Stories - Joe Coll
Alumni Stories - Joe Coll
'You're only going to be there for a short period of time, so work hard, be ambitious, ask questions and don't forget to enjoy it.'
Name: Joe Coll
Current Career (Field): Designer/ Lecturer in Design at Letterkenny IT
Graduation Year: 2006 (BA Vis Comm), 2012 (MA Vis Comm)
Discipline(s): Visual Communication
Location: Donegal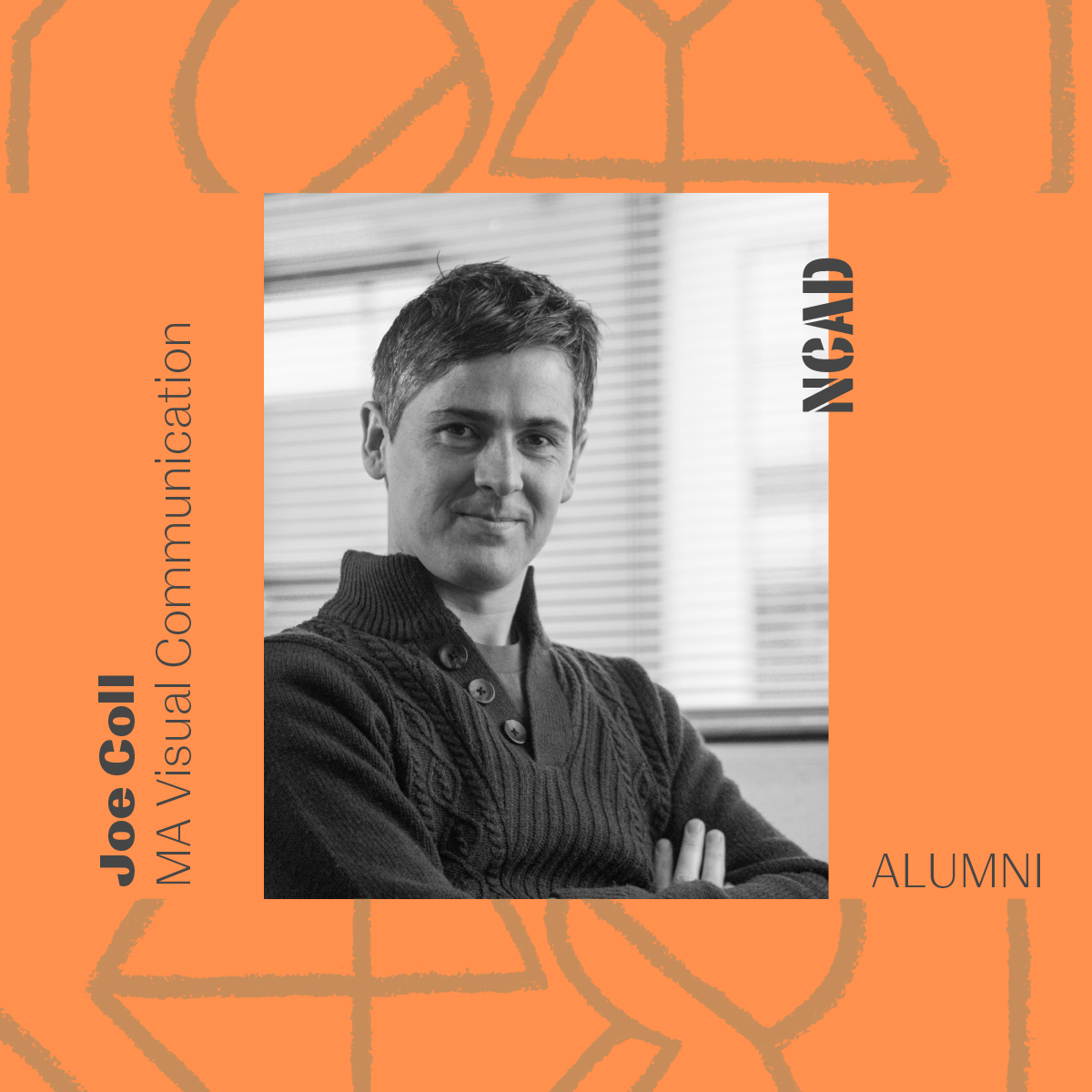 What career path did you want to follow as a child?
From the age of eight, I always wanted to be an art teacher.
Why did you decide to study at National College of Art & Design?
I studied Marketing at DIT (for six weeks) and Graphic Design at LYIT for two years before applying to NCAD. It looked and felt different to any of the other colleges I researched. It seemed like a world where you could be completely immersed in creativity every day.
How did you develop your career towards your current practice?
I did some short stints in design studios during my time at NCAD, but set up a small studio with a classmate following graduation. I had an interest in pursuing a career in education so I asked David Caron (Head of Department of Visual Communications) for some advice and he very kindly arranged for me to get two weeks' teaching experience. I also reached out to Nollaig Crombie (Head of Design at LYIT, one of my old lecturers) and, eventually, a career in education came from that. Along with teaching, it has always been important to me that I am a practicing designer. I believe this is vital to informing my teaching practice.
What is the one experience during your time at NCAD that has informed you most in your work to date?
It's not one specific experience, but I think the infamous Crits really had an effect on my design and teaching practice. Informing my work through critical analysis and seeking out healthy criticism over praise was embedded in those often long, but always useful crits.
If you were chatting with current NCAD students today what is the one piece of advice you would offer?
You're only going to be there for a short period of time, so work hard, be ambitious, ask questions and don't forget to enjoy it. You won't get an opportunity like this again.
Given the global turmoil and change accelerated by the COVID-19 pandemic, what in your opinion are the opportunities for those in creative industries?
Pre-Covid, with the surge of roles in Design Thinking/Strategic Design, Co-Design, Service Design, CX and UX, there was already a growing recognition of design's ability to create more human-centred products, services and systems. There was already a shift towards design as 'how it works', not just 'how it looks'. The pandemic has underscored that need for a human-centred approach, so I think 'creatives' — with their inherent knowledge of creative processes and communication skills — are really well-positioned to take on user-centred design and leadership positions within any sector, any business. And with the growth in remote working, these opportunities can arise anywhere in the world.
Follow NCAD
NCAD Twitter @NCAD_Dublin
NCAD Instagram @ncad_dublin
NCAD Facebook @NCAD.Dublin
Contact NCAD