Home »
Alumni Stories - David McCaul
Alumni Stories - David McCaul
'Be a sponge. There is so much knowledge available at NCAD, between the teachers, technicians, library and fellow students. Take advantage of that and try to absorb as much as you can in your time there.'
Name: David McCaul
Current Career: Goldsmith/Jeweller
Graduation Year: 2003
Discipline: Metals (Jewellery & Objects)
Location (Living): Dublin
Business: McCaul Goldsmiths (London)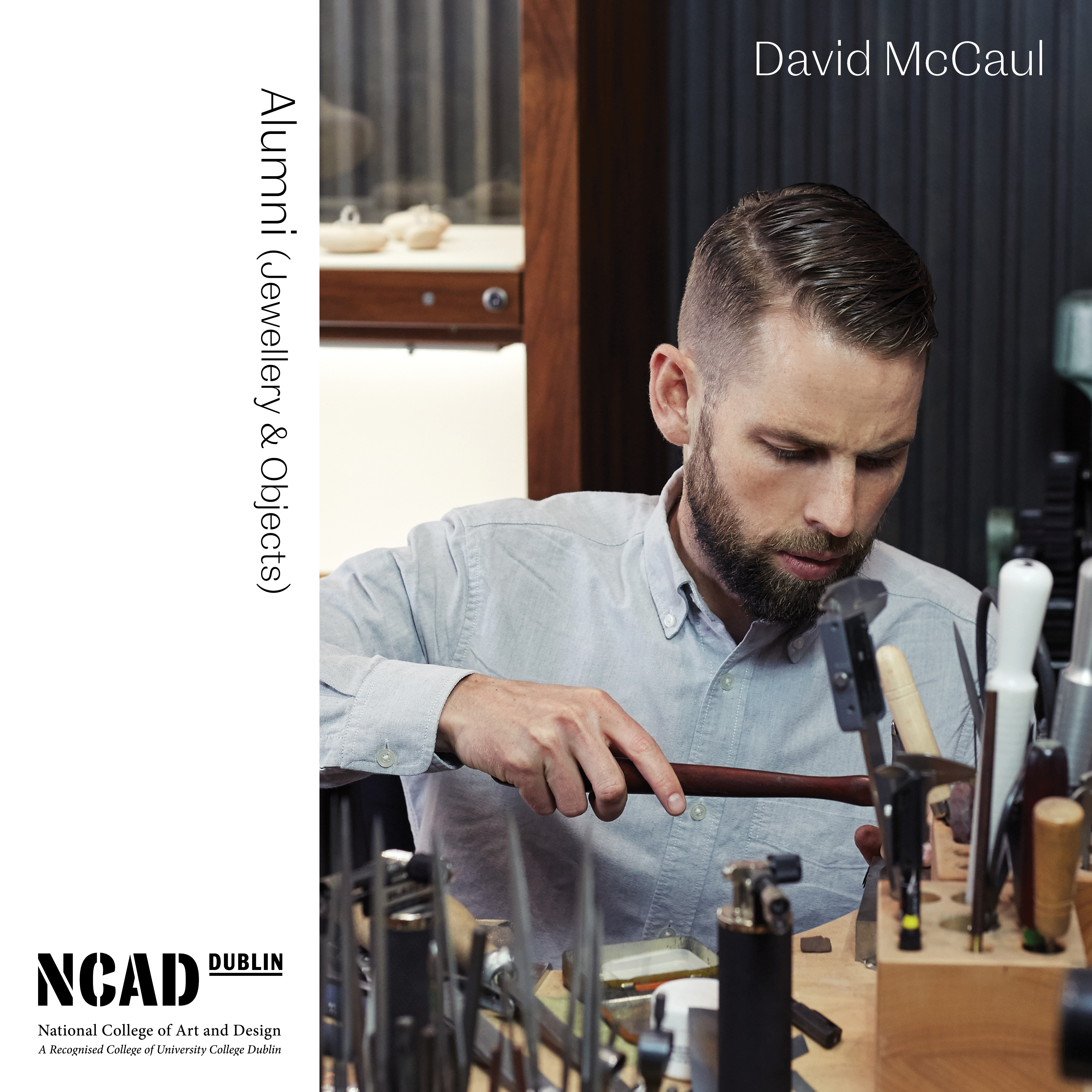 We caught up with David McCaul, NCAD graduate and founder of Mc Caul Goldsmiths, to chat about his career
What career path did you want to follow as a child?
I was more of a sporty child than artistic. However, I always loved drawing. I had a brilliant art teacher in Donal Higgins at Portmarnock Community School. He pushed me towards art college.
Why did you decide to study at National College of Art & Design?
NCAD has a reputation for being the best art college, with the best teachers and most interesting programmes. I was pretty sure I wouldn't get in! However, I felt there was no harm in trying. I didn't know about the metals and jewellery department until I got to the college. Once I discovered it, I was hooked. I absolutely loved it.
How did you develop your career towards your current job / practice?
I spent many years studying and training before I set up my own practice. Four years at NCAD, two years at the DCCOI goldsmithing skills course, and a further two years completing my MA at London Metropolitan University. In between that time, I was working at small workshops to learn as much technical skills as possible; and to learn how to run a business.
What is the one experience – during your time at NCAD – that has informed you most in your career / work to date?
How to think creatively. How to be curious. How to translate that curiosity into ideas and designs.
If you were chatting with current NCAD students today, what is the one piece of advice you would offer?
Be a sponge. There is so much knowledge available at NCAD, between the teachers, technicians, library and fellow students. Take advantage of that and try to absorb as much as you can in your time there. It's very hard to find that time again as your career progresses.
Given the global turmoil and change, accelerated by the COVID-19 pandemic, what – in your opinion – are the opportunities for those in creative industries?
The advantage for people in the creative industries is that they are good at thinking outside the box and generally aren't afraid of change. This pandemic will force us to reassess our practice and adjust to the new normal. It is easier for smaller practices to do this than larger ones, so we have an advantage in the respect.
Website Links: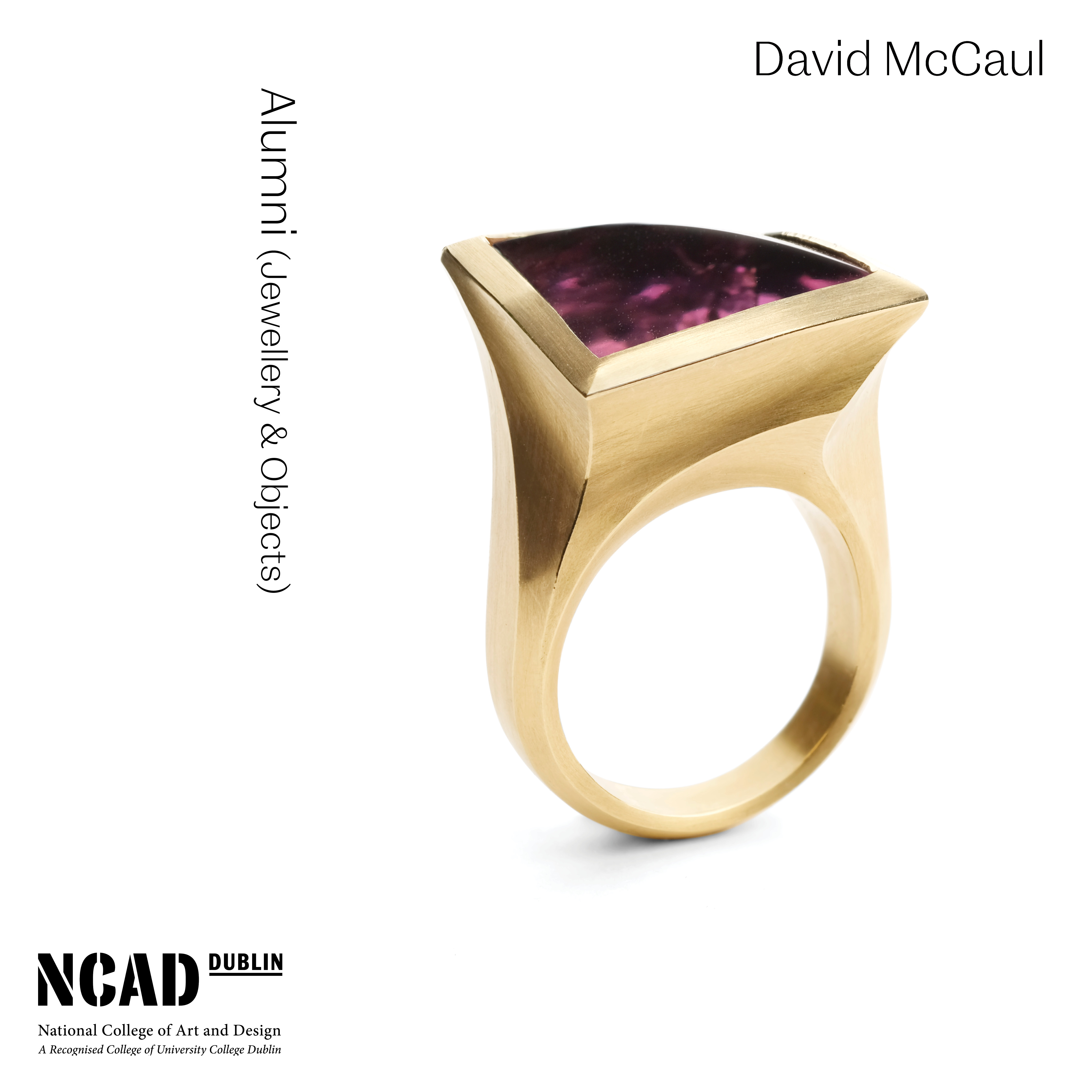 Follow NCAD
NCAD Twitter @NCAD_Dublin
NCAD Instagram @ncad_dublin
NCAD Facebook @NCAD.Dublin
Contact NCAD