Home »
Alumni Stories - Daniel Kearns
Alumni Stories - Daniel Kearns
'As designers, our role first and foremost is to answer the brief. Be creative but think about the commerciality of what you do. At the end of the day, what we do needs to sell.'
Name: Daniel Kearns
Current Career: Fashion Design
Graduation Year: 1997
Discipline: Fashion Design
Location: London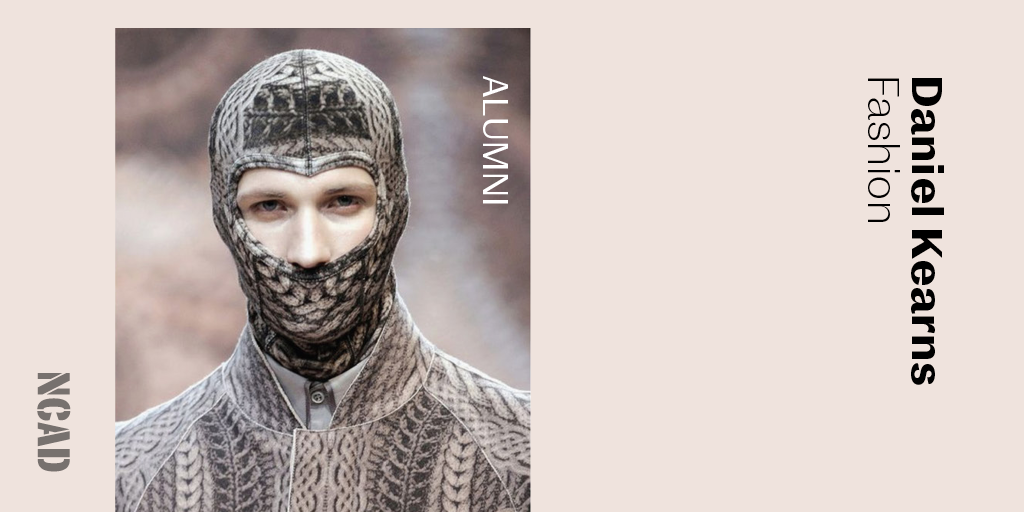 What career path did you want to follow as a child?
As a child, I wanted to be a musician. Fashion and art were always interesting, but it wasn't until I was around 15, when my art teacher asked if I wanted to go to art college, that I first considered it. When I left school and started at NCAD it was during core year that I realised fashion was what I wanted to do. My interest in bands and music was heavily intertwined with fashion
Why did you decide to study at National College of Art & Design?
My art teacher at school suggested I consider NCAD. Several older students from my school had gone there; I became inspired by them and the work they were creating.
How did you develop your career towards your current practice?
After graduating, I moved to London to study for a masters in fashion menswear at the Royal College of Art. This was an important step for me to focus on menswear and to be exposed to the creative pool of students at the college, and the creativity happening in London. At our graduation show, I was approached by the then Creative Director of Emanuel Ungaro, Giambattista Valli, and offered a job in Paris. From there I moved to Galliano, and then McQueen in London, and have since worked for other great houses across Europe and Asia.
It's been important for me to push myself in each role and expose myself to new challenges and educate myself about the industry. I have tried to work with individuals and brands that I respect and can learn from, and those experiences have taught me a lot and have helped me to get to where I am today.
What is the one experience – during your time at NCAD – that has informed you most in your career to date?
It's probably learning the basics of pattern cutting and garment construction. I think it's so important as a designer to know how clothes are put together and to be able to do that yourself. I also found life drawing and illustration really important. Then, the work experience I had while at NCAD with John Rocha, Marc O Neill and Louis Copeland was invaluable to me to understand and relate to the industry I was about to go into.
If you were chatting with current NCAD students today, what is the one piece of advice you would offer?
Learn how to make clothes properly, learn about fabrics and how they fall on the body. Also try to get as much experience as you can in placements and in retail. Be true to yourself but also to the brief. As designers, our role first and foremost is to answer the brief. Be creative but think about the commerciality of what you do. At the end of the day, what we do needs to sell
Given the global turmoil and change, accelerated by the COVID-19 pandemic, what – in your opinion – are the opportunities for those in creative industries?
The present global situation has shaken up the fashion industry and forced a somewhat overdue reset. I think the opportunities will be to refocus on craftsmanship and move away from vast collections and brands being forced to follow an increasingly aggressive time table. Budgets will be cut and travel restricted due to the pandemic, but it will force new approaches to presenting collections and manufacturing them. It's definitely an opportunity to clean up the industry and make it more efficient and sustainable.
Portfolio Links: @daniel.kearns
Follow NCAD
NCAD Twitter @NCAD_Dublin
NCAD Instagram @ncad_dublin
NCAD Facebook @NCAD.Dublin
Contact NCAD