Home »
Alumni Stories - Claire Dunleavy
Alumni Stories - Claire Dunleavy
'I joined NCAD in second year, and I almost failed that year. Two years later, at our degree show, the head of design told my parents that I was one of the most proactive students they had ever had.'
Name: Claire Dunleavy
Current Career: Furniture Design / Business Development
Graduation Year: 2009
Discipline: Design
Location: Co Kildare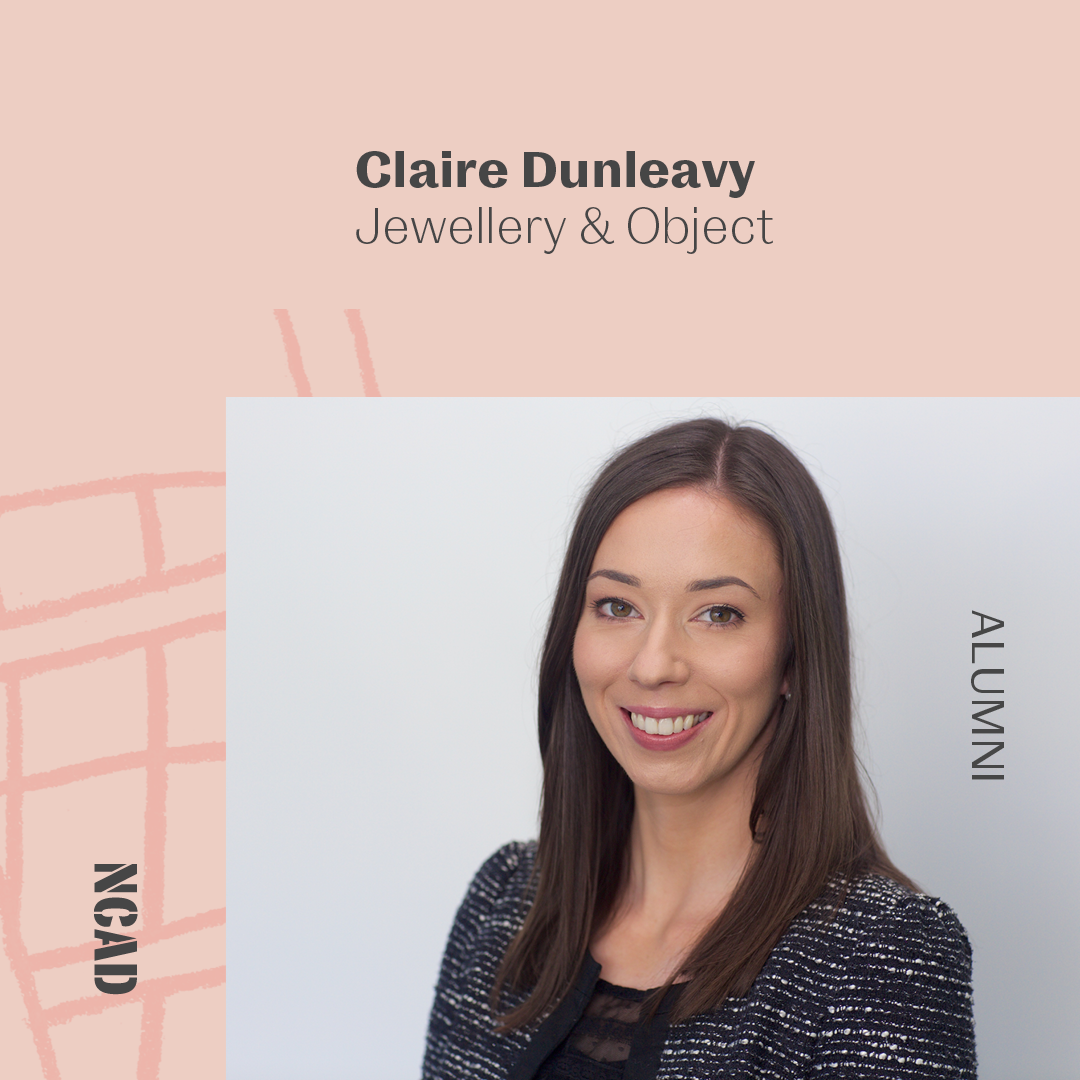 What career path did you want to follow as a child?
I was always very creative. I didn't study business until after my time at NCAD, but I knew it was something that excited me.
Why did you decide to study at National College of Art & Design?
I wanted to study at NCAD to understand what opportunities a creative career might bring.
How did you develop your career towards your current practice?
I worked hard. I took on every opportunity, no matter how out of my depth I was, and I learnt fast. After my degree, I wanted to upskill in my understanding of business, and I undertook a diploma in leadership with the University of Ulster. When I felt my work had outgrown what I had learned there, I applied for the MBA at UCD Michael Smurfit Business School. Since then, I have also undertaken a tailored management and leadership programme with Enterprise Ireland. As a self-employed person, it was always important for me to continue working while I was studying.
What is the one experience during your time at NCAD that has informed you most in your work to date?
I joined NCAD in second year, and I almost failed that year. Two years later, at our degree show, the head of design told my parents that I was one of the most proactive students they had ever had. I didn't undertake my degree with a narrow focus, I was constantly looking for opportunities outside of the programme - design competitions, creative placements, etc.
If you were chatting with current NCAD students today what is the one piece of advice you would offer?
Invest in professional photography. You'll need these images for funding applications, awards, press, e-commerce, etc. You need a mentor. In fact, many mentors. And you should never be afraid to ask for help or advice. Invest in continuing your training and education to ensure that you remain current and competitive.
Given the global turmoil and change accelerated by the COVID-19 pandemic, what in your opinion are the opportunities for those in creative industries?
Markets are global. You don't have to look close to home for clients, sales, jobs or your career.
Portfolio Links:
www.linkedin.com/in/clairemcalister
Follow NCAD
NCAD Twitter @NCAD_Dublin
NCAD Instagram @ncad_dublin
NCAD Facebook @NCAD.Dublin
Contact NCAD