Home »
First Year Common Entry AD101
First Year Common Entry AD101
Drawing / Painting / Mark-making skills / Direct Observation / Experimentation / Ideas worksheets / Creative Notebooks / Primary Sources
NOTE: Due to the fact that BA Education and Fine Art/ Design students are working towards a joint honours Degree in Education and Art/Design, inspiration may be drawn from the First Year Common Entry sheet, as this is also a broad, all-inclusive Art/Design discipline.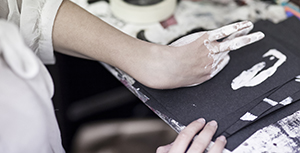 Common Entry brings together a mix of creative minds. You will learn as much from your peers as from your tutors and lecturers. You will broaden your frame of reference, discover new potential and be guided as to which area of art or design fits your specific skillset.
Your First Year Common Entry portfolio should be inquisitive and deeply explorative. Using primary sources for inspiration, show us your fascination with the world around you. We want to see you combine your curiosity with observational, research and problem-solving skills to re-interpret your surroundings and develop new forms of visual expression.
EDUCATION & DESIGN OR FINE ART - AD202
Education / Fine Art / Design / Mark-Making skills / Experimentation / Ideas Worksheets / Primary Sources
Educators in Design or Fine Art are creative communicators who enjoy working with young people. You are able to calmly discuss your own work and that of others with ease and clarity. You can verbally and visually explain a concept or idea and are comfortable speaking in front of a group. You will inform the creative people of the future and you are very dedicated. Your Design or Fine Art & Education portfolio will show your interest across a broad range of areas, similar to First Year Common Entry.
For starting points to get you thinking about your portoflio, CLICK HERE