Fine Art - AD204
If you have already figured out that you want to study on a Fine Art pathway, you can explore this area to find out what makes a great Fine Art portfolio - Individual Expression / Visual Awareness / Observation Skills / Subject Engagement / Imagination and Interpretation.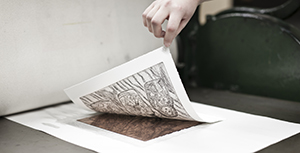 Fine Artists are thinkers and observers. You see and interpret the world differently and have a highly individual visual expression. You may find that you work with both traditional and new materials
and media. Your Fine Art portfolio should show an emphasis on visual awareness. You should look at your expression through forms of media and show engagement with your subject matter.
For starting points to get you thinking about your portfolio, CLICK HERE