Home »
NCAD Open 2020-21 Study At NCAD
NCAD Open 2020-21 Study At NCAD
Welcome to the Study At NCAD area. Here you will find all you need to know about applying to and studying at NCAD, including the NCAD Prospectus, the Portfolio Guide, FAQ's, key downloads and information for applicants in 2021 - as well as live chat and sign-up for the undergrad. mail list, our Alumni pages, and more.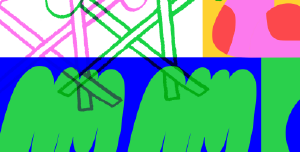 For 2021 Portfolio submission to NCAD will be 100% digital. This means you will scan/photograph/film your work and upload it to NCAD via our website.
The Portal will be open from mid-January right up until the closing date, allowing you to submit your work at your own pace. You can save your progress and return as many times as you like, up until the deadline of 5th February.
Visit our Portfolio Workshop and Sample Portfolios to find out more about preparing your portfolio for NCAD.
Please sign up to the Undergraduate Mail List to keep up to date with this and all other key information for applying to NCAD in 2021.
Join our Undergraduate Mail List to be first to receive updates and notifications on undergrad study at NCAD.
Find out what our NCAD graduates are up to, follow their practices and careers, and see if one of them inspires you to study at art college!
Go back to the Open menu page.
Admissions Live Chat
Follow NCAD
NCAD Twitter @NCAD_Dublin
NCAD Instagram @ncad_dublin
NCAD Facebook @NCAD.Dublin
Contact NCAD
Go back to the Open menu page.