Home »
International Student Ambassador
International Student Ambassador
Alison Fornell is currently the Visual Culture MA Scholar conducting research in Art in the Contemporary World. Holding a BA from Amherst College—a small liberal arts college in Massachusetts—Alison came to NCAD after receiving her MPhil in Screen Media & Cultures from the University of Cambridge. She researches television and its relationship to contemporary art under the supervision of Francis Halsall and Declan Long, Directors of Art in the Contemporary World.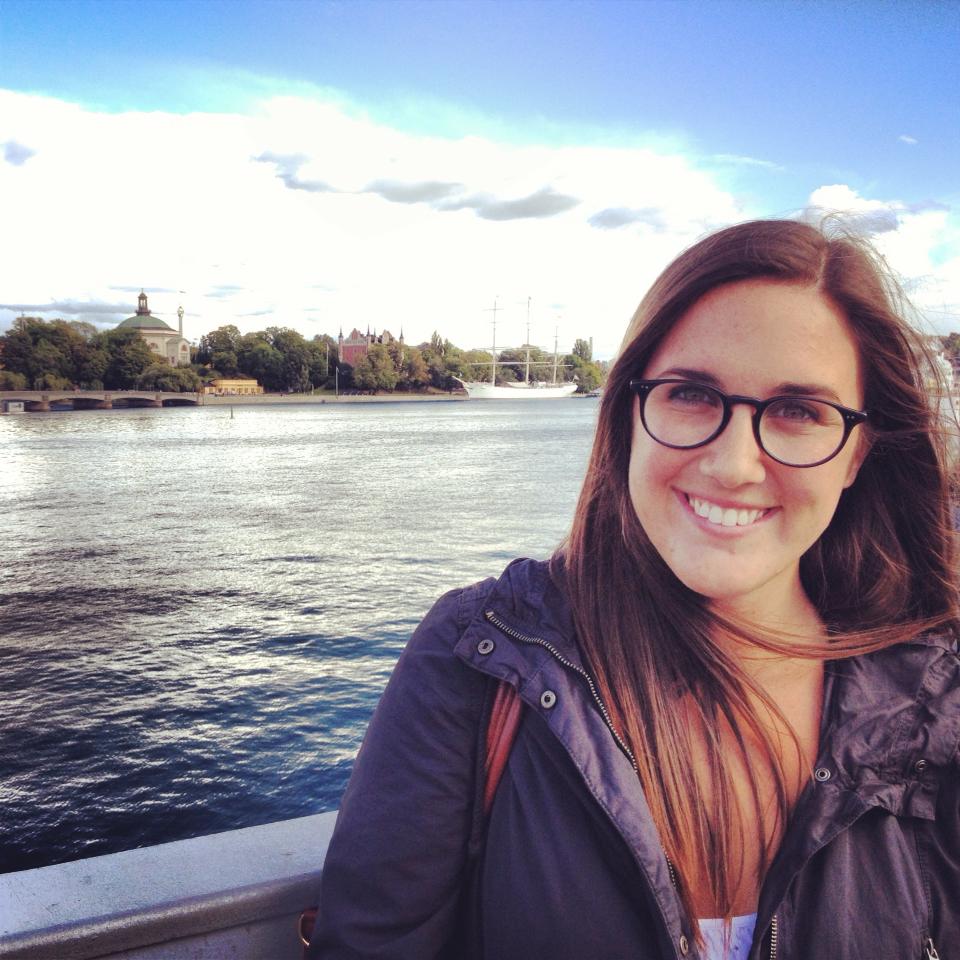 Why NCAD --
What drew me to NCAD is its focus on interdisciplinarity. My research broadly concerns television as a cultural phenomenon and thus demands an interdisciplinary framework. I work across the disciplines of art theory, literature, philosophy, sociology, and media theory as a way to engage with how we know what we know. The MA Art in the Contemporary World encourages me to think broadly yet strategically about my area of interest all while learning from my peers, a group of scholars, artists, and artist-scholars.
Why television --
My initial interest in television came from a desire to understand the world around me: and television seemed to both document and produce that world. As I delved into television theory further, with the guidance of Film & Media Studies scholar Amelie Hastie, a whole world of thinking—and knowing—opened up for me. Television, an inter-connected world of information and interpretation, is a ubiquitous medium of everyday life: we watch it at home, in waiting rooms, and even on the bus with mobile devices, or in the air with in-flight entertainment.
Television's connection to contemporary art --
My work at NCAD specifically concerns the relationship between television and contemporary art. At first, a seemingly odd connection, but television—or video art, artists' television, or new television—acted as a foundational component in the rise of contemporary art in the mid- to late-20th century with artists such as Nam June Paik interrogating the influence of the medium on contemporary culture. My research seeks to both work from and deliberately depart from significant scholarship already conducted in this area: by Lynn Spigel, Chris Meigh-Andrews, and Dublin-based scholar Maeve Connolly to name a few. I am interested in the possibilities—or impossibilities—of re-categorization, or un-categorization, allowing us to analyze, critique, and perhaps even curate television programming in an art context.
Ireland --
All of these considerations come to fruition in an Irish context. With Irish television broadcasting working from a significant triangulation of American, British, and Irish programs, questions of fluidity as well as the impact of borders and boundaries come to light in important ways. Additionally, many Irish artists—including Gerard Byrne and David Fagan, both NCAD graduates—explore the intricacies of television in their works. And maybe most importantly, Ireland is a wonderful place to conduct research: my experience has been that everyone is generous with their time and knowledge and willing to meet for a coffee—even during a busy workday!
Click here to find out more about Art in the Contemporary world and here for details on how to apply for the Visual Culture Postgraduate Scholarship.