Dr Maebh O'Regan
BA, MA, H. Dip in Ed, PhD
Lecturer
Maebh's areas of expertise include 18th and19th century fine art, public sculpture, architecture, contemporary art, studio practice, military topics, and art education.
Maebh is a graduate of Trinity College Dublin where she studied History of Art, History of Architecture, and Classical Civilization. As a student, she worked as an intern at the Chester Beatty Library and, on graduating, was employed in Castletown House, County Kildare. An advocate of 'life-long learning,' she returned to education in Maynooth College where she studied Modern and Medieval English and completed a Higher Diploma in Education in 1998.
In September of the same year, she began researching a PhD on the subject of the Irish Impressionist and political painter, Richard Moynan, at the National College of Art and Design in Dublin. She completed her two-volume thesis entitled Richard Thomas Moynan RHA in 2002.
Maebh began teaching in the Department of Visual Culture in the National College of Art and Design in January 2000. In that context it soon became apparent that the work of many talented Irish artists remained undocumented, so she made studio visits to eight, contrasting, Kildare-based artists and published a book about their work entitled, Studio Secrets, Art in Kildare, Castletown Press, in 2014. She curated three exhibitions relating to this project.
Exhibition Catalogue: Maebh O'Regan: Exploring Irish Art in the Vatican, (with an introduction by Bishop Paul Tighe) August 2022, Maynooth: Inkjet Press.
Exhibition Catalogue: Maebh O'Regan: The Legacy of the Brontës in Banagher, July 2022, Maynooth: Inkjet Press.
Ann Murray (Ed) (2018), The Eye on War, Constructing the Memory of War since 1914, London: Routledge Press (Maebh O'Regan, Bloody Sunday, Northern Ireland, p.103 – 114).
Maebh O'Regan, (2014) Studio Secrets, Art in Kildare, Celbridge: Castletown Press.
Maebh has published extensively in both Irish and foreign journals including Eire/Ireland; The Journal of Irish and Scottish Studies in Aberdeen; National College of Art and Design Journal: Thoughtlines 7; Irish Arts Review; Museum Ireland; Irish Antiques Journal; Art Galleries Catalogues; Inland Waterways News; as well as local history papers. She has also written essays on individual artist such as Mary Burke, Niall Wright, Bernie Masterson, David Browne, Judy Carroll Deeley, Christine Rooney and Chara Nagle.
Exhibitions
Curator, in collaboration with the Banagher Crafting Group. The Legacy of the Brontës in Banagher.
July 2022, Crank House, Main Street, Banagher
August/November 2022, Banagher Library, Moore's Corner, Banagher, Co. Offaly.

Curator, Exploring Irish Art in the Vatican (Participating Artists: John Behan RHA. Carmel Mooney, Eve Parnell)
Venue: Knight of Glinn Room, The Irish Georgian Society, Assembly House. Dublin 2, August 2022
Tour of the Exhibition: https://youtu.be/sq5Um1cAw1Y
Curator and Artist: Imagining the Irish House, Straffan Antiques and Design Centre, Co. Kildare, November-December 2016
Curator: Kildare Biennale, Irish Georgian Society, South William St, Dublin, July 2015.
Curator: Kildare Biennale, The Riverbank Arts Centre, Newbridge, Co. Kildare,November-December 2014
Curator: Kildare Biennale, Leixlip Community Library, Leixlip, Co. Kildare, September – November 2014.
Solo Exhibition: Irish Follies and Garden Monuments, Main Street Celbridge, County Kildare, December 2010
Lecturing in NCAD led Maebh to consider film as a medium and she began to document artists talking about their art practice. Her subjects include familiar names such as the sculptor, John Behan RHA, the figure in the landscape painter, Martin Gale RHA, President of the RHA, Mick O'Dea, Louise Walsh, Chara Nagle, Judy Carroll Deeley, Olan Neeson, Leo Higgins, Cathy Callan, Kenneth Donfield, Carmel Mooney, Mary Burke, the wallpaper-maker, David Skinner and basket-maker, Andrew Carroll. Please see links below
In the spring of 2019, the National College of Art and Design screened a series of Maebh's films under the title Perspectives in Irish Art Education. This provided a unique opportunity for the College community and guests to meet the featured artists in person and to engage in a lively discussion about their work.
Maebh's recent project, entitled A History of the Brontë Family in 20 Irish Objects, explores the important legacy of Brontë memorabilia preserved by Charlotte's husband, Arthur Bell Nicholls, in Banagher, Co. Offaly. This undertaking involves working with the Banagher Crafting Group, Banagher Library, Banagher History Group, and Banagher Dramatic Society. The outcome of this collaboration will be an art exhibition, a performance, a publication and a short film documenting the process.
Films - click on the titles to watch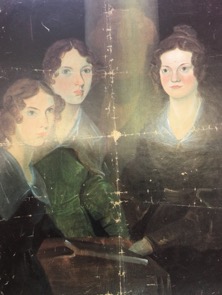 This is the story of the discovery of the Brontë Family Portrait in Hill House in Banagher, Ireland, in 1914. It was found in the home of Arthur Bell Nicholls, Charlotte Brontë's husband, by his second wife, Mary Anna. The painting was made by the girl's brother, 17-year-old Branwell Brontë. Written and directed by Maebh O'Regan, this film includes a reconstruction of the events in 1914 , and concludes with an interview with Dr Sarah Moulden in the archives of the National Portrait Gallery in London.
The Sculptor, John Behan RHA had an exhibition in the Kenny Gallery in Galway in November 2021. The title of the show was Shifting Ground referring to the effect of the Covid pandemic. In this interview with Maebh O'Regan, John talks about his art-making practice, and the influence of Seamus Heaney and other literary figures on his work. He provides an insight into some of his well-known topics such as the famine ships and their connection with what is currently happening in Syria and Ukraine.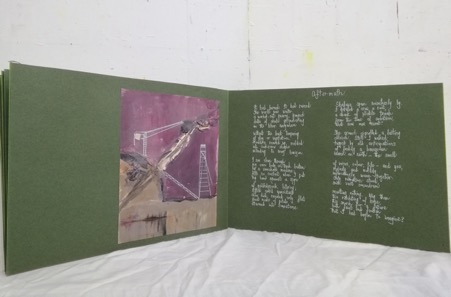 This video introduces the viewer to a collaborative work entitled Mine Land by the artist, Judy Carroll Deeley and her husband, the poet Patrick Deeley. The subject is the on-going destruction of the environment that took place at the now defunct Tynagh Mines. Judy turned her paintings and sketches of the mine site into an artist's book and Patrick contributed poems and extracts from a chapter of his memoir, The Hurley Maker's Son (2016). This work was filmed by Maebh O'Regan in June 2022.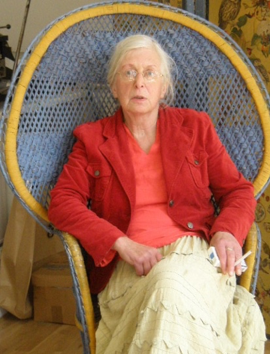 This short film shows the artist Philippa Bayliss in her garden studio discussing her painting methodology and process. She is capturing a plant that grows immediately outside her glass gazebo, in a garden designed and planted by the artist herself. The viewer is then taken upstairs to her large attic studio where she continues to discuss the challenges she sets herself in the still life genre. Maebh O'Regan first met Philippa in the early 1990s when the artist was painting a series of works in Castletown house and they have remained in contact ever since.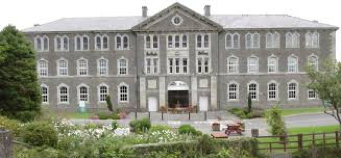 Belleek Pottery celebrated 160 years in business featuring the best of Irish craftmanship. This short film celebrates the wonderful 'factory tour'.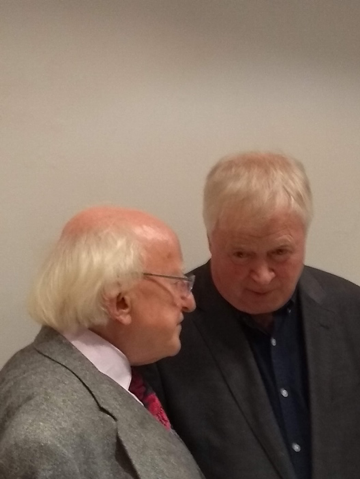 The artist John Behan RHA talks to Maebh O'Regan about his time as a student in NCAD and how his work as a sculptor, painter, printmaker and set-designer developed over the decades. He discusses the strike in the National College of Art and Design in the 1960s and how that led him to get a post as a teacher of life drawing at Trinity College. The film is made at his 2017 exhibition in the Kenny Gallery in Galway but John also mentions his wish to help refugees in Greece and how he views their plight as being parallel to the victims of the Irish Famine.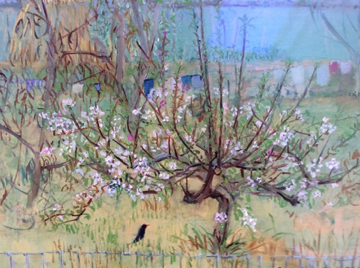 Graduate of the National College of Art and Design, Cathy Callan talks about her commission for Donnybrook Hospital with Maebh O'Regan. In this film Cathy looks at the process and the practice of making such a large scale work.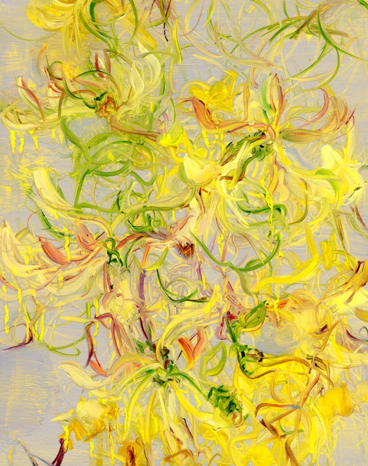 Artist Cathy Callan in conversation with Maebh O'Regan about painting flowers, trees, shrubs and plants in her garden, from life. She explains how the creative process she employs for these works is different to her other paintings such as portraits, landscapes and imaginative pieces.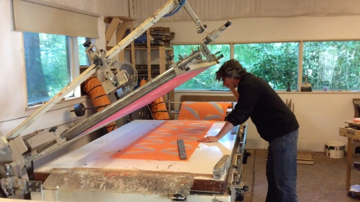 Crafting Art: Artisan wallpaper makers, David Skinner and Hal Clements posthumously re-printed William McKeown's Cloud Cuckoo Land wallpaper for the Kerlin Gallery's exhibition of the artist's work in America. Maebh O'Regan visited David and Hal in their studio in Letrim.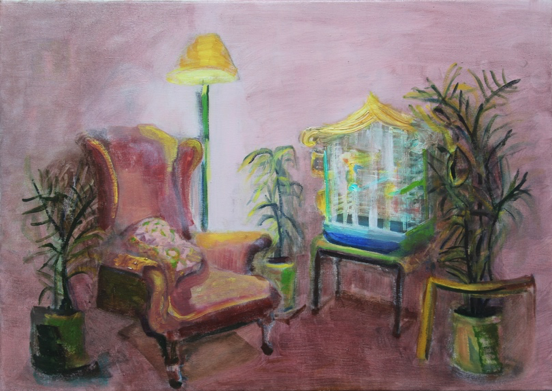 The artist Judy Carroll Deeley in conversation with Maebh O'Regan on the subject of Interior Spaces. Judy is a graduate of the National College of Art and Design. This film looks at the artist's creative process and it was filmed when Judy was on a residency at the Ballinglen Arts Centre, Co Mayo.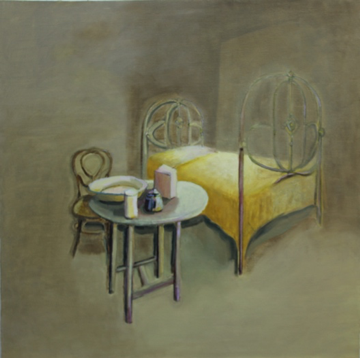 Judy Carroll Deeley made a series of paintings to visual interpret Michael Hartnett poem about his grandmother entitled Death of an Irish Woman. Judy's exhibition of the work inspired by this poem was closed in March 2020 because of Covid 19 so I put together words and images to preserve the memory of the exhibition.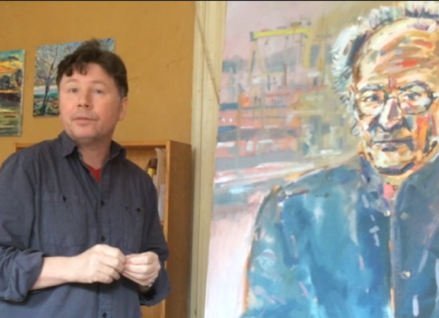 The artist, Kenneth Donfield was a child prodigy, when he was ten years old he won the Texaco art award, by sixteen he was a scholarship student in Dun Laoghaire art school and by the age of nineteen he was studying in Florence with the renowned portrait painter, Pietro Annigoni. Kenneth has taught painting in NCAD since he was twenty two years old. This film was made at his exhibition in the Irish Georgian Society and in the artist's studio in Dublin.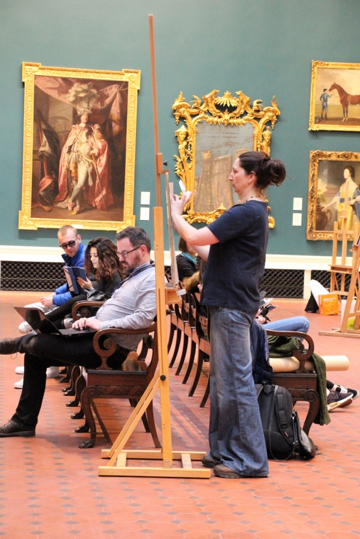 The artist and lecturer Kenneth Donfield arranged with Adrian Le Harviel of the National Gallery of Ireland for students from the National College of Art and Design to work in the gallery from the Old Masters. This film shows Ken and his students at work.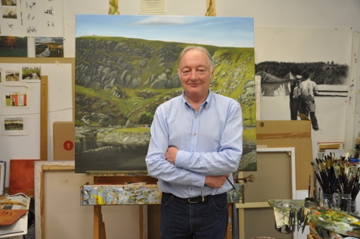 In the late 1960s Martin Gale was a student in the National College of Art in Kildare Street. When he signed up to become a painter he never expected to share a studio with nuns or, become part of the Student Revolution demanding change to the art-education in Ireland. In this film Martin discusses how the above contributed to his career as a painter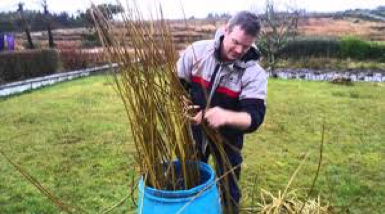 Andrew Carroll explains the techniques involved in the traditional craft of basket-making. He has a particular interest in the Irish creel used for the transportation of turf, sea-weed and other goods.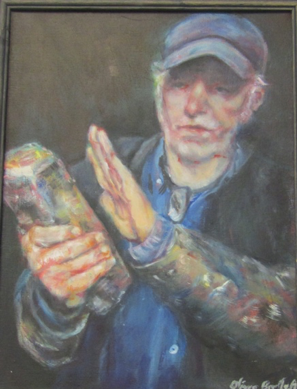 Leo Higgins, Sculptor and Managing Director of Cast Foundry in conversation with Maebh O'Regan about his art background and the significance of the percent for art scheme. He discusses his role as a tutor in the National College of Art and Design and the importance of Cast sculpture for Irish artists.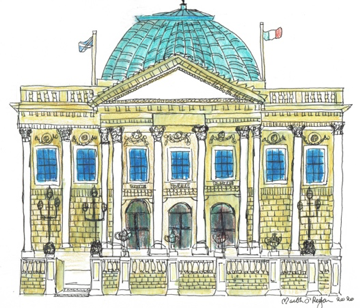 This video looks at how Maebh O'Regan takes inspiration from the Castletown demesne and its Georgian buildings for her art practice. It explores the different architecture that inspires her work. These include Castletown House, Carton House, St. Patrick's College Maynooth, Batty Langley Lodge, Castletown Gates, Celbridge Manor, St Patrick's Church Celbridge, Powerscourt Town House, City Hall Dublin, Arthur Guinness's Burial Site and many more.
In May 2019 a group of undergraduates and MA students and three staff members: David Crowley, Denis Keogh and Maebh O"Regan from the school of Visual Culture in the National College of Art and Design set off on a five day study visit to Berlin. It was a magical and beneficial experience.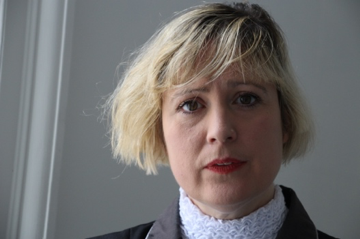 International artist, Eve Parnell in conversation with Maebh O'Regan about her interest in animal welfare. She explains why she uses simple, available material for her artwork, pencil on tissue paper in a unique and sophisticated manner. She talks about her upcoming exhibition in Assisi in Italy - which unfortunately did not come to pass due to Covid 19.

Artist, Patricia Hurl, recreated the 19th Century work Military Manouvers by Richard Thomas Moynan. Patricia worked with a group of over 30 children and adults in Banagher Co. Offaly to re-enact Moynan's Masterpiece.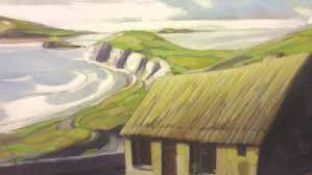 Maebh O'Regan interviewed the NCAD graduate, Olan Neeson at his exhibition at Celbridge Library. The show entitled, Dolmans Old and New, reveals how Olan draws inspiration from the historic past often re-imagining iconic scenes in an abstracted format.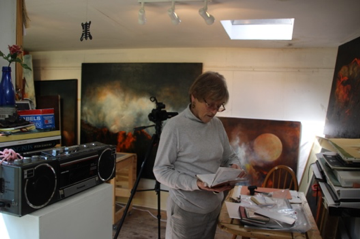 The artist Carmel Mooney demonstrates how she approaches a large canvas to paint one of her signature volcanos. Filmed in her Dublin studio she explains the process and the practice of her art-making. Carmel is a graduate of the National College of Art and Design and has a large international practice.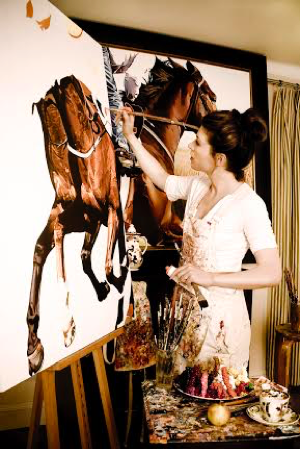 Artist Chara Nagle is a graduate of the National College of Art and Design. To date her paintings fall into three distinctive collections. Her earliest series entitled Moments commenced in 2005 and it showed the Irish partying abroad. This series caught the zeitgeist of the Celtic Tiger. In 2008 she moved on to painting huge equine portraits. Her role as Artist in Residence in the Curragh racecourse gave her unique access to the horse racing industry. Her latest series Haystacks was sparked by an experience she had when passing her grandparents farm. While the subject-matter is reminiscent of the Impressionist painter, Claude Monet however she employs the ancient language of tempura paint to explore this topic. Maebh O'Regan visited Chara in her studio in Killiney in May 2015.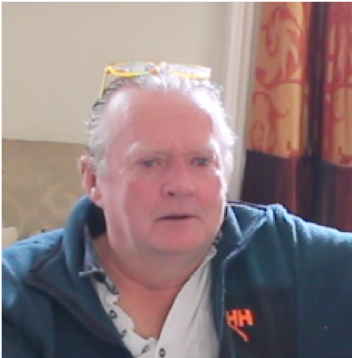 Critics and art historians frequently discuss the influence that art educators and professional institutions such as the RHA had in shaping Irish art practice, but there has been little discourse on the role that private galleries played in such matters. In the mid 1900s Dublin had a number of influential galleries including the Victor Waddington Gallery, the Hendrik Gallery, the Taylor Gallery, and the Oriel Gallery. In this film art expert and framer, Liam Slattery discusses his teenage experience working at the Hendrik Gallery (1969-1983). Liam explains the role of an artist's agent in the early 1970s and he reveals how David Hendrik introduced the Irish public to new trends in European art.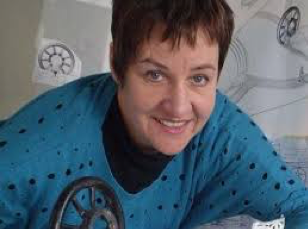 In March of 2016, I took advantage of the Easter break and drove deep into County Meath to pay a studio visit to my colleague, the sculptor Louise Walsh. In this video Louise talks about her educational background studying for an MA in Belfast during 'the troubles' and how this influenced her role as a collaborative artist.