Home »
Professional Certificate in Art and Ecology AD472PC
Professional Certificate in Art and Ecology AD472PC
Are you interested in the intersections of contemporary art with ecology? Do you want to develop your creative making and critical thinking skills in a meaningful and tangible way? If so, the Professional Certificate in Art and Ecology at NCAD may be just what you're looking for.
Applications are Now Open for September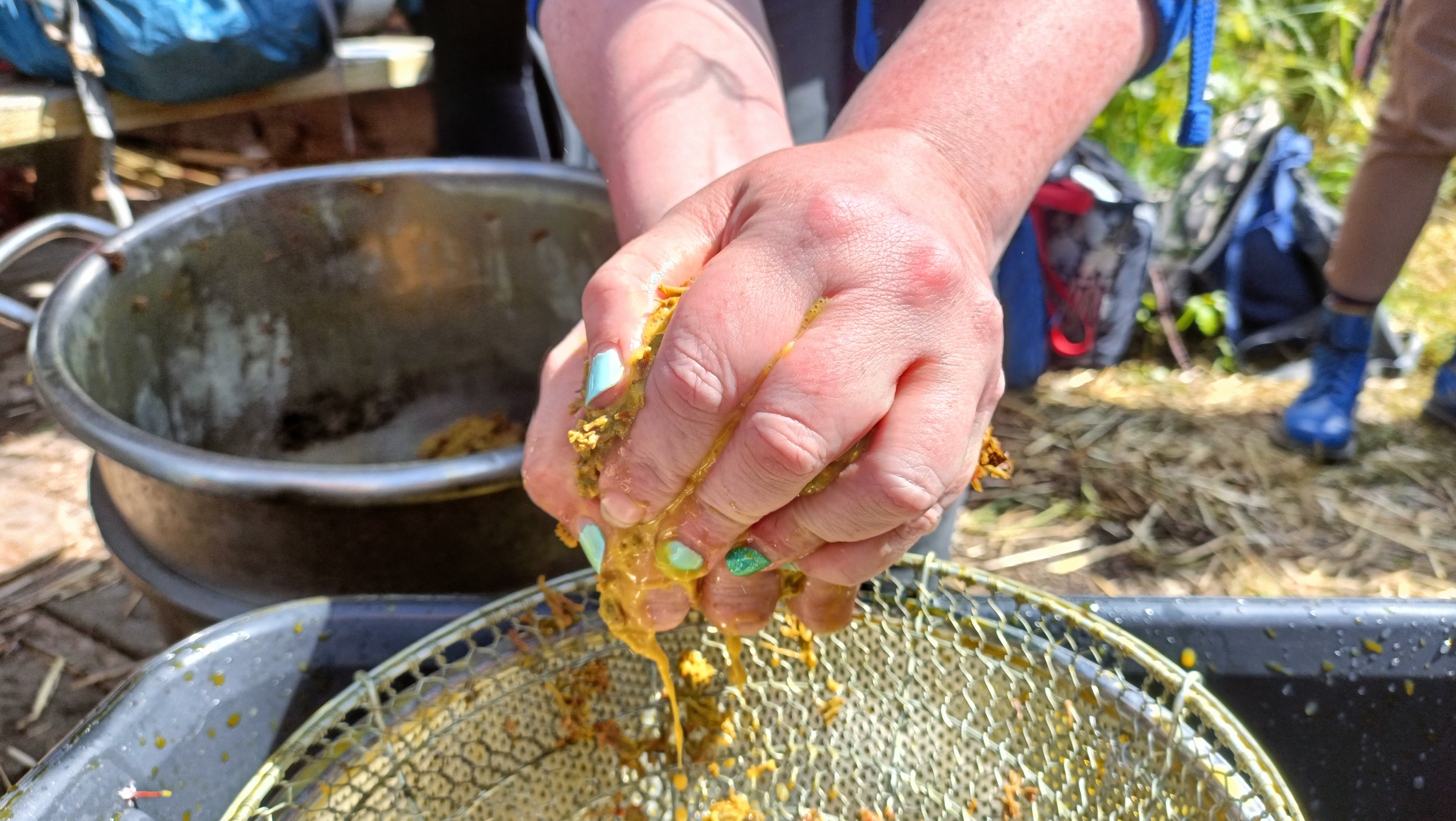 Duration- 4 Weeks
Credits- 5
NFQ Level- 9
Contact hour- The programme will run from the 7th September to 28th September. This will entail 3 immersive days followed by 1 half day per week.
The programme works directly with an urban embedded novel ecology of the NCAD FIELD site, which acts as an outdoor classroom, a site for nature connection, 'commoning', and a testing site for multi-species futures.
By connecting to the site and its seasonal activity, learners can explore and enact nature/culture connections, expanding their research, creative making, and critical thinking skills in meaningful and liveable ways. The course also explores the social, political, economic, and historical issues that frame the ecology of the surroundings. Practitioners will expand, develop, and question their practices using the NCAD FIELD as a testing site and shared learning space.
If you're interested in pursuing a career in contemporary art with a focus on ecology or are simply passionate about exploring the intersections of these fields, this programme is a great place to start. Apply now to gain a deep understanding of the relationship between art and ecology and develop the skills necessary to create meaningful and impactful works in this exciting field.
What to expect?
This module introduces learners to fundamental principles, working methods, skills and theories relating to Intersections of contemporary art with ecology and other epistemic disciplines for 'knowing our environment'. NCAD FIELD and the broader Liberties area will be the location for this work.
Together with more formal modes of presentation which will offer a broad contextual understanding, special emphasis will be placed on 'learning through doing' in a series of workshops and situated environmental learning. To this end a series of 'Principles' have been identified which will be introduced within the module. These terms will be tested by the learners to see how they pragmatically fit context, action and encounter over the course of the modul
This will contribute to the collective work to appraise the FIELD as a Novel Ecology in place of being zoned as brownfield or derelict space. As well as creating a database for the FIELD to further research and understanding, this survey is framed as a training in observation, care and attention to a site. This combination of theory and practice lays a foundation for follow on modules (see below).
On successful completion of this module learners will be able to:
DEFINE: Demonstrate an outline knowledge and understanding of select core principles, processes and concepts associated with the Art and Critical Ecology.
CHARACTERISE: Demonstrate a working knowledge of the differing characteristics and practices associated with their contemporary creative Ecological Practices.
DISTINGUISH: Demonstrate the ability to undertake analysis, evaluation and synthesis of associated debates surrounding and centered in the programme pathway.
Course work is plotted onto seasonal and environmental time. Creative Principles will be initiated on the 7th of September and will run over 4 weeks on Thursdays. Follow up modules will be plotted onto the following Spring and Summer.
Student testimonials (June-July 2023):
"I've been searching for a way to integrate my love and interest in the environment with my art practice beyond the traditional approach of direct visual representational art. This course really helped me to push my practice beyond that while staying true to my own working methods and creative process. As well as that, a collaborative and supportive environment was nurtured and encouraged throughout the course"

"The course exceeded my expectations and I feel that what we covered is just the tip of the iceberg. I can't wait to explore everything we discussed and discovered together further".

"The lecturers' enthusiasm, commitment and belief in this course was obvious and they made it a fruitful, diverse place of learning"
Educational Standard
All applicants are expected to present an approved Bachelor degree at minimum level of 2nd class honours (2.2)
Applicants who do not meet the minimum academic entry requirements may be considered on the basis of prior work or learning experience (RPEL). Candidates may be required to pass a qualifying examination set by the relevant department before being accepted to a Masters degree programme. Attendance at selected undergraduate lecture courses at NCAD, together with related written work may be prescribed.
You may apply for the programme if you are currently completing your Undergraduate Degree. NCAD will review the rest of your application If necessary, we can make you a Conditional Offer. When your degree is completed and you send us final transcripts we will upgrade this to a Full Offer.
Essential Supporting Documents
A statement framing your reasons for applying to the programme, i.e. how attending the above selected course will benefit you and your practice (500 words)

A recent CV

Certified transcripts of previous programmes followed

Certified copies of degree/ certificates and/or other appropriate third level qualifications bearing the official stamp of the institution.
Document Description
When uploading documents please make sure you clearly label them using the Description Box like in the example below

English Language Requirements
All programmes in NCAD are taught through English. International Applicants are asked to provide proof of their English Language Proficiency.
Full details of acceptable tests and the standard required can be found at the following link English Language Requirement.
Applications are now Open for the September programme
Fees
For information on tuition fees please follow this Link
There is a fee of €600 for this programme. It is free to apply.
Scholarship Opportunity
A Creative Futures Academy scholarship encourages the participation of learners from sections of society that are significantly under-represented in higher education by offering one free place on all CFA short courses.
There will be one scholarship available for the Professional Certificate in Art and Ecology.
The application form for Scholarships is available here.
Apply-
Step 1: Click on Apply Now link below | Step 2: Fill in your details
Step 3: Upload your Supporting Documents
You can also submit your application even before you upload the necessary documents.

You can not add new documents after you have submitted.

Additional documents can be sent to postgraduate@ncad.ie and we will upload them on your behalf.
Step 4: Submit your application to NCAD
The coursework is intended to evolve and shift working and life practice across a wide range of professional, personal and educational contexts. As every level of society tries to integrate the UN Sustainable Development Goals into their everyday operations, and we move towards a Circular Economy the need to work creatively and responsively in an embedded and sustained location are critical and urgently needed skills
Progession Opportunities
Prof Cert in Art and Ecology (constituting the initial Creative Principles module of a greater, 20 credit award) can be followed on by successive modules in Creative Collaborations, Creative Practices and a Creative Capstone upon completion of which a Diploma is awarded.
Creative Collaborations are due to start on the 9th of October and run over four successive weeks.
Creative Practices and Creative Capstone will be delivered in Term 2 and Term 3.
This diploma lays the foundation for further study at Masters and Phd level.