#TogetherForDesign forecasts the demand for design skills to 2025.
Design skills are a vital component of Ireland's innovation and creative industries ecosystem. 
#TogetherForDesign is an EGFSN report which forecasts the demand for design skills to 2025 and outlines the steps for Ireland to meet this need.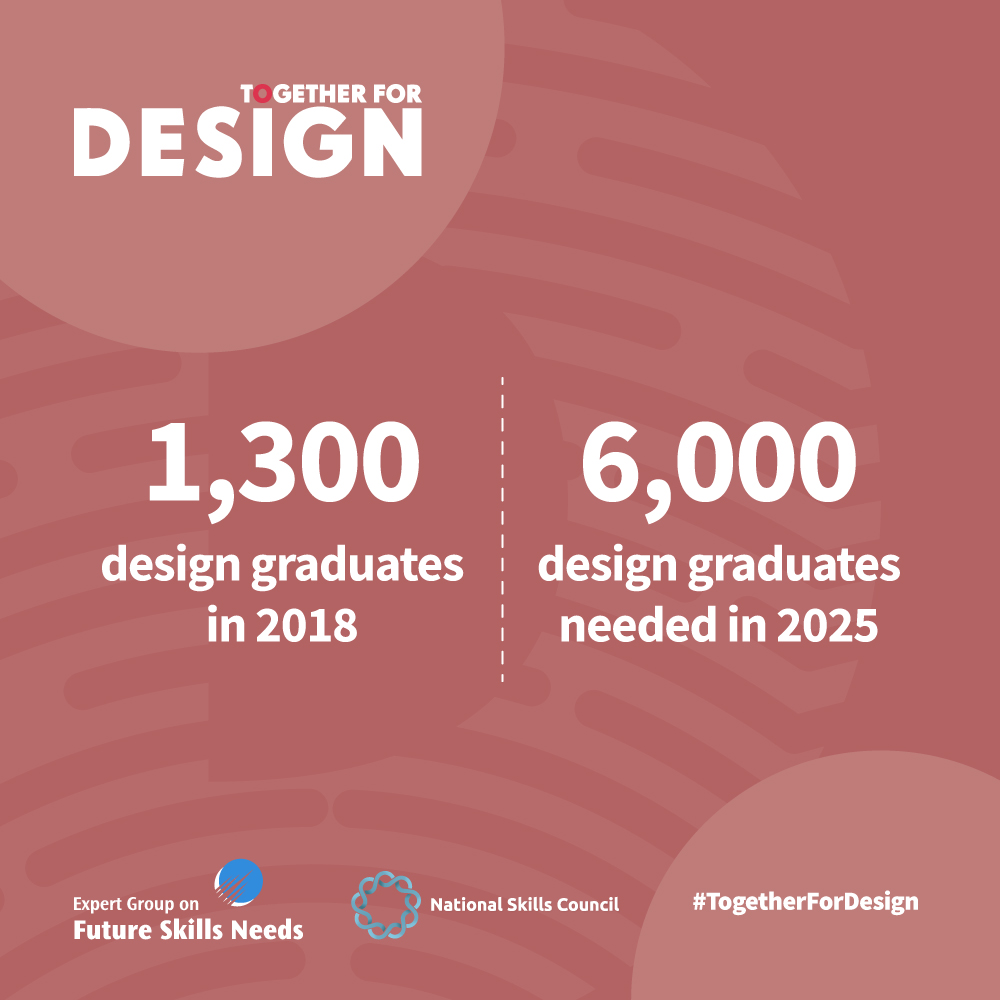 Professor Alex Milton, Head of the School of Design at NCAD contributed to the report and as Chair of Design Educators Ireland, the representative body of third level institutions is leading the working group to address a number of the reports recommendations. The National College of Art and Design provides the most comprehensive suite of undergraduate and postgraduate design programmes on the island of Ireland, and the College looks forward to continuing to play a key role in educating the designers of the future.
The full report can be read here: https://lnkd.in/eQ5XnNq
#design #designthinking #productdesign #digitaldesign #strategicdesign #TogetherForDesign #irishdesign #irishbusiness #ncad #servicedesign #designers #experiencedesign #designresearch #humancentereddesign #designcommunity #designleadership #designforgood #ireland #designinnovation #innovation
Together for Design