The Hollister, NCAD Medical Device Design Scholarship
Hollister will fund 1 x EU Tuition Fee Scholarship for a student on the MSC Medical Device Design 2023/24
Experiential learning or learning by doing is key to the learning experience for students of the MSc in Medical Device Design at NCAD. This unique learning experience has an emphasis on the user experience and using insights from human centred research to drive better design of medical devices.
For the last 13 years of the programme we have worked with Hollister Incorporated medical. This has been a very fruitful collaboration with many of our graduates being employed at their product development centre in Ballina Co. Mayo.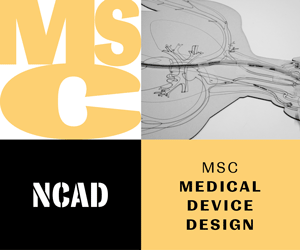 There are many reasons why we have continued to work with Hollister. First it is about end users. Hollister products are a vital, life sustaining part of everyday life for thousands of people throughout the world. These are devices which users have an intimate relationship with and the fact that they are used in contexts beyond the clinical environment presents some unique design challenges for the students. Doing human centred research in this area requires a very high level of empathy and understanding and being guided through this process is a very valuable experience for any human centred designer.
As the students generate concepts for new products they are also introduced to the idea of "sketch modelling" and formative testing of those concepts. Designing a test in order to evaluate your concepts is a challenge and it can take many iterations to be successful. It helps students to maintain the human focus throughout their design process and ensures that their final design concepts work for the users.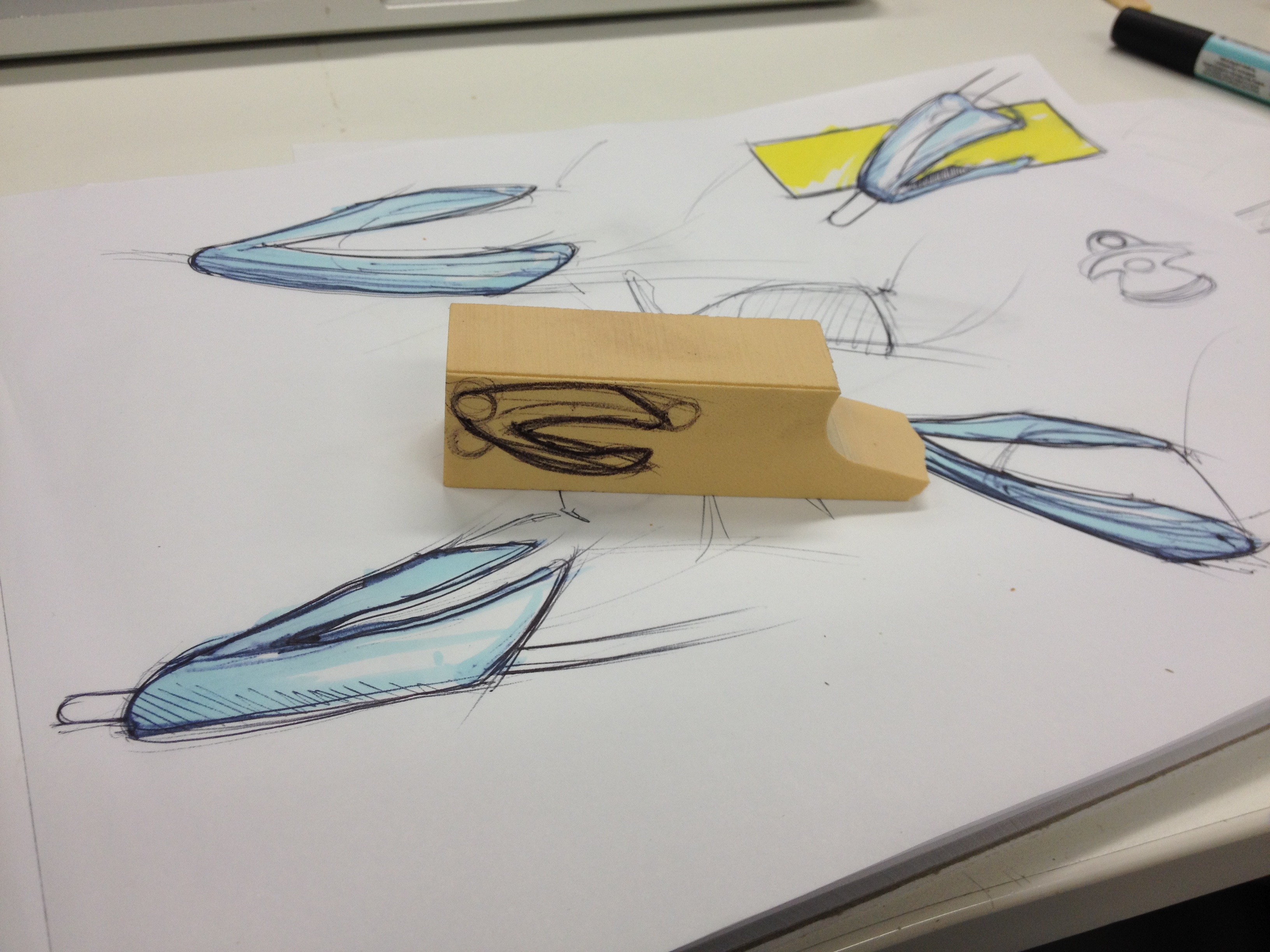 Each year we visit the Hollister product development centre and manufacturing plant in Ballina in order for the students to present their final designs. As a student presenting your concept for a redesign to company representatives who have decades of experience of the product could be intimidating, however the innovative human centred atmosphere in Hollister allows for open dialogue and discussion. Hollister staff always appreciated the fresh thinking of the students and it contributes to the innovation ecosystem in the company. Seeing how products are designed, developed and manufactured gives the students a clear understanding of the many challenges of the product development process.
To celebrate our collaboration this year for the first time Hollister is providing a scholarship of €8,100 for one student to enrol in next year's class. This will cover the full fees for an EU student and reduce fees for a non-EU student by this amount. The student will complete their final studio project in collaboration with the design team at Hollister.
Details
Hollister will fund 1 x EU Tuition Fee Scholarship for a student on the MSC Medical Device Design 2023/24. In the event that the scholarship is awarded to an International student, they will get a contribution of €8,100 towards the International fee.
It is expected that the chosen student will work with Hollister for their final project.
The programme runs for one academic year, the EU Fees for this programme are €8,100.