Set the Darkness Echoing
A presentation of research-in-progress by the graduating students of the ACW MFA 2021
Set the Darkness Echoing presents the work of three people; three practices and three projects.
Research-in-progress by Laragh Conroy, Gráinne Murphy and Rónán Ó Raghallaigh, graduating students of the ACW MFA 2021 - 18 May – 11 June 2021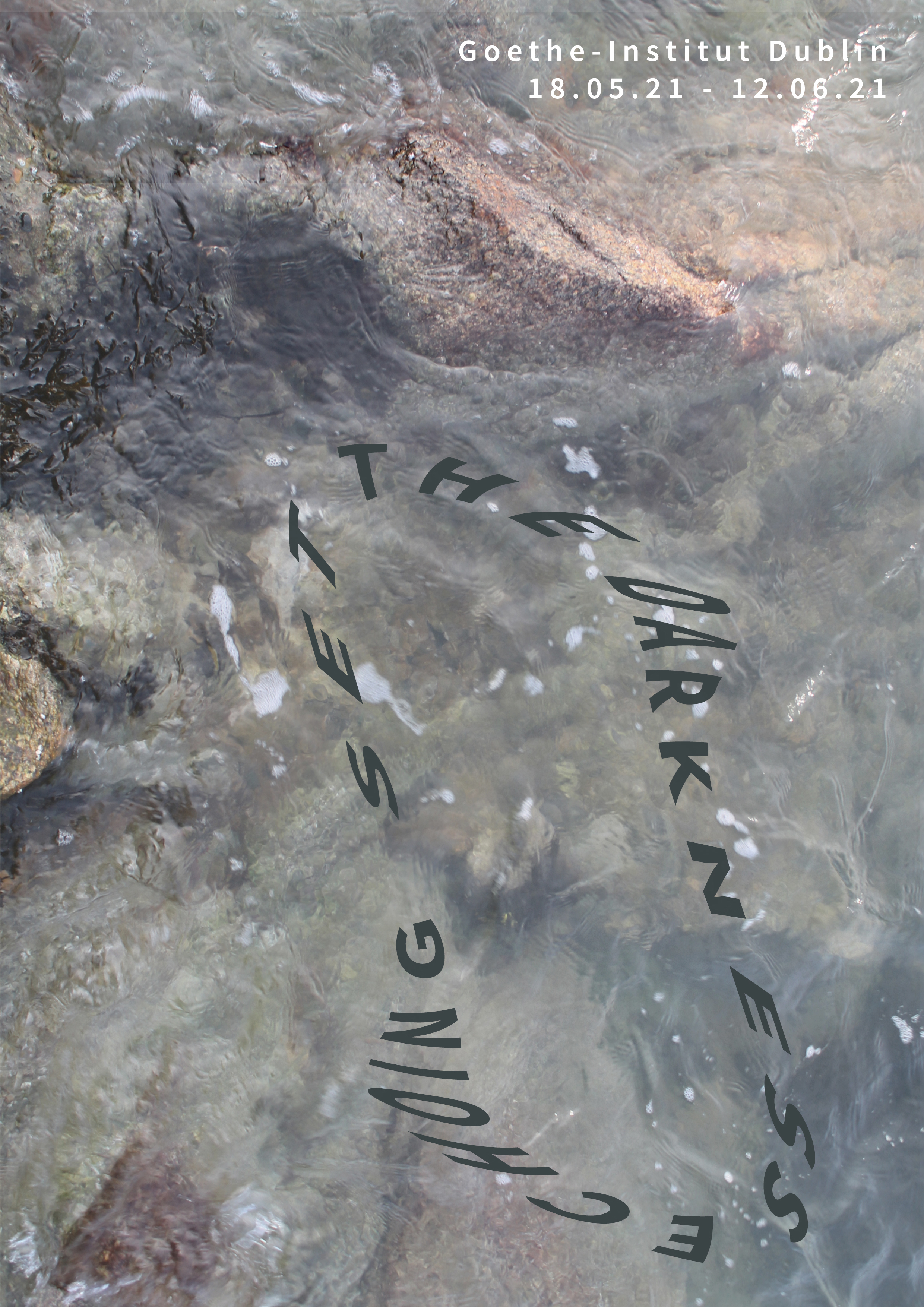 -------------
Reflected waves of thought set the space rippling. Darkness dropping. Pool of light, circular. Spring of something. Shadow twin ensnared at the centre of the universe. Fluidity, ephemerality, transparency, depth
Exploring themes around non-linearity, performativity and ritual, the pieces exhibited are different yet find common threads in their multiplicity - they weave and diverge from one another in the same instance. Together they form an archive of land, myth and memory where past, present and future are reflected.
Our hands hold memory.
Knots cannot be imitated by machines.
We dig, drill, drive and collect.
Installed in the gallery are three screens on which each artist displays a component of their research: sound, image and performance. A druidic practice, traces of attunement and a study of embodied knowledge.
Time is a spiral and we never die. We just shed skin over and over again and hide beneath the land and sea until we're ready to re-emerge. And even in our painful slumber we've been whispering through the centuries and some have heard us. There is no book, and there never was. In this new skin we call the unremembering to listen, and to speak our true names in our true tongue and feel them at home in the mouth again.
-------------
Set the Darkness Echoing is presented by the Goethe-Institut Irland in collaboration with the National College of Art and Design in Dublin.
ACW is the theory/practice MA/MFA in the School of Visual Culture at the NCAD.
Return Gallery, Goethe-Institut Irland, 37 Merrion Square East Dublin 2
Due to ongoing level 5 restrictions the Goethe-Institut Irland is closed to the public at present. The exhibition will open on 18 May. Contact Heidrun Rottke, Goethe-Institut, Irland +353 (01) 680 1100, heidrun.rottke@goethe.de or visit goethe.de/irland for updates.