RDS Visual Art Awards
Congratulations to the 12 NCAD Fine Art graduates who have made the longlist for the RDS Visual Art Awards, the most important platform for visual art graduates in Ireland.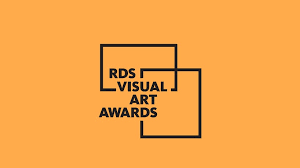 Consisting of a curated exhibition opportunity and a prize fund of €32,500, the RDS Visual Art Awards exhibition is the only place to see the best graduates from all over Ireland in one space.
All final year graduating artists from BA and MA visual art-based courses were eligible to apply. Winners will be decided by the judging panel and announced in December.
NCAD Fine Art 2020 Longlisted Artists:
Nadia Armstrong
Dominique Crowley
Season Dailey
Cathy Dorman
Sarah Edmondson
Phoebe Kelly-McDonnell
Andrew Kernan
Niamh McGuinne
Sinéad ní Chiardubháin
Djuna O'Neill
Ellie Shortall
Katie Whyte

Find out more about the RDS Visual Art Awards
Follow NCAD
NCAD Twitter @NCAD_Dublin
NCAD Instagram @ncad_dublin
NCAD Facebook @NCAD.Dublin
Contact NCAD