The QS World University Rankings
The National College of Art and Design (NCAD) has this week been ranked 90th for academic reputation in the 2022 top 100 QS World University Rankings by subject for Art & Design.
NCAD has also been ranked 46th in overall Art and Design European rankings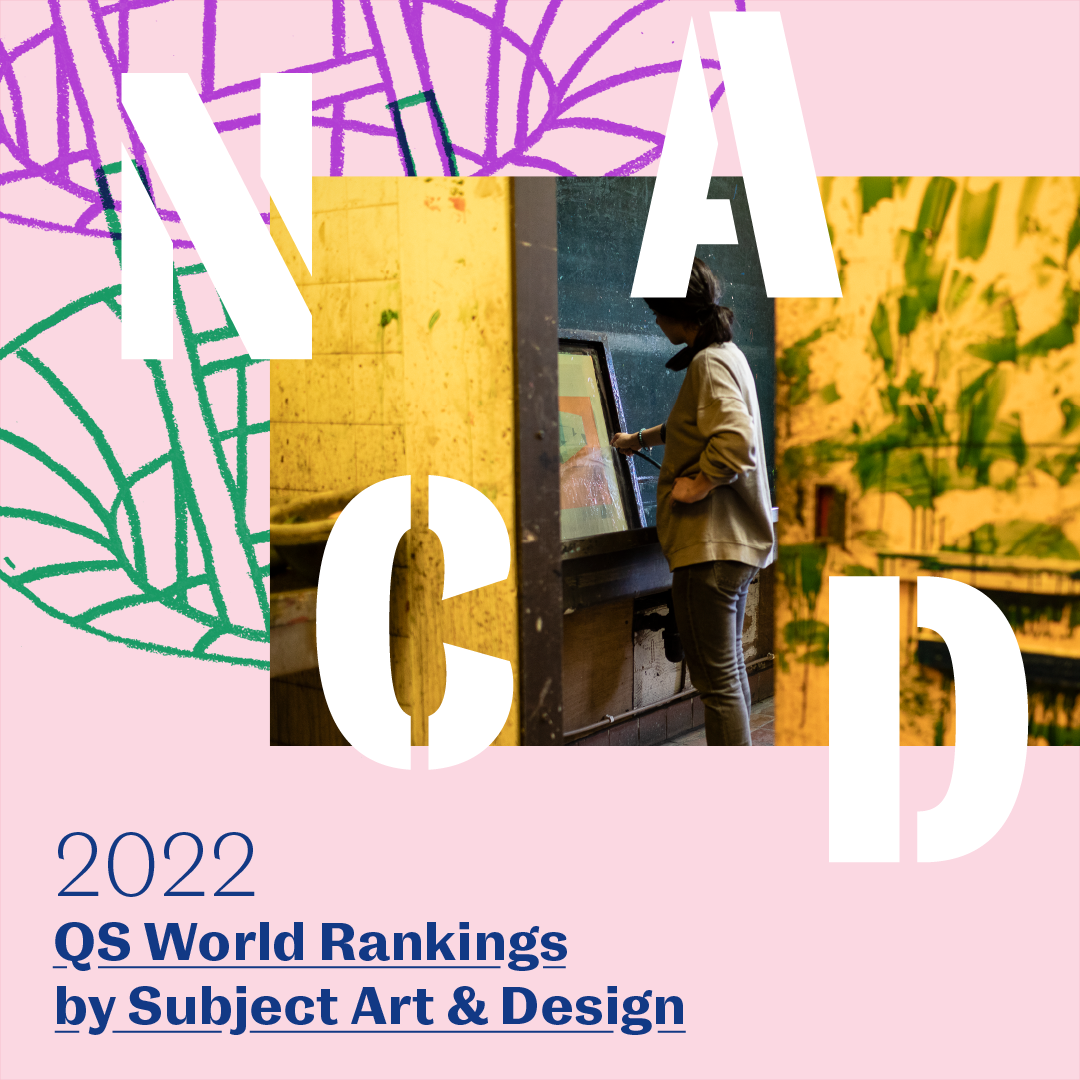 Director of NCAD, Professor Sarah Glennie said: "Year-on-year, competitive new programmes and institutions are emerging around the globe, specialising in art and design teaching. In this environment, NCAD's teaching staff, students and alumni relish the challenge of ensuring that our work is pioneering, ambitious and prescient. Our inclusion in the 2022 QS subject ranking for reputation is an affirmation of our ambition to be leaders in the field of art and design teaching. It is testament to the dedication and excellence of NCAD personnel over the last few years.
"Uncertainty is a characteristic of the present and future - this elevates the necessity for the bold and curious thinking that an education in art and design provides. NCAD's reputation is built on this approach to teaching, involving critical thinking and strong research practice, conditioning our students to versatility and resilience in an evolving world. Our alumni have a significant global footprint in creative practice. They are building a reputation as change-makers and influencers in areas such as health, climate change and sustainability, as evidenced by their recognition in national and international awards."
Professor Glennie said: "Reputation and rankings are important. Students, parents, and influencers consider them when making further education choices. Potential employers examine them when assessing candidates. Research funders deliberate on them when choosing investments. We anticipate that our place as 90th in the world for academic reputation and 46th in Europe in overall Art and Design rankings, will stimulate interest and inspire international students, as well as students from across Ireland, to consider us, NCAD, as their college of choice.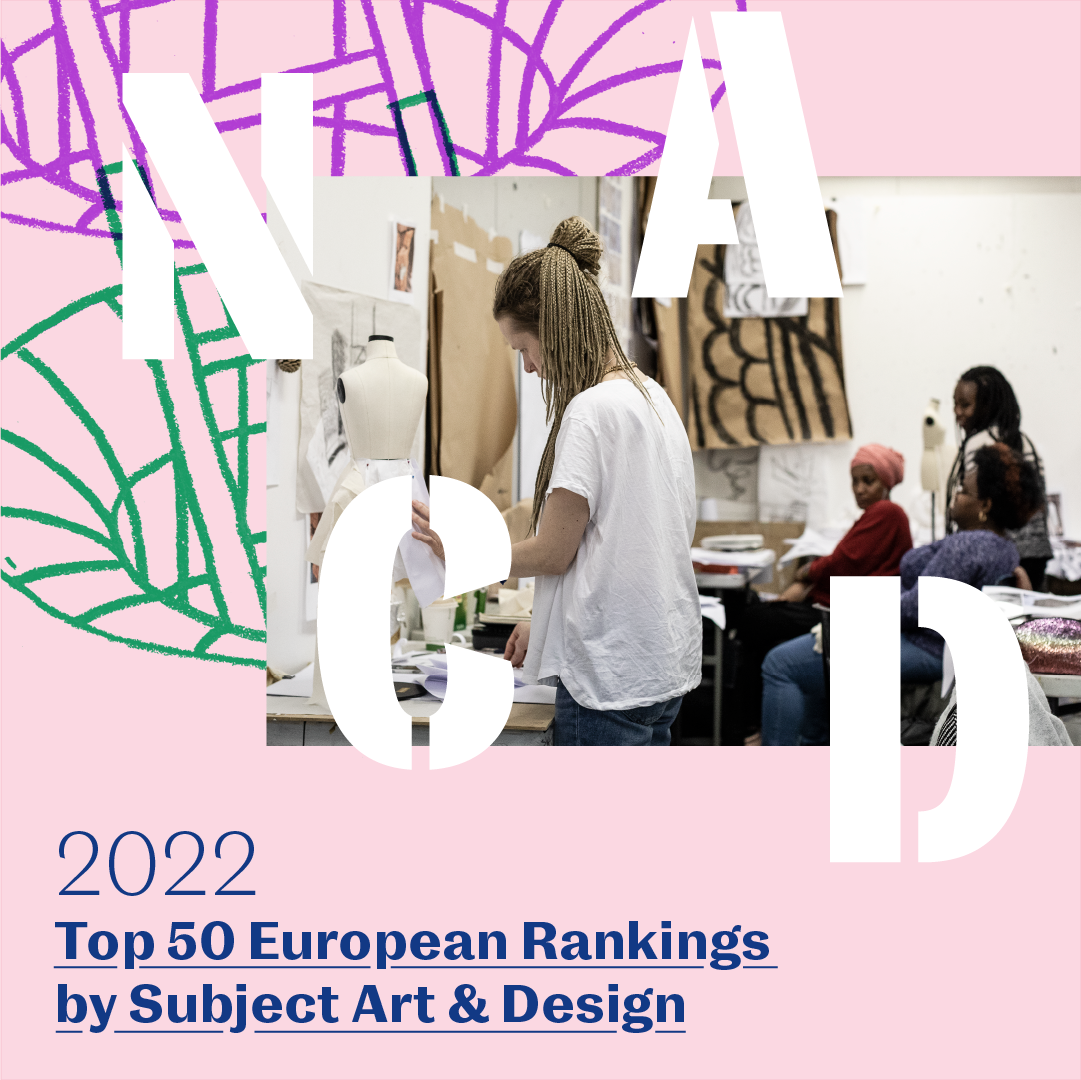 "Today's news emboldens us to retain our ranking and we won't rest on our laurels. Along with our partners in the Higher Education Authority and the Department of Further and Higher Education, Research, Innovation and Science, the NCAD community will strive to keep building our reputation, to challenge ourselves on innovation and to ensure that we are a first port of call for talented and creative students."
Minister for Further and Higher Education, Research, Innovation and Science, Simon Harris TD said: "I would like to congratulate NCAD on this achievement. Ireland has always treasured art and design, and NCAD has demonstrated that our Irish education offering in art and design is amongst the best in the world."
Welcoming the rankings, CEO of the Higher Education Authority, Dr Alan Wall said: "I am delighted that NCAD's tradition of nurturing and cultivating Irish students of art and design has resulted in it being ranked 90th in the world for academic reputation and 46th for overall Art and Design ranking in Europe."