NCAD Student Rebecca McCabe Wins Prestigious Brown Thomas Designer to Watch Bursary Award 2022
NCAD Student Rebecca McCabe Wins Prestigious Brown Thomas Designer to Watch Bursary Award 2022
Rebecca is a final year fashion design student in the National College of Art and Design (NCAD) and the award was made based on the strength of her collection 'Pookie' which explores how our relations
As the winner of this year's award, Rebecca will receive a bursary worth €4,000, the opportunity to display her collection in CREATE 2022 at Brown Thomas, a showcase of Ireland's most exciting and emerging design talent and the valuable opportunity to be mentored by the Brown Thomas executive team.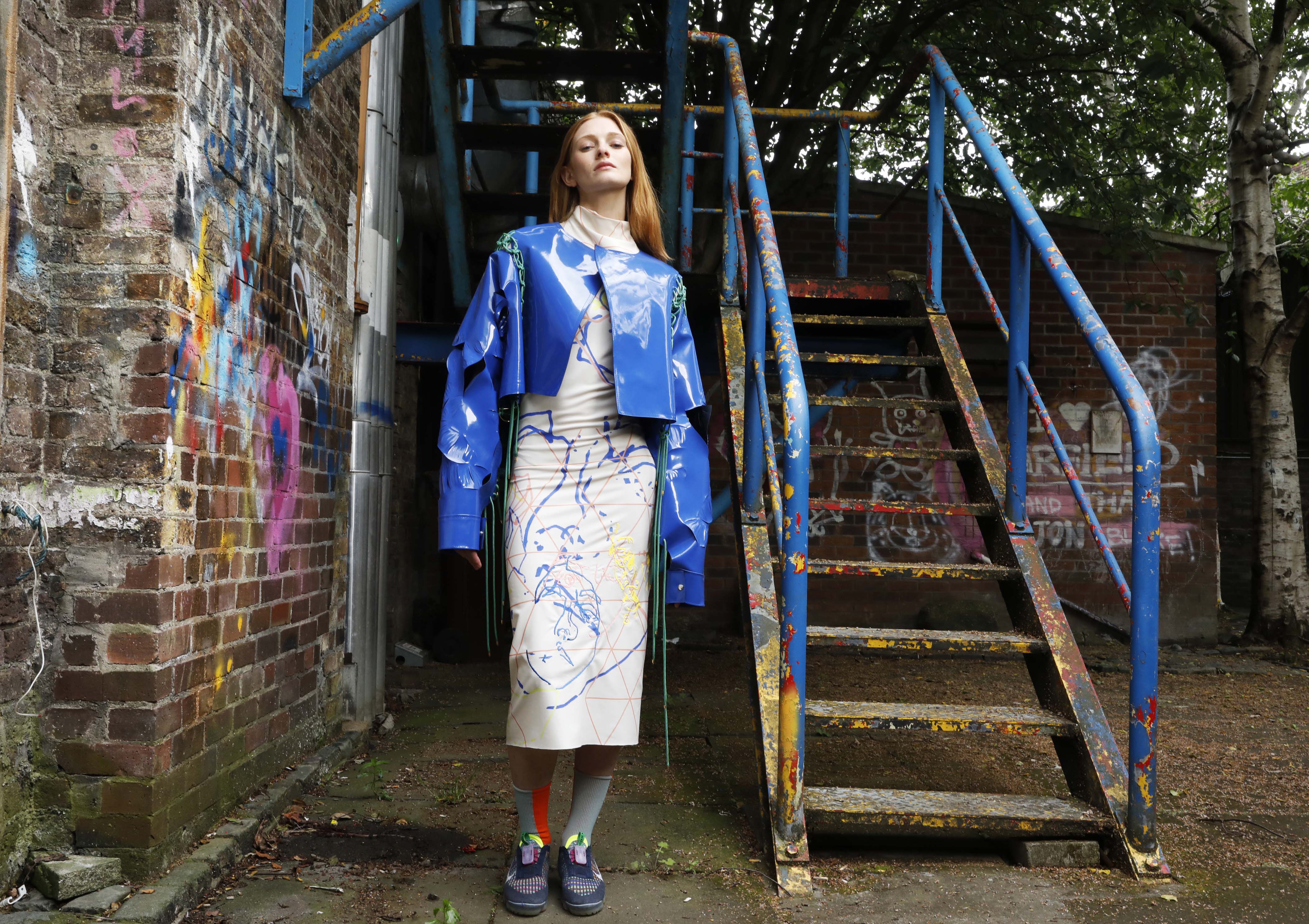 Sportswear elements are featured across Rebecca's designs, as well as gold links and macramé knotting techniques. The 'Pookie' collection gets progressively more abstract and delicate, further representing the progression of people's mental state over the course of the pandemic.
Commenting about the award, Acting Head of Design for Body and Environment, Bernie McCoy said: "Contemporary experience is characterised by considerable and unyielding change. NCAD's approach to teaching is one underpinned by a belief that creative practice supports society and individuals to understand the nature and effects of such change. Moreover, creative practice plays an important role in shaping the environments in which we live and the cultures we share. This ethos is encapsulated by this year's fashion graduates who, through their collections, have responded to the changing shape of the fashion industry by designing in a human-centred, empathic way. Their collections create connections through the re-evaluation of why, how, and what we choose to wear.
"I would like to thank Brown Thomas for its ongoing, sincere interest in, and generous support for, our fashion graduates by way of its Designer to Watch Bursary Award. It offers invaluable profile and a practical leg-up for our graduates at a pivotal moment in their nascent careers. I would like to extend particular congratulations the recipient of this year's Award, Rebecca McCabe, while I look forward to following closely the work of our entire graduating class, who have navigated the challenges of the past years with grace, maintaining dedication to their practice. Finally, I would encourage everyone to engage with this year's college-wide graduate showcase, NCAD Works 2022, which will take place across the NCAD campus from Wednesday, 8th – Tuesday, 14th June."
Shelly Corkery, Brown Thomas Arnotts Fashion Buying Director, said: "Brown Thomas is delighted to partner with the NCAD for the annual bursary prize award and to identify and support the promising design talent that is emerging. It is always so exciting to see the next generation of designers and the innovative and imaginative work they are creating."