NCAD Works 2021
NCAD graduate showcase 24th to 26th June 2021.
We are delighted to announce NCAD Works 2021, the digital platform and programme of events showcasing the work of our extraordinary graduates.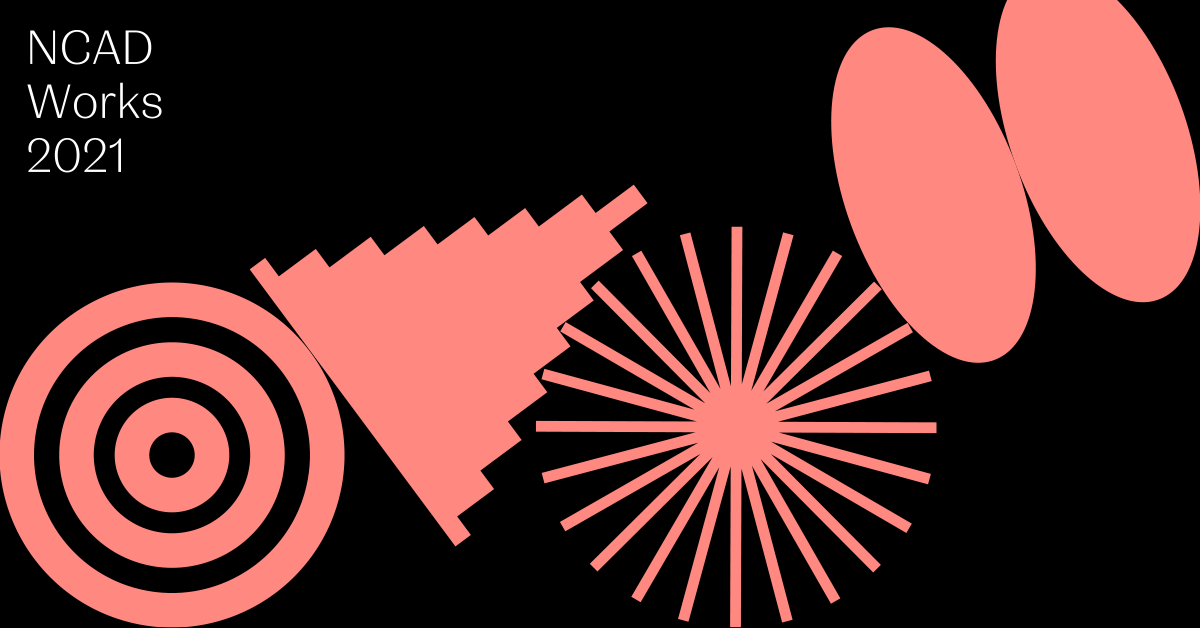 Download the programme for more details on the live projects, performances, events, pop-up's and talks taking place in the grounds of IMMA, at various locations around Dublin, and online from Thursday 24th to Saturday 26th June.
NCAD Works in the City

NCAD Works Talks
Booking will be required for the Talks series. You can reserve your place via NCAD social media or at the NCAD.Works digital platform.
Irish Times video feature to mark the launch of #NCADWorks2021
#NCADWorks2021
#BoldAndCurious
Follow NCAD
NCAD Twitter @NCAD_Dublin
NCAD Instagram @ncad_dublin
NCAD Facebook @NCAD.Dublin
Contact NCAD