GUDSKUL is coming to Ireland
Following their recent discussion on collectives as a form of practice at the Creative Futures Academy at National College of Art & Design webinar, GUDSKUL is coming to Ireland!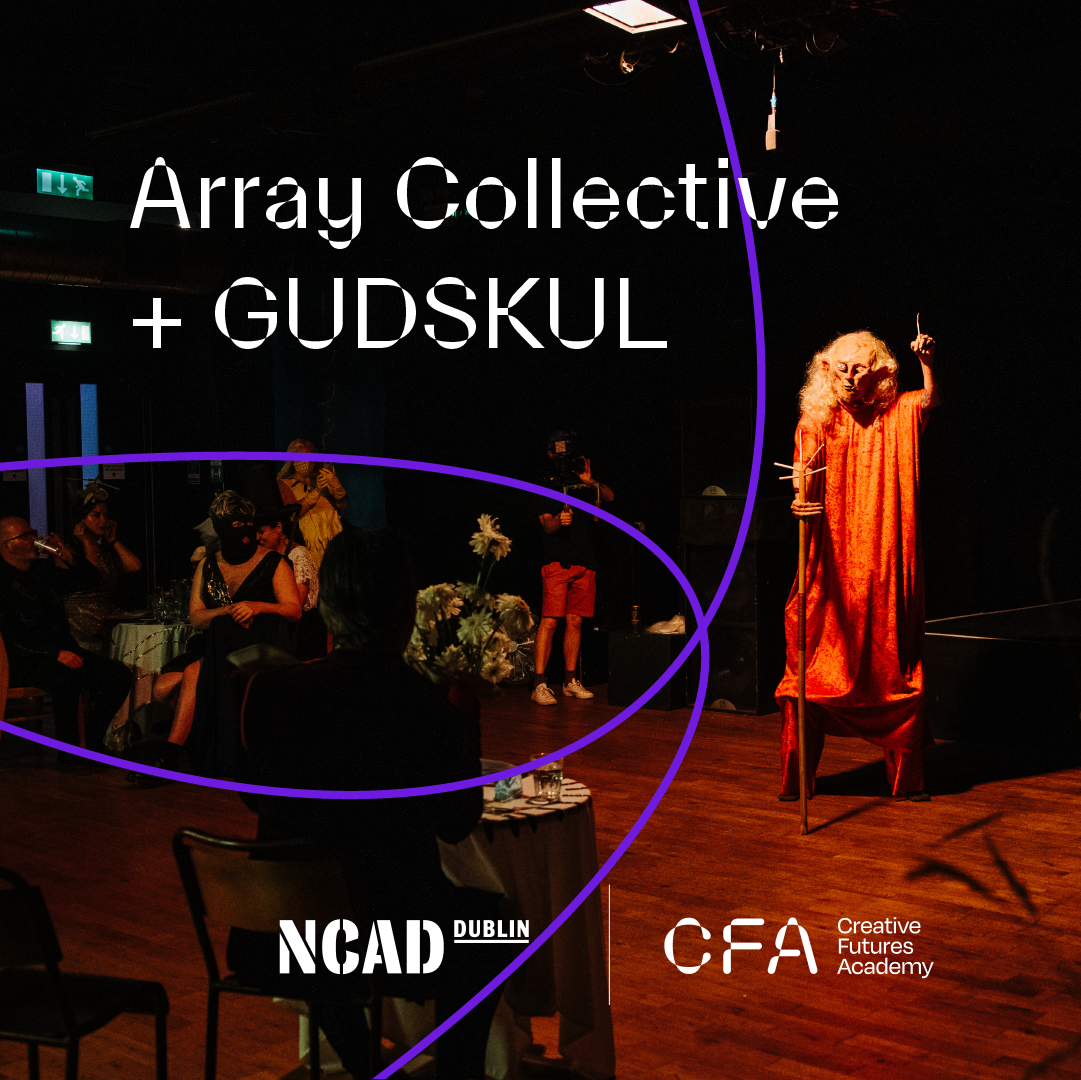 Thanks to the support of the British Council Northern Ireland, we are thrilled to announce that CFA will be hosting a forum with Array Collective, Gudskul Ekosistem (initiated by ruangrupa, Serrum, Grafis Huru Hara) and selected participants.

If you're currently working as a collective or have a history of collaborative practice and would like to participate in this event, we would love to hear from you. We are particularly interested in hearing from and inviting groups or representatives from the grassroots arts and communities sphere.

The event will focus on a series of group discussions centred around contemporary collective practice on the island of Ireland and the many issues facing this ecology.

To express your interest, register via Eventbrite or simply send an email to communications@creativefutures.ie stating the collective you work with and some information on your group's practice or working methodologies.
The event will take place in NCAD on Saturday 22nd April starting at 1pm for 2 1/2 hours with lunch provided for all participants.