Esther Urlus 16 mm Film Screening
Rotterdam based filmmaker Esther Urlus will screen a selection of her 16mm films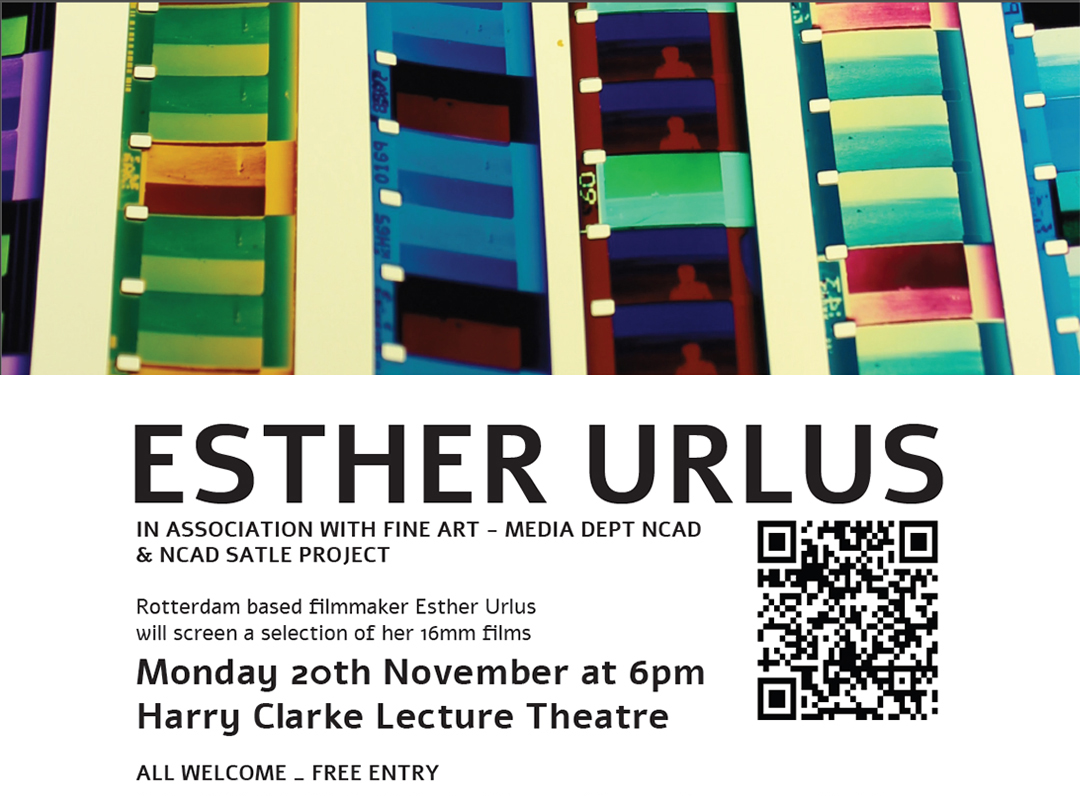 Monday 20th November at 6 pm.
Harry Clarke Lecture Theatre.
All are welcome. Free entry.
Esther URLUS (1966, the Netherlands) makes films, performances and installations on film. The DIY method is always present in her work. Urlus is co-founder and leader of the experimental WORM fimwerkplaats in Rotterdam. Her films have been screened at several festivals worldwide, including 25FPS Fesetival Zagreb, Ann Arbor Film Festival, Oberhausen International Short Film Festival, Sonic Arts, and International Film Festival Rotterdam.

The event is funded through SATL - 'Bold & Curious Teaching' enhancement projects and is an initiative of the Media Department, School of Fine Art, NCAD.