Book Launch and In Conversation Event
Memory and Intermediality in Artists' Moving Image by Sarah Durcan will be launched at the Douglas Hyde Gallery on Wednesday 10 February 2021, 6pm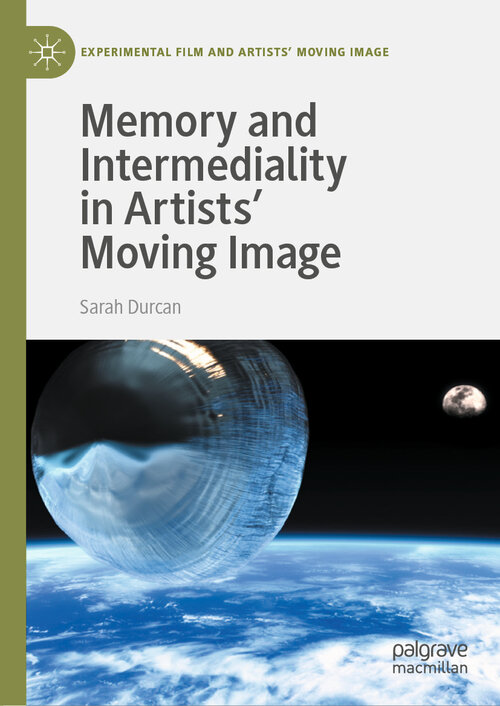 To celebrate the launch of her new book, Memory and Intermediality, Michael Hill joins Sarah Durcan to discuss the preoccupation with memory in contemporary artists' moving image installations. Situating their work in relation to the transformations of digitalization, the book presents installations by Stan Douglas, Steve McQueen, Jaki Irvine, James Richards, Elizabeth Price and others. With an emphasis on the aesthetics of hybrid combinations of analogue, film, video and the digital, this event will consider themes like 'documentary fiction', 'critical nostalgia' and 'database narrative' in artists' moving image, exploring how we remember through media and including images of the works discussed.
Memory and Intermediality in Artists' Moving Image begins by surveying the role of the moving image as a media of memory, drawing on the frameworks of memory culture and Gilles Deleuze's Bergsonian cinema in its theorization of the virtual force of memory in artists' moving image. Intermediality is defined as a dynamic and evolving set of relationships between media and their cultural associations. The currency of the term 'moving image' is examined in relation to previous histories of artists' film and video and the economy and distribution of moving image artworks. The following chapters identify five overlapping mnemonic modes based on individual artists' moving image practices: 'critical nostalgia', 'database narrative', 'the echo-chamber', 'documentary fiction' and 'mediatized memories'. Memory is shown to operate in relation to forgetting and the navigation of disavowed 'hauntings' of memory while the ethico-political dimension of memory becomes evident in the documentary fiction mode, where 'real fictions' contend with a 'post-truth' era of 'alternative facts'. This study marks a paradigmatic shift from film as the dominant media of memory to new forms of mediatized memory.
To mark the occasion, the book's author will be joined in conversation with Michael Hill, writer and Programme Curator at Temple Bar Gallery + Studios. The discussion will be live cast on the Douglas Hyde YouTube channel on Wednesday 10th of February from 6pm.
Sarah Durcan is an artist and writer. She is Programme Leader of the MFA Fine Art programme, National College of Art and Design, Dublin, and a contributor to Extended Temporalities (2016), Moving Image Review & Art Journal and Screening the Past. She holds a PhD in Film and Screen Media from Birkbeck, University of London (2018) and recently curated 'The Memory-Image' screening in collaboration with aemi at the IFI (2019).
More information: http://www.douglashydegallery.com/memory-and-intermediality