ART, MUSIC AND THE SONIC: Tues 5th November 5.30pm Harry Clarke Lecture Theatre, NCAD
the research institute at NCAD - interdisciplinary adventures for the visual arts: Semester 1 2013-14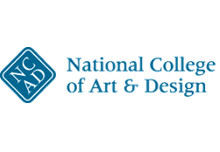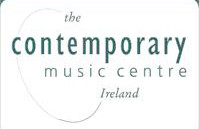 A series of lectures, symposia and screenings to explore the interface of visual art and a range of contemporary disciplines. A number of leading researchers report on the outcomes of their collaborative work and critically reflect on their 'interdisciplinary adventure'.
Tues 5th November 5.30pm Harry Clarke Lecture Theatre, NCAD
100 Thomas St, Dublin 8.
ART, MUSIC AND THE SONIC
A symposium organized in collaboration with the Contemporary Music Centre bringing together visual artists, composers, and musicians to explore the interface of film and musical composition. The symposium will take the form of a number of short screening of recent work in sound and image together with presentations from the panel designed to set up the discussion about models of good practice to guide collaboration between musicians and image makers.
Contributors
• Trish McAdam, film maker and contributor to the Fractal Music- Film project, screens her short film Rough Time and discusses her collaboration with the composer Trevor Knight and dancer Goyhie Zaitsu (http://www.trishmcadam.com/roughtime.html)
• Paul Moore, Professor of Video Art at Magee College, UU Derry and contributor to The River Still Sings together with, Frank Lyons, Head of the School of Music, University of Ulster, composer of the multimedia performance piece The River Still Sings, screen a short excerpt from a recorded performance (with the Fidelio Trio) and discuss their collaboration (http://cmcireland.wordpress.com/2013/06/13/the-river-still-sings/)
• Desmond Bell, film maker, Professor at NCAD and director The Last Storyteller, screens a short excerpt from the film which employs the music of Deirdre McKay and discusses the challenge of working on creative documentary film with contemporary Irish music.
Introduced and moderated by Evonne Ferguson, Director of the Contemporary Music Centre, Dublin