Art and Digital Culture - A Crit with John Gerrard
NCAD and CFA in partnership with BETA Festival Dublin offers an opportunity for young and emerging artists
Do you create art work exploring aspects of digital culture or technology? Do you have a project which is complete (or nearing completion) for which you would like feedback? Would you like to share your views of current work by other artists in a 'crit'?
Artist John Gerrard will lead a closed crit for 5-6 emerging artists as part of the 2023 BETA Festival Dublin in partnership with the Creative Futures Academy / NCAD.
The event is open to emerging artists exploring any aspect of digital culture and/or technology including algorithmic art, facial recognition technologies, deep learning and generative AI, video games, social media, screen culture, VR, 'deep fakes', online social lives and relationships, etc. Projects which address the values of BETA Festival Dublin (see here) are strongly encouraged.
Participants in the crit will make short presentations about a current or recent project, and engage in a discussion with the other participants led by John Gerrard.
The crit will take place in the Digital Hub, Dublin 8 from 2-5pm on Friday 3rd November. This opportunity is open to emergent artists (final year BA students, postgraduate students and new practitioners within 5 years of finishing study).
How to Apply
To apply to take part, please write 100-200 words describing your practice and background, and 100-200 words describing the project that you wish to present in the Crit. Links to other projects or a personal website are welcome but downloads of large files are not invited. This outline should be sent by email to communications@creativefutures.ie by 5pm on 20th October. It will be reviewed, and participants invited by 23rd October. On the day, participants will be expected to show their work as a presentation on a screen. Complex 'on site ' installations cannot be accommodated.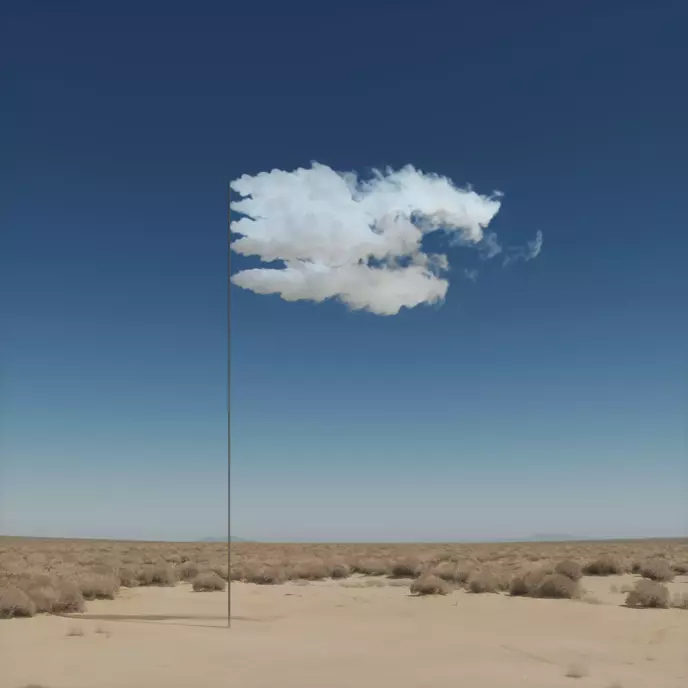 John Gerrard, Surrender (Flag) 2023

John Gerrard (b. Tipperary. Ireland 1974) is widely regarded as a key figure in the development of simulation within contemporary art. Deceptively looking like film or video, his works are virtual worlds, made using real-time computer graphics, a technology developed by the military and now used extensively in the gaming industry.
Recent exhibitions include Surrender (Flag) at Hayward Gallery, London, Leaf Work at Sydney Biennial, Corn Work at Galway International Arts Festival, travelling to Gwangju Biennial. X. laevis at Okayama Art Summit, Japan, Western Flag at Museo Thyssen Bornemisza, Madrid, Solar Reserve, LACMA, LA, USA, Western Flag, Somerset House with Channel 4, London, England, Power. Play, Ullens Centre for Contemporary Art, Beijing, China, Infinite Freedom Exercise, Pinakothek der Moderne, Munich, Germany, Solar Reserve, Lincoln Center in Association with the Public Art Fund, New York NY, Exercise, Borusan Contemporary, Istanbul, Turkey, Pulp Press (Kistefos), Kistefos Museet, Jevnaker, Norway, Exercise (Djibouti), Modern Art Oxford, Oxford, England.
Gerrard's work is in the collections of Tate, London; MoMA, New York; SFMOMA, San Francisco; LACMA, Los Angeles; Hirshhorn Museum and Sculpture Garden, Washington; Kistefos Collection, Norway; IMMA, Dublin; Borusan Contemporary, Istanbul, M+, Hong Kong.
John Gerrard completed Core Studies at The National College of Art and Design, Dublin in 1993 and received a BFA from Oxford University in 1997 and an MFA from the School of the Art Institute of Chicago in 2000. He lives and works in Dublin, Ireland and Vienna, Austria. He is represented by Pace Gallery globally.

https://www.pacegallery.com/artists/john-gerrard/
http://www.johngerrard.net/