1913 Dublin Lockout Access Programme
Minister Jimmy Deenihan, TD, Minister for Arts, Heritage and the Gaeltacht launches Dublin 1913 Lockout primary school access project at NCAD.
Over 160 primary school children from 7 schools in Dublin 8 participated in this year's primary school access project entitled the 1913 Dublin Lockout.
Inspired by the 1913 Tapestry Project second year art and design education students devised an innovative art and design scheme that was relevant to the primary school Visual Art Curriculum, exploring and investigating aspects of the social history from this time. The primary school access project has been developed as a module within the BA (Hons) Art and Design Education Degree and every year students develop a project that introduces primary school children to the NCAD through participation in issue based art and design projects. Minister Deenihan praised the children's artistic endeavours and spoke about the importance of programmes such as this that foster positive links between primary school children and higher-education in art and design.
The NCAD's primary school access project aims to introduce young children from our community to the NCAD and the inherent possibilities in art and design as options for life. This is part of an overall Access and Outreach Programme that engages with 15 primary schools, 26 post primary schools in Dublin. Since it's inception over 3,000 primary school children have visited the NCAD.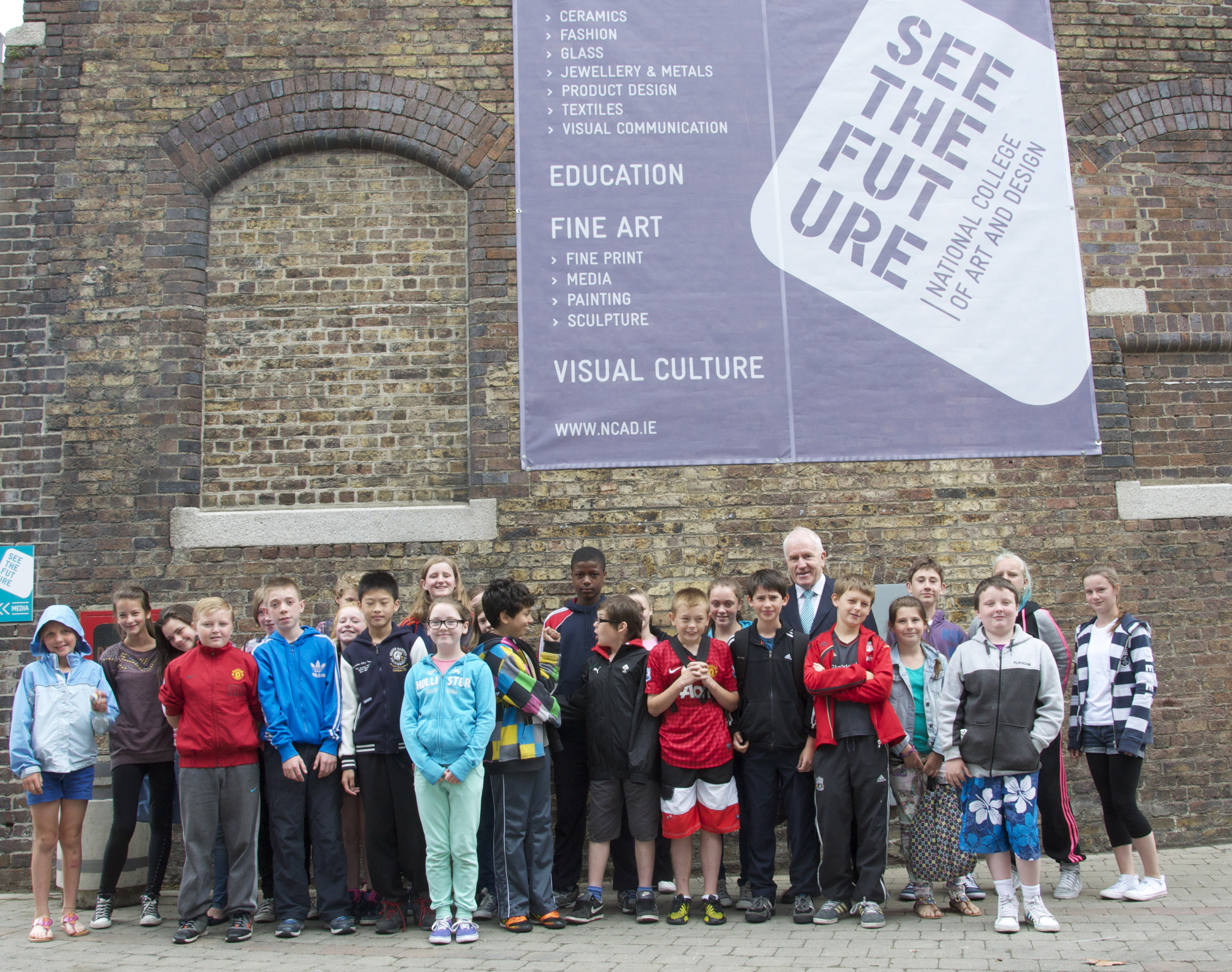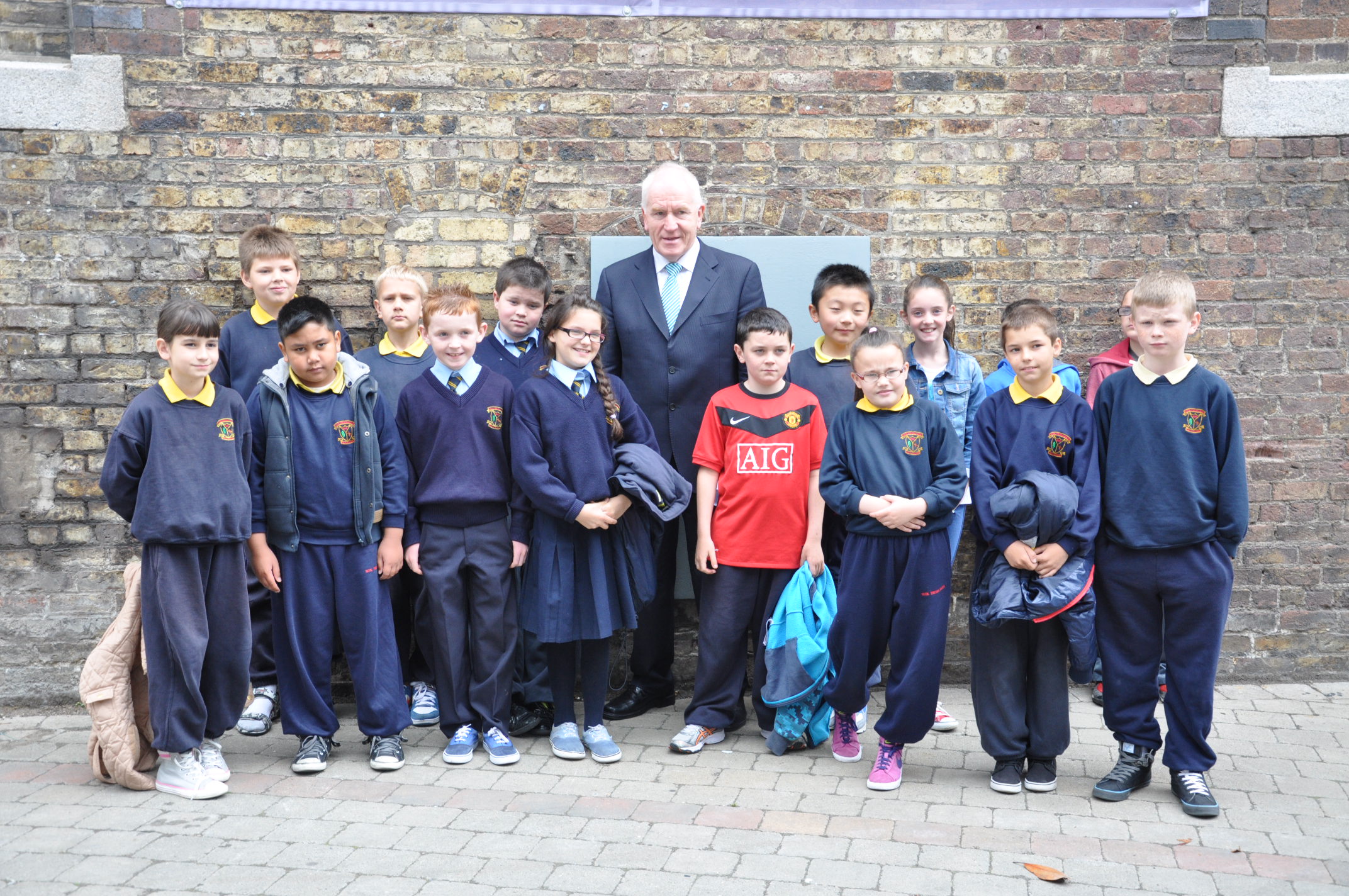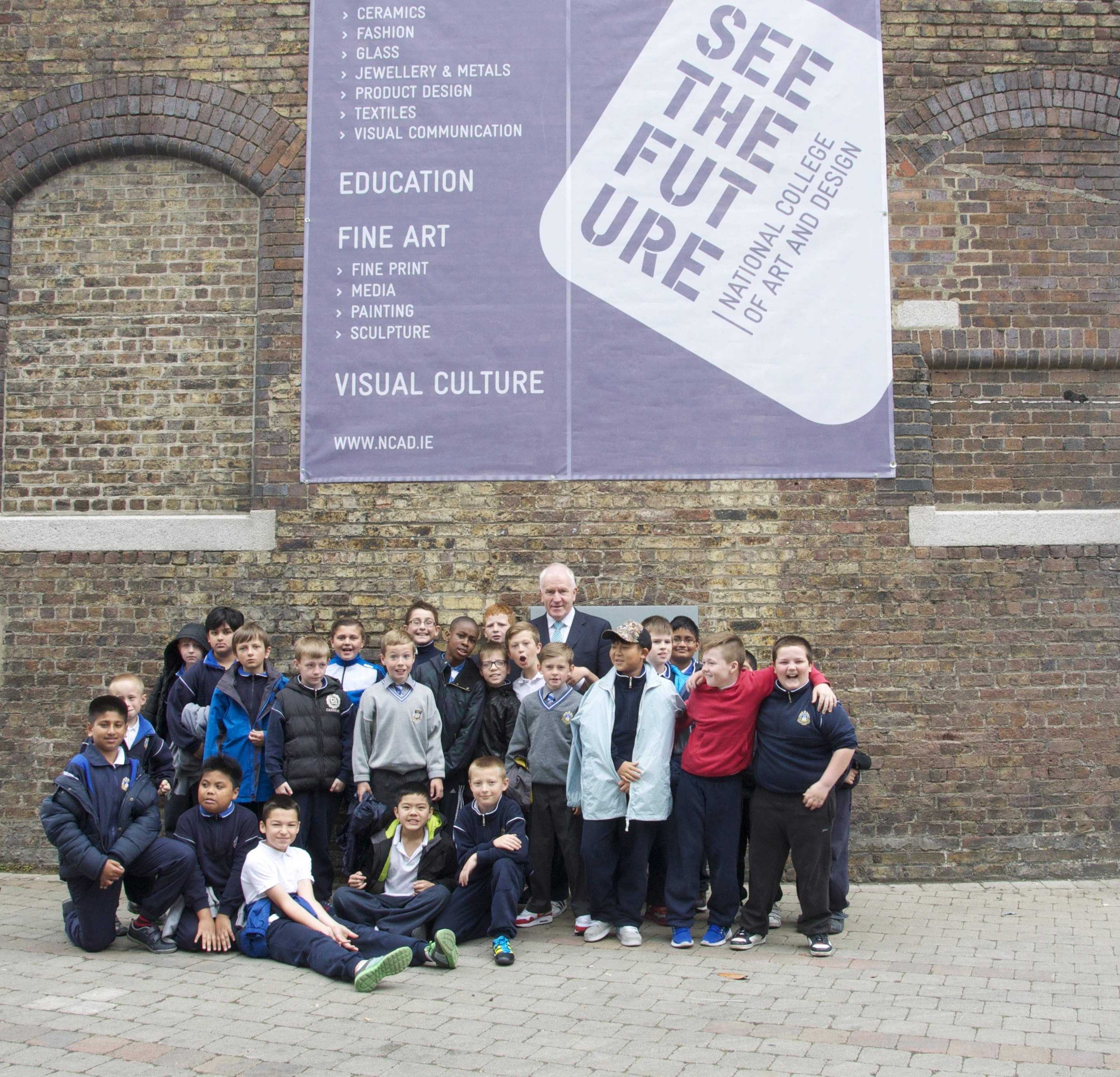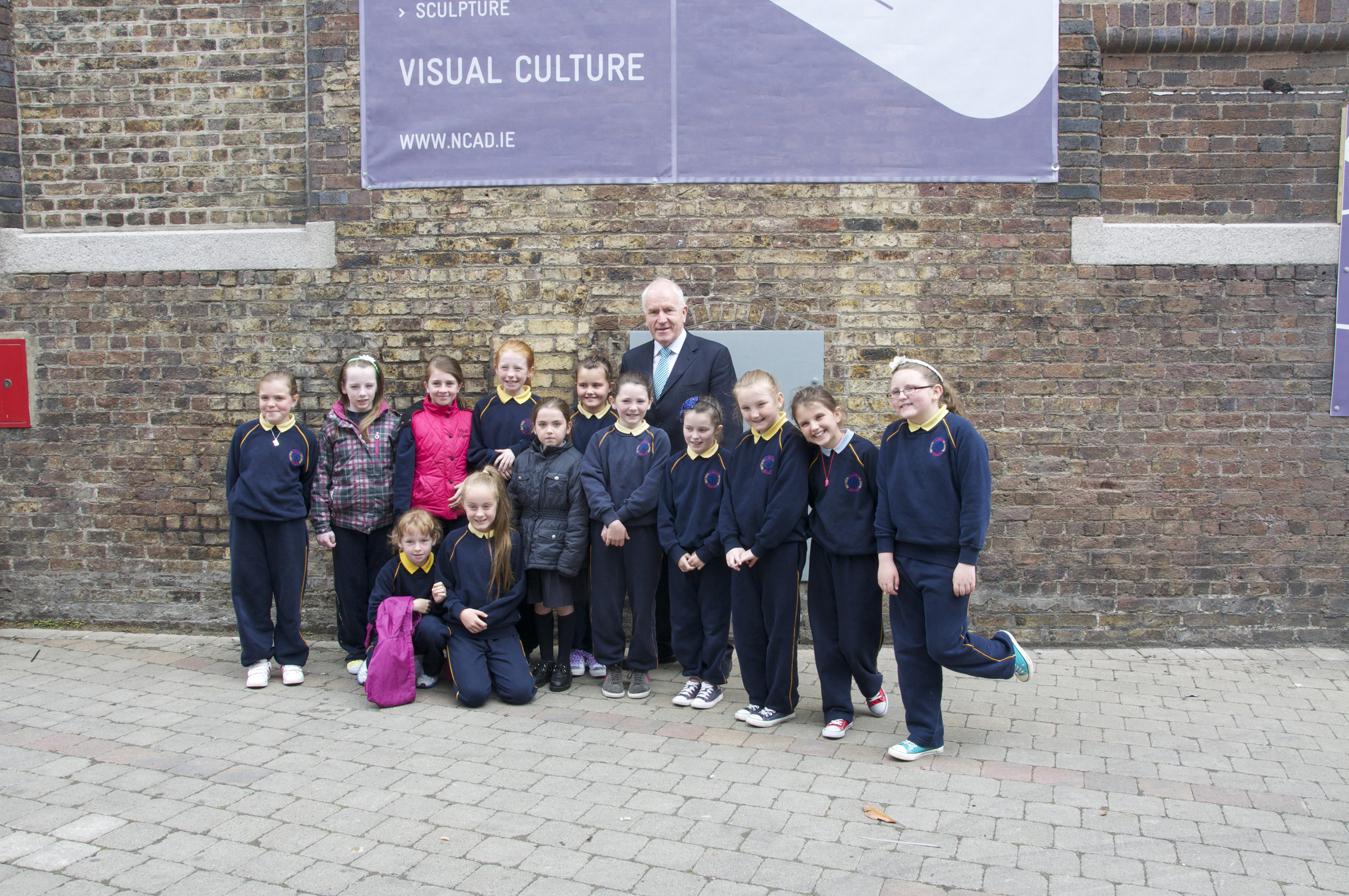 The following schools took part in the programme:
Presentation Primary School, Warrenmount, Dublin 8
Sancta Maria CBS, Synge St, Dublin 8
Scoil na mBrather, Frances Street, Dublin 8
St Brigid's N.S., The Coombe, Dublin 8
St Catherine's N.S., Cook Street, Dublin 8
St Audoen's N.S., Cook Street, Dublin 8
Scoil Treasa Naofa, Petrie Road, Dublin 8