NEU-GEN 2017: Towards Both the Parts
An exhibition of new works by recent graduates of the NCAD: Cillian Finnerty, Áine McBride, Jules Michael, Denis Mortell, Sven Sandberg, Saoirse Wall
Friday, 9th June - Monday, 31st July 2017
EXHIBITION Opening View : Friday, 9 June 2017, 5pm. All welcome.
EXHIBITION continues : Friday 9 June — 31 July 2017
NCAD Gallery opening times: 10 — 18 June 2017
Weekdays: 10am to 8pm
Weekends: 10am to 5pm
NCAD Gallery opening times: 19 June — 31 July 2017
Weekdays only: 1pm to 5pm

The National College of Art and Design Gallery (NCAD Gallery) is pleased to present the exhibition, NEU-GEN 2017: Towards Both the Parts, featuring six artists, Cillian Finnerty, Áine McBride, Jules Michael, Denis Mortell, Sven Sandberg and Saoirse Wall - all of whom graduated from the National College of Art and Design's bachelor or master degree programmes between the years 2014-2016.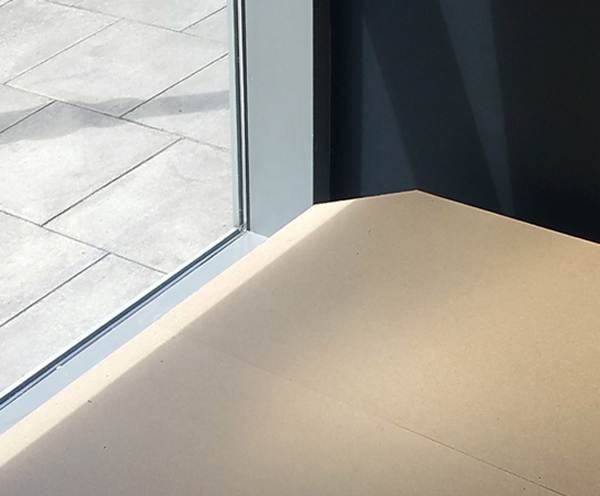 Photo: Install image NEU-GEN 2017:Towards Both the Parts, © NCAD Gallery 2017.
Artist Biographies
Cillian Finnerty (b. 1993) is an artist based in Dublin, and whose work deals primarily with object modalities and their backdrops. He works mostly across sculpture, installation, video and text. He graduated in 2016 from the National College of Art and Design. Recent exhibitions include Very Good Waves Now, Catalyst Arts, Belfast. www.cillianfinnerty.info
Áine McBride is a visual artist currently based in Dublin. Her work produces sculptural elements and photographs. She has recently completed a body of siteresponsive work made for the Arts Building in Trinity, as part of a Douglas Hyde off-site project curated by Michael Hill. She will show work as part of an upcoming group show in the Kerlin Gallery in July. McBride graduated with a BA in Fine Art Sculpture and Visual Culture in 2016 (NCAD) and with a BEng in Structural Engineering in 2010 (DIT). https://www.instagram.com/a_bridge_/
Jules Michael is an artist based in Co. Carlow. She has a background in community arts facilitation with older people in healthcare settings. Jules returned to full-time education in 2009, graduating with a First Class B.A. (Hons) from the Wexford School of Art and Design, followed by an MFA from the National College of Art and Design in 2015. Recent exhibitions include her first solo "Nimmo's Pier" (2017), Pallas Project/Studios, Dublin 8 and involvement in "The Possibilities of Place" (group), VISUAL, Carlow (2016), the RDS Art Awards (2014) and Eigse Open Submission (2012). Jules is a recipient of the Wexford Arts Centre Student of the Year Award (2012), Carlow County Council arts Act Grant (2015, 2016, 2017) and is a member of 9 Stones Artists. She has recently been accepted onto the Artists in Prisons Panel. Her studio is alongside where she lives in rural County Carlow. www.julesmichael.com/
Denis Mortell is a Dublin-based commercial photographer for over thirty years. He studied Psychology and Philosophy at University College Cork, History of Art at University College Dublin and, in 2014, completed a Master's Degree in Art in the Contemporary World at the National College of Art and Design, Dublin. As part of his NCAD Master's Degree, in 2015 he exhibited the photographic series, "Stations of Indifference" at the Irish Architectural Archive, Dublin. His photographic influences are the Düsseldorf School of Bernd and Hilla Becher, as well as the work of American photographers such as Stephen Shore, Irving Penn and Ed Ruscha. www.denismortellphotography.ie/
Sven Sandberg (b. 1983, Albion, California) is an artist based in Spain and Ireland. He completed his masters degree in Fine Art at the National College of Art and Design, Dublin in 2016. Sandberg has exhibited in the United States and Ireland, including the 2016 RDS Visual Art Awards exhibition, where he was a joint recipient of the R.C. Lewis-Crosby Award. His paintings are in public and private collections in the United States and Ireland. http://svensandberg.com/
Saoirse Wall is an artist based in Mayo who works across video, performance, and sound. Her work engages with the body, the gaze, and online fetish and caregiving communities; it is informed by gut feelings, sensory impressions, and bodily responses. She received a BA in Fine Art Media in the National College of Art and Design, Dublin in 2014. Previous exhibitions include 'Fools' Bells Fall', Hotel Maria Kapel, Netherlands; 'Knowledge and other myths', Platform Arts, Belfast; 'Learning From Georges', Fokidos, Athens, Greece; Hennessy Portrait Prize Exhibition, National Gallery of Ireland, Dublin; and Tulca Festival of Visual Arts, Galway. Her work is held in the National Gallery of Ireland Collection. http://saoirsewall.com/
Curator Anne Kelly NCAD Gallery
NEU-GEN 2017:Towards Both the Parts at the NCAD Gallery is kindly sponsored by Moston Construction Ltd and Colourtrend.


NCAD Gallery Contact :: Anne Kelly Programme Curator gallery@staff.ncad.ie
National College of Art and Design, 100 Thomas St., Dublin D08 K521, Ireland.
facebook.com/NCADGallery| twitter.com/NCAD_Gallery| instagram.com/ncad_gallery