The NCAD Gallery partners with Dublin Fringe Festival 2017 to present 'Not At Home' by THEATREclub
The NCAD Gallery partners with Dublin Fringe Festival 2017 to present 'Not At Home' by THEATREclub
'Not At Home' by THEATREclub at the NCAD Gallery for Dublin Fringe Festival 2017
Thursday, 14th September - Sunday, 17th September 2017
The NCAD Gallery is delighted to be announced as a festival partner for DUBLIN FRINGE FESTIVAL 2017. As part of the 2017 Festival programme, the NCAD Gallery hosts Not At Home by THEATREclub, scheduled for public audiences on the September dates of Thursday 14th & Friday 15th, 5pm – 9pm and Saturday 16th & Sunday 17th at 12pm – 6pm. Please read further below to find out more and check back here soon for updates. Thank you.


Not At Home by THEATREclub
Between January 1980 and December 2014, at least 163,514 women and girls travelled from the Republic of Ireland to access safe abortion services in another country. Not At Home is an archive of testimony of women who have made this journey. From these texts, THEATREclub creates a durational art piece scheduled for public viewing toward the second weekend of the Dublin Fringe Festival, 14th - 17th September 2017. The piece is co-authored by Emma Fraser (Twelfth Night, HEROIN, The Game, Nine Crows and Not Another Agency) and Grace Dyas (The Game, HEROIN, The Trailblazery & RTE's We Need to Talk About Ireland). The piece is grounded in the artistic intention to attempt to collect, represent and make visible every story, every experience of those 163,514 women.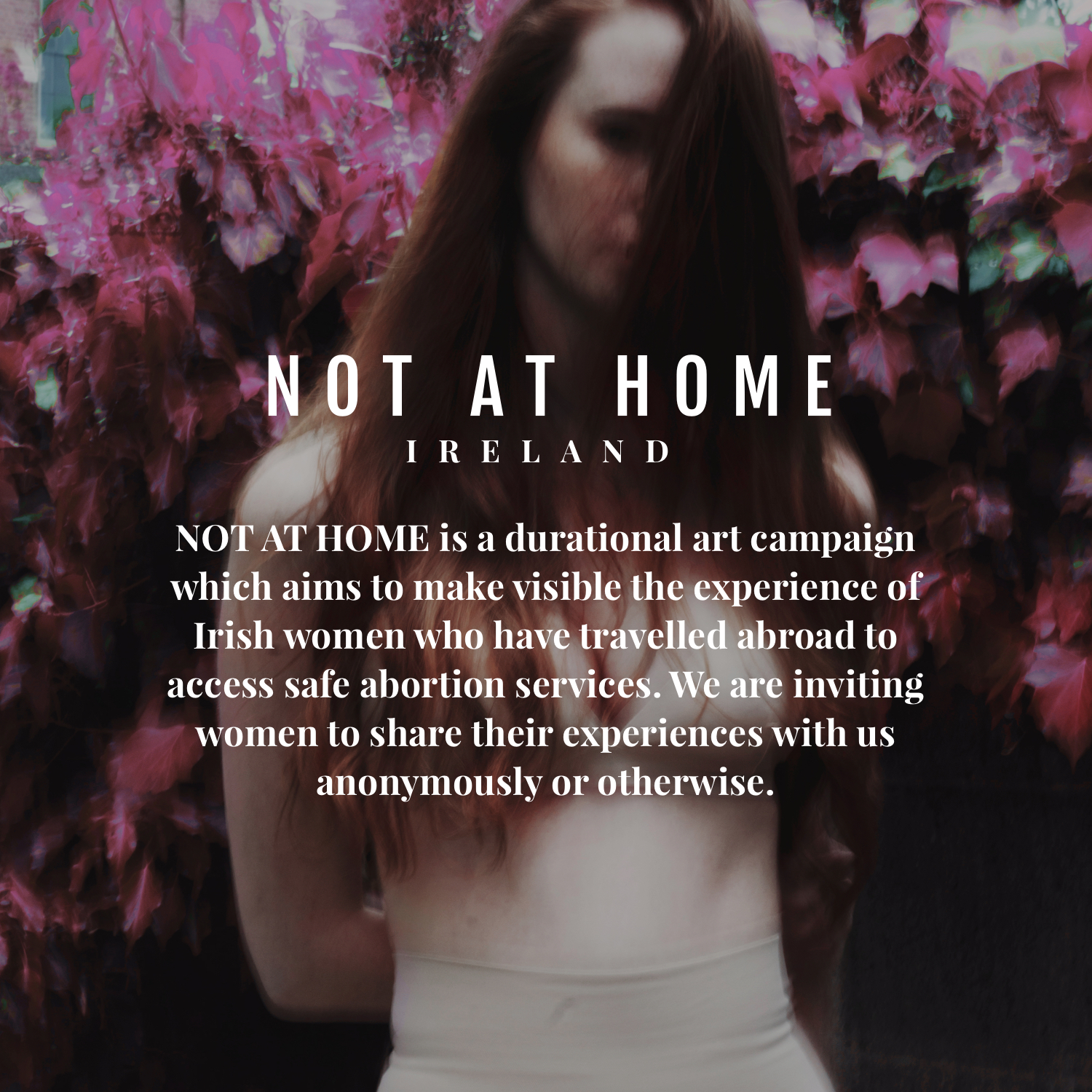 THEATREclub was founded in 2008 by Shane Byrne, Doireann Coady and Grace Dyas. THEATREclub are Shane Byrne, Doireann Coady, Gemma Collins, Grace Dyas, Barry O'Connor and Eoin Winning. Please find out more about Not At Home here and THEATREclub here. Find the programme for DUBLIN FRINGE FESTIVAL 2017 here.
Anne Kelly NCAD Gallery Curator contact: gallery@staff.ncad.ie
National College of Art & Design, 100 Thomas Street, Dublin, D08 K521, Ireland.
facebook.com/NCADGallery| twitter.com/NCAD_Gallery| instagram.com/ncad_gallery