NCAD Gallery presents Incubation Residency 2017 awardee Sonia Shiel for Dublin Gallery Weekend.
NCAD Gallery presents Incubation Residency 2017 awardee Sonia Shiel for Dublin Gallery Weekend.
The NCAD Gallery is open on Dublin Gallery Weekend 2017, 24 November 2017.
Friday, 24th November - Friday, 24th November 2017
The NCAD Gallery is delighted to present the outcome of the inaugural NCAD Gallery Incubation Residency 2017 with an installation of the audio work, 'Rectangle Squared' by artist Sonia Shiel, on view Friday 24 November 2017, 5pm - 9pm on the occasion of Dublin Gallery Weekend 2017. Copies of the new publication, 'Rectangle Squared', written by Shiel will be available at the Gallery on the evening.
Gemma Tipton, in Frieze Magazine, writes: 'Sonia Shiel's 'Rectangle Squared' at Cork's Crawford Gallery (8 September – 20 October 2017) successfully blended her skill as a painter and her fascination with performance. It was also an intriguing foray into ideas of constructed realities, be they within an artwork and gallery, or those we invent to make life more exciting, manageable, bearable (take your pick). Alluding also to today's mania with fake news and wilful blindness, there was a great deal to interest and a lot to love, so it's great to see the NCAD gallery celebrate DGW with a short showcase of Shiel's work. Shiel spent a month, earlier this year, as the first recipient of the National College of Art and Design's Incubation Residency and, as a great deal of the Crawford show was hatched there, this is a sort of a homecoming. The gallery will be showing part of the set for Shiel's play Rectangle Squared (2017)'.
Webpage accessed 21.11.2017: https://frieze.com/article/critics-guide-dublin-1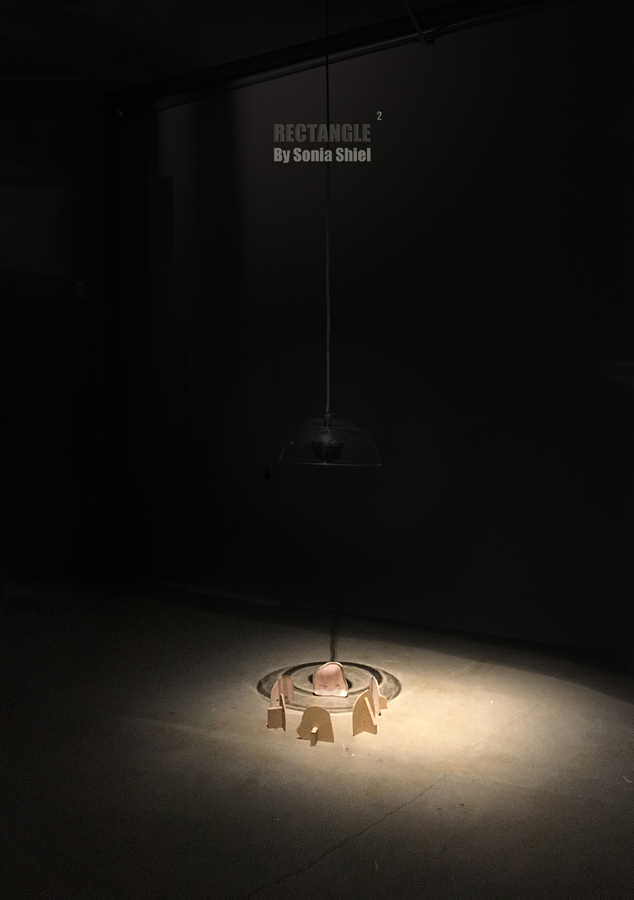 IMAGE CREDIT:
Rectangle Squared, 2017, Sonia Shiel
Installation shots, The Crawford Gallery, Cork, 2017. Courtesy © the artist.
Please find further project information here www.ncad.ie/gallery-event/view/ncadgalleryresidency2017
About Dublin Gallery Weekend
The aim of Dublin Gallery Weekend is to promote visual arts positioned in Dublin and to develop new audiences. Through our Gallery programme we continue to build momentum through exhibiting, facilitating and promoting artists and designgers professional practices' on an annual basis. The Dublin Gallery Weekend is now in its third year and will include more gallery participation than ever before. Last year, the event saw more than 30,000 visitors to Dublin galleries and museums over the event weekend. It generated a large amount of press and we are looking forward to help event development further through our participation in 2017.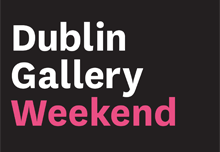 Dublin Gallery Weekend 2017
Thursday 23 rd – Sunday 26 th November 2017
Join us this November for the third edition of Dublin Gallery Weekend. This city wide event is a collaboration between almost 40 art galleries and museums across the city, who have joined together to present a specially programmed series of free public events such as talks, concerts, tours, workshops and more, alongside their exciting exhibitions and projects by a diverse range of artists. Dublin Gallery Weekend invites visitors to come and experience something new, and to discover art in galleries of all types ranging from the biggest modern art museums in the country to the smallest, tucked away experimental art spaces. Access the Dublin Gallery Weekend programme will be available via www.dublingalleryweekend.ie or through the printed map which will be available in various locations across the city.
Participating galleries include the Irish Museum of Modern Art, Dublin City Gallery the Hugh Lane, the Project Arts Centre, the Kerlin Gallery, Kevin Kavanagh Gallery, the NCAD Gallery, The Lab Gallery, Artbox, The Library Project, The Royal Hibernian Academy and many more.
Anne Kelly Programme Curator NCAD Gallery contact: gallery@staff.ncad.ie
National College of Art & Design, 100 Thomas Street, Dublin, D08 K521, Ireland.
facebook.com/NCADGallery twitter.com/NCAD_Gallery instagram.com/ncad_gallery