Culture Night 2016 Meet the Artists! Hannah Fitz and Daniel Tuomey.
NCAD Gallery is open for Culture Night 2016, Friday 16th September, 5pm-9pm. All welcome.
Friday, 16th September -
NCAD Gallery is open for Culture Night 2016, Friday 16th September, 5pm-9pm. All welcome.
Meet the Artists! Join us at the NCAD Gallery for Culture Night 2016 to view the current exhibition, Bored With a Hole, and meet the artists Hannah Fitz and Daniel Tuomey. We will also be screening clips of films chosen by the artists! Jean Cocteau's 'Blood of the Poet' (1932), Robert Wiene's 'The Cabinet of Dr. Caligari' (1920), Buster Keaton's 'One Week' and 'The Electric House'. Please read below for the exhibition announcement text.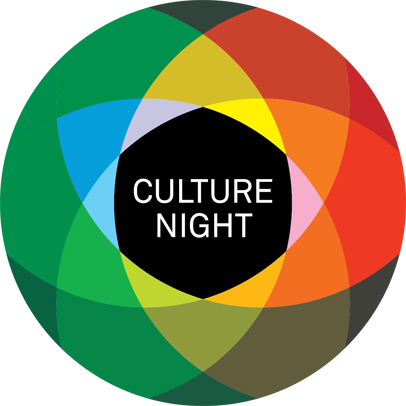 ----------------------------------------
Bored with a Hole
Hannah Fitz | Daniel Tuomey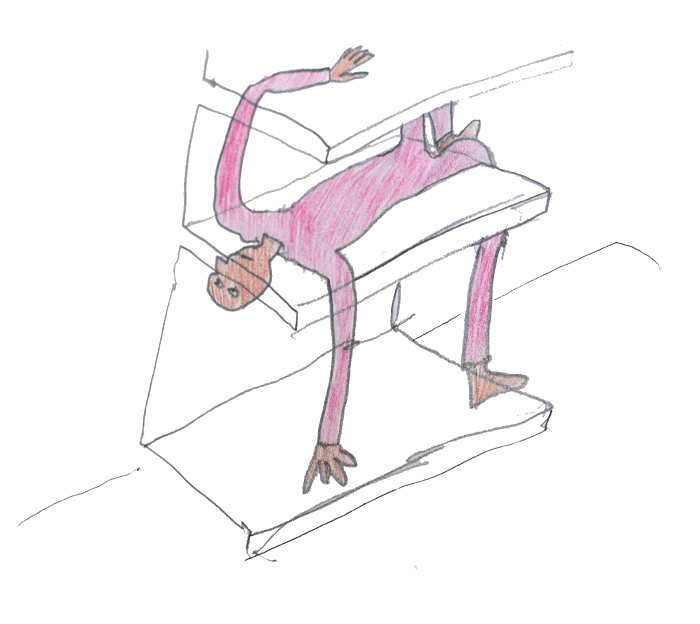 Image: Daniel Tuomey, Untitled, coloured pencils on paper, 21cm x 20cm, 2016.

The NCAD Gallery presents Bored With a Hole, a two person exhibition of work by visual artists Hannah Fitz and Daniel Tuomey. Fitz and Tuomey graduated from NCAD in 2012 as part of a supportive network of emerging Irish artists, cemented by their shared involvement with the artist-run initiative Basic Space. They have remained confidants and engage in a continuous dialogue on many points of convergence in their practices. This is the first realisation of their collaboration in a full-scale exhibition featuring newly conceived sculptural, video and performance works.
Bored with a Hole gives space to the shared fascinations that drive the artists' divergent practices and their ongoing conversation. Both Fitz and Tuomey take the failures and losses of representation as their subject matter. Fragmented objects, voices and positions are deployed, proposing new outlines for embodied viewership. These failures and losses materialise in many forms throughout the exhibition as the works focus on negative spaces, half-formed or inarticulable memories, cropped or broken scenes.
Artist Biographies
Daniel Tuomey (b.1989) is a visual artist from Dublin currently based in Rotterdam, Netherlands. In his practice, he appropriates a range of disciplines from writing to furniture design to make figurative sculptures drawn from the discourses, structures and prostheses that define the human body. Since graduating from NCAD in 2012 Tuomey has been the recipient of the Talbot Gallery and Studios Most Promising Graduate Award, spent three years as a Director of the artist-run initiative Basic Space, and shown in many Irish and international exhibitions. Recent exhibitions and projects include 'Priorities: the Talkshow', Rotterdam, May 2016; 'Pointers for the New Millennium', Rotterdam, April 2016; 'Foaming at the Mouth', Amsterdam, July 2015; Overstock, Dublin, May 2015; 'Amid the Deepening Shades', Howth, November 2014. Collaborative projects have included The Postpeople, an improvisatory sculptural grunge band with Tracy Hanna and Connie Butler, and Tuomey Williams & Watt, a design collective with Tanad Williams and Tom Watt. Tuomey is currently based in Rotterdam where he is a participant in the Piet Zwart Institute MFA programme.
Hannah Fitz (b.1989) is a visual artist currently based in Dublin. She works with sculpture and video in series. Fitz is a current resident project member of the Temple Bar Gallery + Studios. In October 2016, she moves to Frankfurt to study under Peter Fischli at the prestigious Stäedelschule. In 2015, Fitz was selected to take part in Sommerakademie im Zentrum Paul Klee, curated by Hassan Khan. Recent exhibitions include 'Some Kind Of Real' with artists Kevin Cosgrove and Neil Carroll for The Dock Gallery, Leitrim in July, 2016, 'In Light of the Lamp' for the Douglas Hyde's offsite program Gallery 3, 2016; 'Doggie Eyed Stare' Studio Preview at Temple Bar Gallery + Studios, February 2016 and 'In Portence' at Block T, March 2015. Fitz studied at the National College of Art and Design, Dublin where she graduated from Fine Art Sculpture in 2012.
------------------------------------------------------------------------
Bored With a Hole exhibition is commissioned by the NCAD Gallery. Hannah Fitz video/audio, 'I just want to run into you' audio performed by Isadora Epstein, video performance thanks to Stephane Hanly and Aine Mc Bride. Special thanks to the Fine Art Sculpture Department staff at the National College of Art and Design, Dublin, for their support during the artists' production of work for exhibition.
Exhibition continues Friday 16th September – Wednesday 26th October 2016.
Gallery opening hours 1pm-5pm, Monday - Friday.
Anne Kelly Curator. NCAD Gallery 100 Thomas Street, Dublin, D08 K521, Ireland.
Contact: +353 (0)1 636 4390 | gallery@staff.ncad.ie
facebook.com/NCADGallery| twitter.com/NCAD_Gallery| instagram.com/ncad_gallery #ncadgallery