In the Age of Conscious Makers
The NCAD Gallery presents a responsive exhibition of contemporary art and design aligned with geological research specimens..
Friday, 1st November - Monday, 6th January 2020
Exhibition opening reception: Friday 1 November 2019, 18:00 — 20:00
Exhibition: Mon 4 Nov 2019 — Monday 6 Jan 2020, Monday — Friday, 11:00 — 18:00


In the Age of Conscious Makers is a group exhibition featuring works of contemporary art and design aligned with research specimens on loan from the Trinity Geological Museum collection, Geology Department, TCD. Exhibiting practitioners include: Bassam Al-Sabah, Felicity Clear, Niamh Coyle, Elements of Action, Sonja Landweer, Isabel Loughran, Ruth E Lyons, Fergus Martin, Fiona McDonald, Jennifer Mehigan, Helen O'Connell, Nuala O'Donovan, Cóilín Ó Dubhghaill, Niamh O'Malley, Izzy O'Reilly, Michael Ray and Vivienne Roche.

In the Age of Conscious Makers draws attention to material use and processes of making in contemporary visual arts practice. The exhibition primarily gives form to ceramics, fashion design, glass-making, contemporary art, architectural interior and textile design disciplines; supplemented with research work undertaken by the NCAD Textile Surface Design and Medical Device Design departments in collaborative cross-disciplinary teams spanning Textile Surface Design, Product, Fashion, Graphics, and Jewellery & Objects.
In the Age of Conscious Makers
is conceived as a materially responsive exhibition to coincide with the second iteration of the
NCAD Ireland Glass Biennale
(IGB) 2019 exhibition (Coach House Gallery, Dublin Castle, 24 Oct 2019 - 7 January 2020), and is curated by Anne Kelly, NCAD Programme Curator, for the National College of Art and Design, Dublin.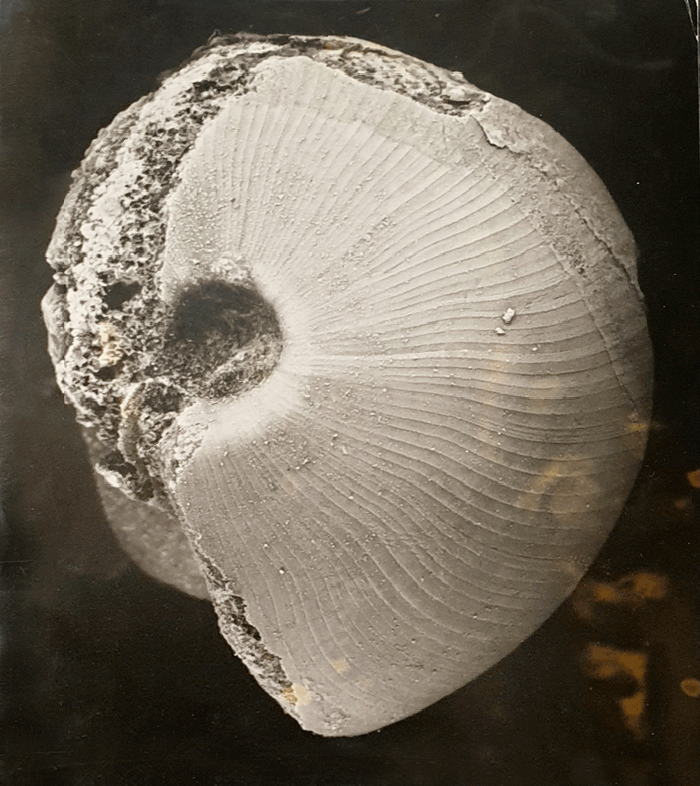 Image credit: Goniatite fossil, photographic print, photographed by Veronica Burns (1914-1998), former Curator Trinity Geological Museum. Digital image reproduction Anne Kelly. © Image courtesy of the Trinity Geological Museum, TCD, on the occasion of the exhibition,
In the Age of Conscious Makers
, NCAD Gallery, 1 Nov 2019 – 6 Jan 2020.
___________________________________________________________________________
Practitioner Information

Bassam Al-Sabah
(Irq) is an artist currently based in Belfast, working across film, painting, sculpture and printed matter. His work reflects on how the past is continually revised to meet the present, tackling themes of revolution, war and exile. On graduating from IADT's BA Visual Art Practice in 2016, Al-Sabah was awarded the RHA Graduate Studio Award (2016-2017) and the Temple Bar Gallery + Studios Graduate Residency Award (2018-2019). In 2018, Al-Sabah exhibited in Futures at the RHA Gallery and Periodical Review at Pallas Projects. His CGI film shown at TULCA 2018 was funded by the Arab Culture Fund and will be shown at a collections exhibition 'A Fiction Close to Reality' at IMMA in 2019. Al-Sabah is the recipient of Fingal Arts Studio Award 2019. Solo exhibitions include Eight gallery (2017) and The LAB (2018), and Solstice Arts Centre (2019).
Link
Felicity Clear
(Ire) is an artist based in Dublin and is a lecturer at the National College of Art and Design, Dublin. She works in a variety of media that includes drawing, painting, photography and silkscreen. After receiving a degree in Natural Sciences from Trinity College Dublin, she went on to study Fine Art at the National College of Art and Design, Dublin from which she graduated in 1991. She received an MA in Visual Arts Practice from IADT in 2007. Clear has exhibited widely both nationally and internationally. Her work appears in many private and public collections including, the Arts Council Of Ireland, Goldman Sachs UK, KPMG, Office Of Public Works, Dublin Institute Of Technology, RTÉ, Tralee RTC, Allied Irish Bank, Irish Contemporary Arts Society and private collections.
Link
Niamh Coyle
(Ire) graduated from the National College of Art and Design, Dublin, with a BA Degree in Textile Surface Design in 2019. Coyle researches alternative materials that can provide the same effect with less impact on the environment, specifically focusing on materials with acoustic noise reduction properties. The application of her product extends to interior architecture: walls, ceilings, room divider and floors. She has assisted designers with their collections by creating original artwork, digital design, screen printing and garment design, collaborating with retailers directly from initial planning to finished product.
Link
Elements of Action
(ire) is a collaborative Irish design practice working in product design, specialist stonemasonry, landscape architecture and project management. The design duo of Esther Gerrard and Edward Coveney combine design and materiality working in hand selected locally sourced materials such as; local vernacular stone, bone, flint, brass, marble, steel and wood to create contemporary works with deep roots in the local landscape, materials and traditional techniques.. EOA are recipients of an IDI Award 2016 and the RDS 2019 Craft Award winner for furniture.
Link
Sonia Landweer
(NL) is an artist designer who studied at the Amsterdam School of Industrial Design. In 1965 she moved to Ireland to set up a ceramic studio at the Kilkenny Design Workshop. Landweer's innovative practice in jewellery, body sculpture, bronze and ceramics has evolved from a close relationship with the natural world. Landweer's ceramic works have been exhibited in group and solo exhibitions in Ireland and Europe since the 1960s, including retrospectives at Visual, Carlow; the National Craft Gallery, Kilkenny and DesignYard, Dublin. Her work is represented in public and private collections worldwide.
Link
Isabel Loughran
(Ire) graduated from the National College of Art and Design, Dublin with a BA Degree in Fine Art specialising in ceramics in 2019. She makes ceramic forms designed for the sensory channels, specifically touch and hearing. Loughran encourages viewers to interact with her pieces which are made to be felt and held. She describes the act of interacting with her work as a grounding activity at the border between the body and a form, heightening our sense of connectiedness.
Link
Ruth E Lyons
(Ire) is an artist based in the rural boglands, Co.Offaly, Ireland. Lyons' work originates from an experience of landscape and a consideration of human engagement within it from an anthropological perspective; questioning what constructed forms, functional or abstract say about the spiritual dimension of a people. She works primarily in large scale sculpture and is particularly passionate about the creation of public works that intervene in the development and evolution of landscapes. She has created works in the sky (Sky is the Limit, 2012, public commission for Scoil Naomh Eoin, Co. Meath), the sea (Pinking on Sea, 2014, Kinsale Arts Festival) and underground (Salarium 230million BCE – 2023 CE, 2019 commission with EUSalt Assoc.), and most recently installed a permanent public commission for Coláiste Raithín, Bray, Co. Wicklow. Lyons has exhibited extensively internationally, is an NCAD gradute, and co-founder and co-directed The Good Hatchery studios in Co. Offaly with Carl Giffney from 2007-2016, for more information oo her past collaborations please visit thegoodhatchery.com.
Link
Fergus Martin
(Ire) studied painting at Dun Laoghaire School of Art from 1972 – 1976. From 1979 – 1988, Martin lived and worked in Italy, where he lectured in English Language at The University of Milan. In 1988, he returned to painting and had his first solo exhibition at Oliver Dowling Gallery, Dublin, in 1990. In 1991, he attended The New York Studio School of Drawing, Painting and Sculpture. He received awards from The Pollock Krasner Foundation, New York, in 1999 and 2006, and was awarded The Marten Toonder Award by The Arts Council/An Comhairle Ealaion in 1999. He was elected to Aosdána in 2001. In 2010, he won the Curtin O'Donoghue Photography Prize at The RHA Annual Exhibition, Dublin and was awarded the 2014 Irish American Cultural Institute O'Malley Award. Recent exhibitions include Fergus Martin Then and Now at the Irish Museum of Modern Art, in 2019. He is currently working on new sculptures for the International Criminal Court, The Hague, Netherlands, and for the grounds of The Royal Hospital/ Irish Museum of Modern Art, to be completed 2019/2020. He is represented by Green On Red Gallery, Dublin.
Link
Cóilín Ó Dubhghaill
(Ire) is an Irish artist and academic, crafting as a silversmith and also in copper and Japanese-inspired copper alloys, gold and other metals; and is a lecturer at the National College of Art and Design, Dublin. Born in Dublin, Cóilín trained at Grennan Mill craft school and Edinburgh College of Art, graduating in 1996. He subsequently worked as a designer for industry in India, the Philippines, and the UK, and set up a workshop in Kilkenny, Ireland. In 1998, he moved to Tokyo, to study in the metalwork department at the National University of Fine Arts and Music (Tokyo Geidai), receiving a doctorate in 2005. Cóilín's work focuses on the exploration of vessel forms through a study of process, materials and colour. He exhibits this work internationally, and has pieces in collections including the National Museum of Ireland, the Goldsmiths' Collection, London, and the Marzee collection, Netherlands.
Link
Niamh O'Malley
(Ire) currently lives and works in Dublin, Ireland. O'Malley has made numerous solo exhibitions in recent years including Lismore Castle Arts, 2019, Grazer Kunstverein, 2018, Bluecoat Liverpool, 2015/16, Douglas Hyde Gallery, Dublin, 2017 & 2015, a five venue solo show called The Mayo Collaborative, Ireland, 2013, Garden, Project Arts Centre, Dublin, 2013, Ha Gamle Prestegard, Norway, 2012, Model, Green on Red Gallery, Dublin, Ireland, 2011, Island, Centre Culturel Montehermoso, Vitoria-Gasteiz, Spain, 2010, Frame, Glass, Black, Centre Culturel Irlandais, Paris, France, 2010, Echo, Gaain Gallery, Seoul, Korea, 2010, No Distance, Void, Derry, Northern Ireland, 2009. A selection of group exhibitions include The National Gallery of Ireland, Berwick Film & Media Arts Festival, CAG, Vancouver, KARST, Plymouth, eva International, Biennale of Visual Art, Limerick, Eli & Edy, the Broad Museum, Michigan, Kilkenny Arts Festival, Galleria Civica di Modena, White Box, New York, Irish Museum of Modern Art & Kunstverein Ludwigsburg, Germany.
Link
Izzy O'Reilly
(Ire) graduated from the National College of Art and Design, Dublin with a BA Degree in Fashion Design in 2019. Her current womenswear collection is conversely inspired by male boxing culture. In an age of gender fluidity the collection plays with the stereotypical gender opposition of an earlier age. Established tailoring techniques rub up against more experimental fabrication and construction techniques. The neat silhouette of a 1940s women's costume is contrasted with the bulk and muscle of the star boxer's body of the same age. O'Reilly's tailored femininity, contrasts with bulging latex inflatables reminiscent of the muscle of a prizefighter husband.
Link
Michael Ray
(Uk) is a glass artist who creates one-off vessels, free-standing sculptural pieces and architectural panels in glass. The sea is a significant influence in Ray's work, with a particular focus on the microscopic organisms that inhabit it, invisible to the human eye. His current body of work explores diatoms: single cell phytoplankton encased in a wall of silica, the main glass-forming agent. Diatoms occur virtually everywhere water is found and play an important role in the conversion of carbon dioxide to oxygen. Ray's objects reflect their variety, translucency and textural qualities. Ray graduated in 2008 with an MA in Glass from the National College of Art and Design, Dublin. His work is held in the Crafts Council of Ireland, Department of Foreign Affairs Ireland, National Museum of Ireland collections.
Link
Vivienne Roche
(Ire)
is a sculptor who lives and works near the sea in Co. Cork, Ireland. Over 35 years she has worked in large-scale bronze, glass, steel, sailcloth, stuccodore plaster, and reconfigured landscape. Drawing, watercolour and photography have also been central to her work. Her artistic themes derive from site-specific dialogues between architecture and sculpture, the emotional resonances of the coastal landscape in which she lives, relationships between male and female, archaeology sites and their artefacts, and between music and the visual. She has exhibited widely in Ireland and has participated in a number of exhibitions internationally, notably in Sweden, Finland and France. She is represented in public and private collections in Ireland, and abroad, and has created many large-scale public commissions throughout Ireland. She is a member of Aosdána and the Royal Hibernian Academy, a former member of the Arts Council (1993-1998), a founder member and first chairperson of the National Sculpture Factory in Cork, and the recipient of an Honorary Doctorate from University College Cork (2006) and of Cork Institute of Technology Alumni Award (2010). She is a member of the Board of the National Gallery of Ireland (2015-18).
Link
________________________________________________________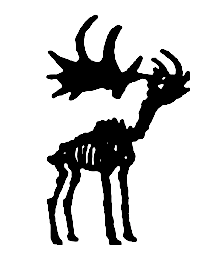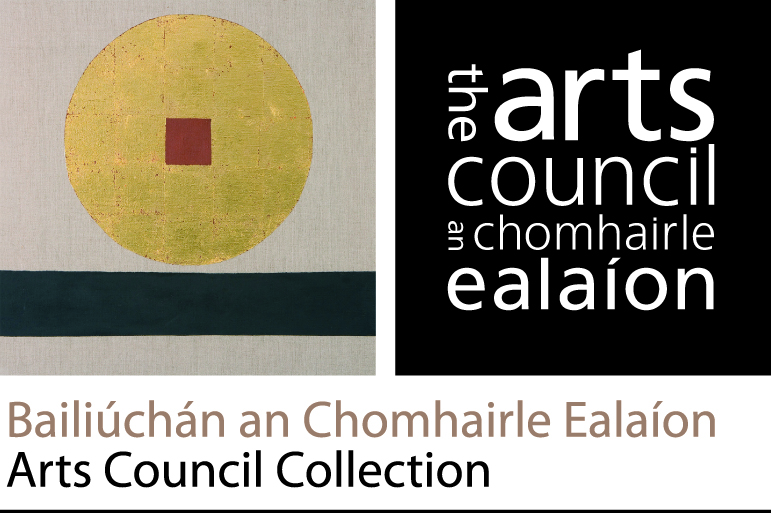 In the Age of Conscious Makers exhibition partner: Trinity Geological Museum, TCD.
The
Trinity College Dublin
, Geology Department, houses teaching and research collections the first of which were acquired by Trinity in 1777. Currently the collections comprise over 100,000 specimens. The main palaeontological holdings include Irish Silurian and Carboniferous invertebrates, Mesozoic ostracods, and Upper Palaeozoic miospores. The rock and mineral collections largely date from the 1820s and contains both Irish and foreign specimens.
Link
.
Special thanks to all the exhibiting practitioners, to Dr. Patrick Wyse Jackson, Assoc Prof & Curator of the Trinity Geological Museum, Geology, Head of School, School Office - Natural Sciences for his openness and generosity in permitting exhibition loans and to Dr. Una Farrell, Research Fellow, Geology, TCD for her assistance in facilitating the loan specimens. To exhibition assistants & NCAD Studio + students Jonathan O'Grady and Tara Ennis, NCAD students Bill Harris and Colm Keady Tabbal, and to the Arts Council of Ireland Collections and Royal Irish Academy Library staff.

The
Arts Council of Ireland
is the Irish government agency for developing the arts. The Arts Council of Ireland is leading the development of the arts in Ireland, working in partnership with artists, arts organisations, public policy makers and others to build a central place for the arts in Irish life.
Link
.
The
Royal Irish Academy
is Ireland's Leading body of experts in the sciences and humanities. The Royal Irish Academy Library, one of Ireland's premier research libraries. The Library manages major manuscript, book, pamphlet and drawings collections. They offer comprehensive access and outreach programmes, facilitate master classes and visits, hold exhibitions and lecture series and publish on the collections.
RIA Librar
y
________________________________________________________

NCAD Ireland Glass Biennale (IGB) 2019
The National College of Art and Design (NCAD) announces the Ireland Glass Biennale 2019; a juried exhibition of work from some of the world's most innovative glass artists, designers and craft practitioners. Through showcasing the excellence of contemporary glass practice, the Irish Glass Biennale(IGB) aspires to further the public's understanding of the creative potential of glass and to act as a catalyst for cultural activities which centre around glass.
The IGB was curated through an open-call process and direct invitation. The final selection was made by a panel of three expert jurors:
Reino Liefkes, Senior Curator and Head of Ceramics and Glass, Victoria & Albert Museum, London, England

Diane C. Wright, Curator of Glass and Decorative Arts at the Toledo Museum of Art, Ohio, United States

Paula Stokes, Artist and Co-Founder of the METHOD gallery, Seattle, United States
IGB is co-funded by the NCAD and Creative Europe as part of a Creative Europe project: Imagining Sustainable Glass Network Europe (
ISGNE
). This EU funded project includes four partners in the UK, Germany, Latvia and Ireland, and engages with 33 associated organisations in nineteen European countries. This ambitious four year project, culminating in 2021, has initiated a dynamic schedule of cultural events, workshops, exhibitions and publications revolving around glass and its endless possibilities within the context of intangible cultures, design, visual and applied arts.
Coach House Gallery, Dublin Castle, Dame St, Dublin 2. Exhibition opening times 9.45am - 5.45pm, Monday - Sunday. General Enquires +353 1 6458813