A Reluctant Mirage: An NCAD Art In The Contemporary World (ACW) MFA/MA 2020 Graduates Exhibition, 2021
A Reluctant Mirage: An NCAD Art In The Contemporary World (ACW) MFA/MA 2020 Graduates Exhibition, 2021
NCAD Gallery Closed & ONLINE exhibition of NCAD Art In The Contemporary World (ACW) MFA/MA Graduates 2020 class.
Friday, 19th February - Monday, 8th March 2021
EXHIBITION DATES EXTENDED to Monday 8 March, 2021.

A Reluctant Mirage speaks to the cultural zeitgeist of detachment, virtuality, resistance, and ideological reshifting that has pervaded throughout the past year. In a time of global crisis, the struggle to create is challenging. A longing for the immediate past, and desire for the increasingly distant future, permeates our days. We exist in a collective limbo, both isolated and together at once. As the horizon shifts, our future dawns and sets in a haze of mere speculation. Amid this distortion, the churning of living has slowed to a cycle of existence. A Reluctant Mirage survives as a collective narrative, a resistant force that is propelled by a necessity to merely continue, to merely finalise, to merely squint at the vibrating horizon and draw a breath.

Art In The Contemporary World (ACW) MFA/MA 2020 Graduate exhibitors
Aoife Banks | Dominique Crowley | María del Buey | Brendan Fox | Kate Friedeberg | Seanán Kerr | Gráinne Murphy | Jessica Neville | Orlaith Phelan | Paul Roy

The NCAD Gallery is very happy to be able to host and to give the class of 2020 graduates this opportunity to exhibit their work. This is an opportunity for the NCAD to support the graduate class of 2020 in realising the culmination of their work and study they would have ordinarily presented in June of 2020. We have devised a number of ways to access the content of the exhibition online during Covid-19, and are fortunate to take advantage of the architecture of the NCAD Gallery window that faces onto Thomas Street, Dublin 8, the exhibition can be viewed by our passing on-street audience.
EXHIBITION Walk-through VIDEO: Fri, 19 Feb, 5PM
YouTube
A video walk-through of the exhibition, A Reluctant Mirage: An NCAD ACW MFA/MA 2020 Graduates Exhibition, 2021.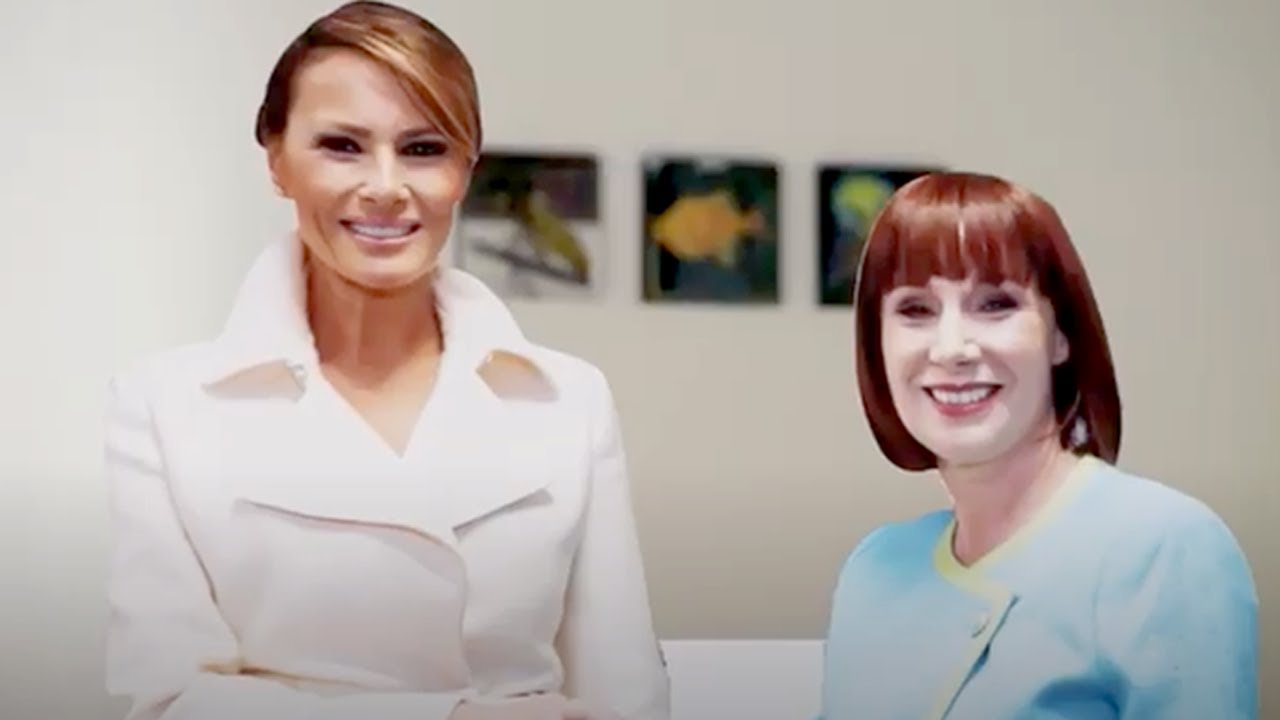 EXHIBITION CLOSING EVENT:
Annie Fletcher Director of IMMA (Irish Museum of Modern Art) In Conversation
with A Reluctant Mirage: An NCAD ACW MFA/MA 2020 Graduates Exhibition, 2021 exhibitors.
Broadcast on YouTube.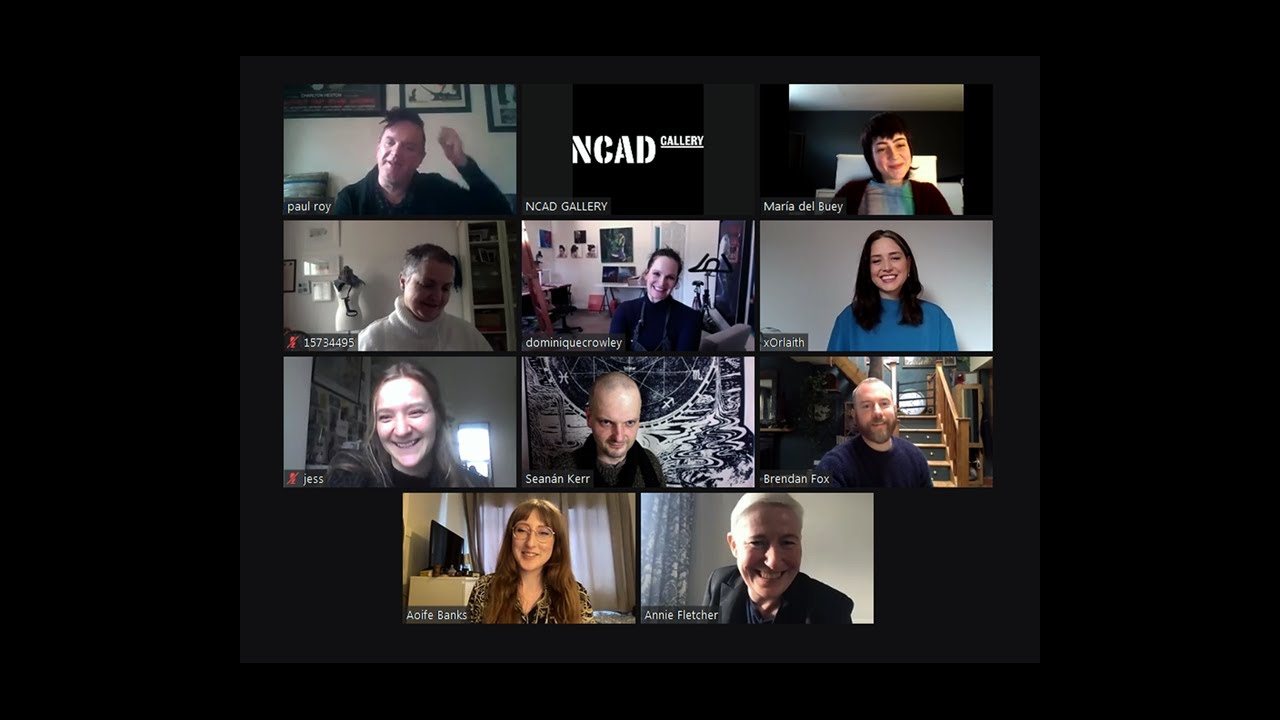 SCREENING EVENT: Tues 23 Feb, 6PM, YouTube
Artists Seanán Kerr and Frank Wasser In Conversation and Q&A live broadcast
. Featuring an introduction to Kerr's film, '
A Million Years Painting Watercolours, an educational Art film
' followed by a live watch-along screening with the artists, and follow up live Q & A session. Audience members are encouraged to participate by writing questions and comments in the YouTube chat box.
A Million Years Painting Watercolours, an educational Art film
is currently installed in the closed-online NCAD Gallery exhibition,
A Reluctant Mirage
, on view to our passing on-street audience. Also available to watch on
VIMEO.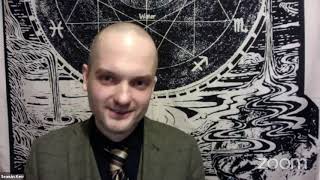 PANEL DISCUSSION EVENT: Thurs, 25 Feb, 7PM, YouTube
I know you're blind, but you've got to see this
:
Artist Seanán Kerr hosts panelists, Dr. Francis Halsall, Dr. Rachel O'Dwyer, C Derrick Varn, and Prof. Helena Sheehan.
A panel discussion inquiry into Adam Curtis' '
Can't get you out of my head
' series. This event, the title in reference to dialogue from the hugely popular computer game,
Grand Theft Auto San Andreas
, aims to thrust its panel from Curtis' broad discussion of the series itself to explore the nature of making 'art' in the face of the zeitgeist. Questioning, can an artwork change the world? Audience members are encouraged to participate by writing questions and comments in the YouTube chat box.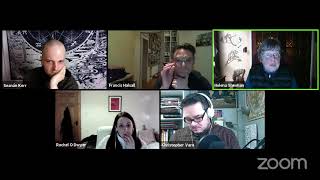 __________________
EXHIBITION TEAM A Reluctant Mirage
A Reluctant Mirage Text: Aoife Banks, Brendan Fox & group collaboration.
V.I.T.A (Virtual Isolated Terrestrial Area) Group Exhibit Collaboration: Aoife Banks, Dominique Crowley, María del Buey, , Brendan Fox, Seanán Kerr, Paul Roy.
ACW Instagram Takeover: Paul Roy, Moving image graphic: Brendan Fox.
Curator: Anne Kelly, NCAD Gallery.
Exhibition Installation Assistant: John Kellegher (NCAD 2nd Paint Student), NCAD Gallery.
Videographer: Louis Haugh.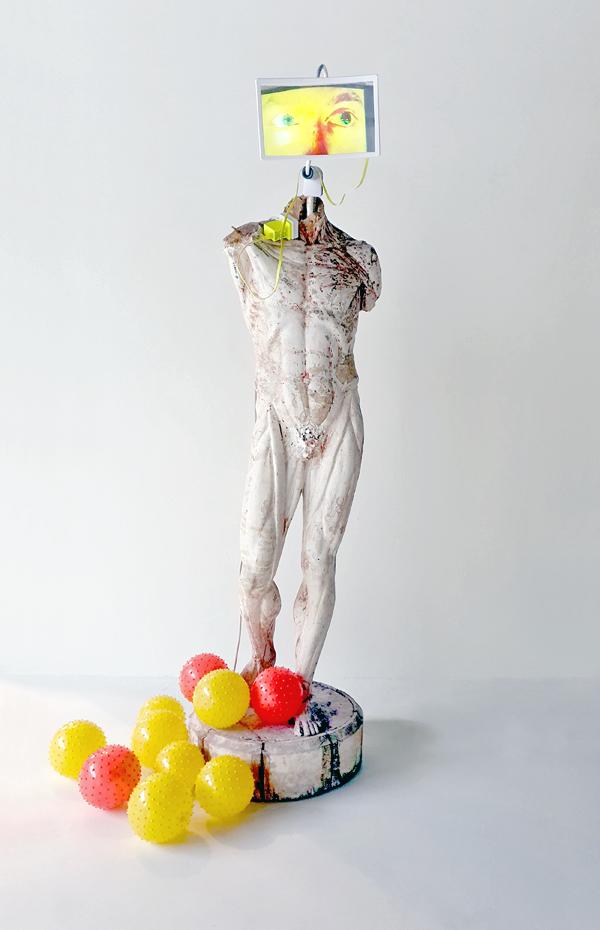 Image Detail: VITA (Virtual Isolated Terrestrial Area) group collaboration, [pic] avatar by Brendan Fox. Photography: Anne Kelly, NCAD Gallery.
VITA (Virtual Isolated Terrestrial Area)
What has being present meant over the last year? In a virtual realm, how is our presence distorted? Presence on digital platforms displaces ourselves from our lived bodies, projecting a proxy self, or avatar, into a proxy space; a stand-in for reality. How do these distortions of selfhood alter our relations with one another and our relationship with our own sense of self? For A Reluctant Mirage, avatars have been crafted by each exhibiting artist. Present in the gallery space in a staged social setting, these simulative inhabitants interact with one another and the exhibited work in lieu of human presence.
Text by Aoife Banks.
__________________
Exhibitors Information

Aoife Banks : Artist & Curator
Dríodar Drift, 2021, digital image projection.

Dríodar Drift is an ongoing project examining the etchings of colonialism that remain embedded within contemporary Ireland. Ireland's landscape has been carved out by glacial movements; drift and sediment that left its mark upon the earth. Ridged coastlines, erratic midland eskers, and hidden mountain micro valleys across the land are contemporary monuments that stand as a testament to how water in its many forms has shaped our landscape.As the last glacial ice sheet shifted beyond our land, we were left with marcations that will take millennia to resolve. Focusing on the valley walls of The Glen, a forested micro valley carved by a particularly destructive glacier eons ago and now hidden in the crevices of Knocknarea mountain, this segment of Driodar Drift meditates on the geomorphology of glacial sculpting, change, and loss in Ireland's landscape.

Aoife Banks is a multidisciplinary artist and independent curator based in Dublin. Working in sculptural, relational and curatorial queeration and disruption, Aoife's practice explores queer theory, affective relations and dissent against oppressive sociopolitical structures and hegemonies. She received her joint BA in Fine Art and Visual Culture in 2018 and MFA in Visual Culture, Art in the Contemporary World, in 2020 at the National College of Art and Design.
__________________
María del Buey Cañas : Artist
The Zone, 2020, QR Codes to Site Sound Recordings, Maps on Acetate, Instructions, dimensions variable.
María del Buey Cañas
is an artist and researcher based in Dublin since 2018. Her art practice engages space as the primordial element in the production of her work, being also the gravitational point around which to reflect and experiment with possible and desirable landscapes of existence.
Listening and the politics of frequency that any active listening engages play fundamental roles in her art practice, both as a methodology and as an outcome. Through sound, speculative writing and different incursions in the digital and real realms, she attempts to overcome the common omissions of a regular sight, which often includes the countless disconnections that shape cities, networks, economical systems, and manifestly non-mappable trading chains.
Her work
The Zone
is a speculative digital space contained in a Google Drive Unit, and access can be gained through QR codes located in different points of Dublin city, as shown in the map displayed in the NCAD Gallery.
Link
__________________
Dominique Crowley : Artist
Plantationocene, 2021, Diptych. Oil and resin on wood panel, 100cm h x 100cm w Each.
Before Chthulucene, 2021, Triptych. Oil, pigment Pen and resin on wood panel. 30cm x 30cm Each

This project is a way, through painting, to think through the dual crises of climate change and ecological collapse. Their mapping led to an understanding of their causes and those of the related emergencies of inequality and migration. Much has been written about the origins of our current predicament lying in western ideas of progress, their emergence in the enlightenment and their development through colonialism, resource extraction and consumption. A confluence is emerging around de-centering the human and making room for other living and non-living things. An ethics and philosophy for the Anthropocene is crystallising. New figurations need to be found to refer to our post human embodied and embedded subjectivity. Finding a language for this new position requires creative thinking and an adjustment of perspective. This post anthropocentric turn is where my work is placed. These paintings of the "cenes" look to embody this mapping process mediated by screen vision, and the power of personal technology.
__________________
Brendan Fox : Curator
Games for Artists and Non-Artists - Archive, 2020, mixed media archive installation, video, sound, objects, text, images. Dimensions variable.

Occupying the cracks of the institutional scheduling at the Irish Museum of Modern Art (IMMA), Games for Artists and Non-Artists (GFANA) began as a series of curated active collaborations, experiments and workshops drawing on Augusto Boal's Theatre of The Oppressed (TO).
Centring participants through meditative and active collaborative approaches GFANA considers both contemporary arts as praxis and as a vehicle for establishing sustainable community-based relations and infrastructures.
GFANA, like the rhizomatic nature of TO, as a practice and concept, has no fixed abode but rather aims to occupy the territory of cracks between participation and art practice, between the institutional and the communal. It does not rely on the tree of the institution but may climb it as a vantage point. GFANA may manifest in many capacities from performative actions, socially inclusive projects, protest or visual expressions. It is an active intersection for artists and the community.

Throughout the year of 2020, during lockdown, GFANA manifested in a series of online interactions with artists and collectives. Encompassing themes of isolation, mental health, artistic paralysis, temporality and solidarity these interactions produced an archive of works that speak to the current global crisis and of the creative resilience of the over 50 artists involved in the project to date:
Artists :: Aideen Barry, Alan Phelan, Elaine Grainger, Stephane Bena Hanly, Dejan Karin, Basil Al Rawi, Mary Fitzgerald, Paola Catizone, Lauralee Guiney, Ciarna Pham, Kevin Atherton, Felicity Clear, Harry Walsh Foreman, Kate Nolan, Eleanor McCaughey, Paul Roy, Duc Pham, Louise West, Malcolm McGettigan., Rachel MacManus, Avril Corroon, Ian Keavney , Helen MacMahon, Erin Quinn, Steven Maybury, Eoin O'Dowd, Nigel Rolfe, Maurice Caplice, Shahabdullah Alamee, Martyna Lebryk, Lisa Karnauke, Bara Palcik, Евгения Лаптева, Sean Duncan. Child Naming Ceremony :: Ella Bertilsson, Celina Muldoon, Michelle Hall, Austin Hearne, Ulla Juske, Frances O'Dwyer. GUM Collective :: Aaron Smyth, Aimee Gallagher, Alex deRoeck, Sofya Mikhaylova, Ciara O'Brien , Stephen Lau, Luke O'Meara, Ciaran Gallen, Sadbh O'Brien. NCAD ACW and MFA Students :: Dominique Crowley, Maria Del Buey, Kate Friedeberg, Seanan Kerr, Orlaith Phelan, Eimear Regan, Sarah Edmondson, Niamh McGuinn.
www.museumofeveryone.com
__________________
Seanán Kerr : Artist
A Million Years Painting Watercolours, an educational Art film, 2020
(Marseille Tarot Cards)
Duration: 01:26:06 minutes

I woke up today at 7am, then again at 8am, then again at 12.30pm, I had noisy dreams, but forgot to write anything down, I vaguely recall something about Tom Hanks as some kind of cyber punk Nazi (as in him being one rather than acting a role in a film, please note I have heard nothing but good things (though these may be lies) about the man himself, a commensurate professional and generous tipper). Later I watched two episodes of 'The Sopranos', specifically 'no show' and 'christopher' from season 4, I also read a piece in the LRB reviewing a book about Sindey Gotleib the architect of MK Ultra, a US sponsored CIA programme that involved Nazis doctors (ie. the worst Nazis) drugging various people, usually forgotten down and outs and prisoners with the aim of wiping then rewriting their minds to make them something along the lines of 'the perfect assassin', I also ate lunch.

For A Reluctant Mirage, Kerr presents, A Million Years Painting Watercolours, an educational Art film, and a tarot card reading display which is the basis for the film that acts as a Legend. Each segment of the film deals with one card from the reading, the cards are displayed and numbered in accordance with the sequence they appear in the film, orienting the viewer in the event of stepping into the film at any given juncture. The film is consciously designed to work equally well as something you view from beginning to end or at any single entry point.
__________________
Gráinne Murphy : Artist
Crochet, 2021,
Video.
Duration: 00:12:00 minutes.

Murphy's work straddles craft/textiles/facilitation and the discursive nature that these contexts provide. For her, the contemporary readings of traditional techniques by new audiences, generates conversations which reflect not only on process but also on the wider political implications of interdisciplinary experiences.
__________________
Jessica Neville : Artist
The Influence of Music in Societal and Cultural Change, 2020
Podcast Voice Recordings Chapters 1, 2, & 3.
Fables of Faubus, Highlander Folk School, Jazz Ambassadors, juke joints, mississippi goddam, 2020, Printed A1 posters.
Oral traditions have always been commonly practiced in movements; chants, and protest songs utilized to raise people's spirits and echo the message of the movement. Actions are powerful, but noise is indestructible. When you hear thousands of people chanting or singing in unison, accompanied by the thundering of drums, it instills an overwhelming feeling. Music resonates with everyone on different levels, whether it brings a sense of comfort, fear, joy, pain, or euphoria it has an immeasurable power to evoke an emotional response.
My project examines the importance of political music in societal and cultural change. I began investigating the correlation between social movements and transformations in music, primarily focusing on the Civil Rights Movement.Through extensive research I discovered that music was a powerful instrument of resistance. For the freedom singers, musicians, leaders, and activists music was a tool in transforming societal opinions and it provided a platform in which to highlight the injustices and violence committed against African American people.
__________________
Orlaith Phelan : Curator
Constellations,
2019, Text & Reading Recording (below)
Reading
LINK
Orlaith Phelan is an architect, writer and curator currently based in Dublin. Her career originates in architectural practice which she pursued throughout the UK, Europe, Asia and Australia before returning to Ireland in 2018. The accumulation of these perspectives - those rooted in producing built environments continuously shaped by shifting global currents, propels her interest in the immaterial forces at play in the social, cultural and political ideologies of the contemporary condition. In this regard, she considers the curatorial as architecture's antithesis, a spatial practice where narratives become appropriated as a means to respond, question and negotiate these affects.

"Constellations" was composed as a response to Wolfgang Tilmans' Rebuilding the Future exhibition at IMMA, 2019. The exhibition portrayed over 100 of Tilman's works from 1990 until present day, across a variety of subject matter and media including photography, sound, moving image, editorials, catalogues and paper based works. These modes of production and the subsequent methods of their display within the IMMA galleries were central to capturing Tilmans' unique methods of working.
The response's writing style draws from these anomalies and disparities by seeking to connect the accumulated moments and actions portrayed within the exhibition via a type of first person account where subject and experience becomes one and the same. Crossing geographies, time spans, events, and concerns, Rebuilding the Future became a moment in itself where Tilmans' preoccupations collided and lingered. This juxtaposition from work to work traces with the viewer as they moved from room to room; through site lines, thresholds, and along walls of ever changing media and scales of representation. The writing therefore draws from the curatorial approach specifically working against thematic and linear composition.
__________________
Paul Roy : Artist
A Stranger Receiving Bad News, 2021, acrylic on canvas, 40 x 50cm. Unframed.
Conscious Sedation / Green Light, 2021, acrylic on canvas, 50 x 50cm. Unframed.
Heart Tracing, 2021, 40 x 50cm, acrylic on canvas. Unframed.

If an artist usually approaches their practice from a specifically personal standpoint, then the existence of the interference of an illness to ones natural ordering can take many forms; it becomes a paint tone, a figure, a landscape, the sculptural tool, it becomes a medium and a material; a texture. It becomes present or, at least, no longer transparent, and then, as the opacity of illness clouds in, it threatens, evermore, to become blatantly apparent in the artists work, to become unavoidable, it can become a subject matter, or perhaps a direction of thought. Sometimes it is a subtle presence, informing or limiting, not overtly obvious but still an unavoidable element. This is a potential scenario to consider, within the forum of art creation as perhaps, that the illness is not just a situation or a hindrance, but rather it can fully become an artists' tool, it is on the palette. Though this may not necessarily be something that is there by design or by choice, it's presence must sometimes still be acknowledged, it can, in some ways become a persisting part, it is like the casually rinsed brush which carries residual pigment, it bleeds in, the white is pink, the yellow hints at green via blue, it is there, and as it cannot truly be washed away, it is permanently part of the new gesture. This does not necessarily mean that it is an advantage, but rather that it is a presence, that may manifest, and if it is to manifest then it must be addressed, and if it is addressed then it is fully apparent; it is an element. So, the residual emotional pigment of the illness, like the swarf of the machinations of a previous interaction becomes signified within the work, if even in an almost unnoticeable way, it still persists.

All These Fucking Drugs

Not for fun,
The promise is side effects,
Heartburn and inhaled dust,
To kick out the acids,
And heavy fluid,
The crackle,
The bone,
The angry blindness of migraine,
The daggered joints,
Pebbles in my blood,
Hormones and crystals,
X-rays of clouds,
Sitting, sleeping,
Cannot drink this,
Cannot eat this,
Cannot walk up here,
Tablets, capsules, vials of blood,
Breathe deeply,
Into this,
Exhale,
Wash this down, fasting,
Take it,
Then don't take it,
Then take it again,
It's good,
It's bad,
Try not to think about it too much.
Paul Roy (2016)
__________________

NCAD Gallery, 100 Thomas Street, Dublin, D08 K521, Ireland.
Contact: Anne Kelly, NCAD Gallery | In Public Programme Curator gallery@staff.ncad.ie.
instagram.com/ncad_gallery
facebook.com/NCADGallery
twitter.com/NCAD_Gallery